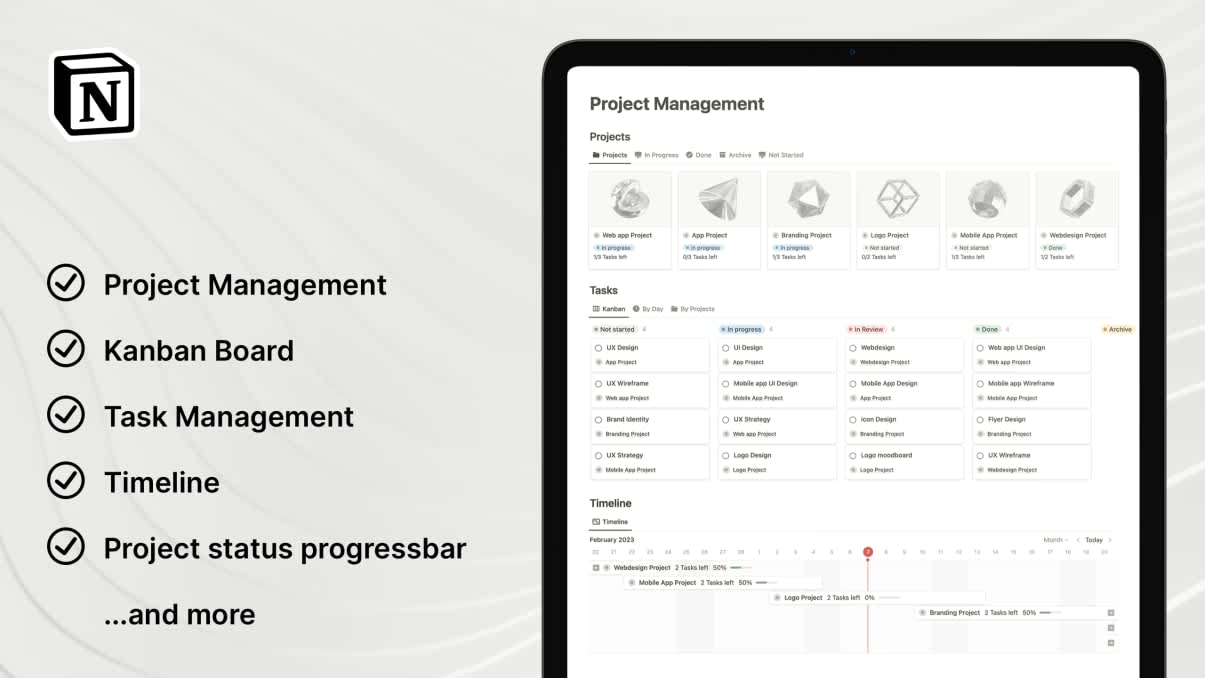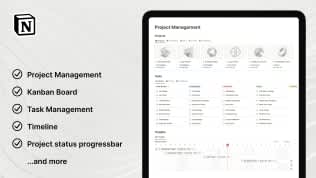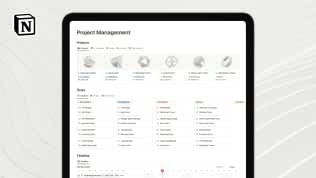 Notion Project Management
By
Boost Your Project Management Efficiency with Notion Template
Rating:
Know more details about this template's features? Click here
Notion
Combo Marvels
Twice the Productivity Power With Template Bundles
Template Description
Why did I create this template?
Boost Your Project Management Efficiency with Notion Template! 💯
Reimagine the way you handle projects and embark on a journey towards unrivaled productivity and success. This template is your gateway to a revolutionary project management experience that empowers you to streamline workflows, optimize resources, and conquer your goals with unparalleled efficiency and ease.
Experience a transformative approach to managing your projects and achieving unparalleled levels of efficiency. 🔥
What's inside the template?
Take control of your projects and tasks today! Use our customizable Notion template to streamline your project management and achieve your goals faster. Start managing with ease and increase your productivity now!
How to use the template?
Duplicate it in your own Notion workspace
Now you can easily use the template
What are the benefits of the template?
Project Management Excellence: Elevate your project management capabilities to a whole new level. This template serves as your all-in-one command center, providing a holistic view of your projects and enabling you to oversee them with precision and confidence.
Kanban Board Efficiency: Maximize your project's agility and organization with the integrated Kanban Board feature. Visualize your tasks, streamline workflows, and maintain optimal project flow effortlessly.
Task Management Mastery: Tackle tasks like a pro with the template's robust task management tools. Prioritize, assign, and track tasks seamlessly, ensuring nothing slips through the cracks and projects stay on course.
Timely Timeline Visualization: Gain invaluable insights into project timelines through the Timeline view. This dynamic feature allows you to visualize project schedules, milestones, and dependencies, enabling proactive planning and effective resource allocation.
Project Status Transparency: Keep all stakeholders in the loop with real-time project status updates. This template empowers you to provide clear and transparent project status reports, fostering collaboration and alignment among team members.
Progress Tracking Precision: Stay on top of project progress with the Progress Bar feature. Easily monitor and communicate project advancement, ensuring everyone is informed and motivated to meet project goals.
In essence, this template isn't just a project management tool; it's a comprehensive solution that empowers you to excel in every aspect of project planning, execution, and monitoring. Experience heightened efficiency, enhanced collaboration, and greater project success, all within the framework of this powerful template."
Notion

Workspaces 🪴

A collection of best templates by best makers, Coming Up next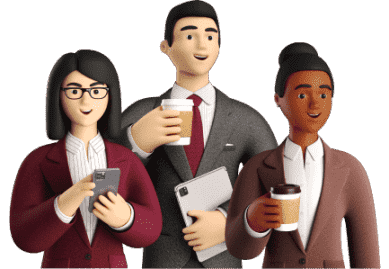 Be a Maker and start earning now
Have a knack for building useful or aesthetic Notion templates? Prototion is the perfect platform for generating revenue by selling templates. Learn more
Be a maker