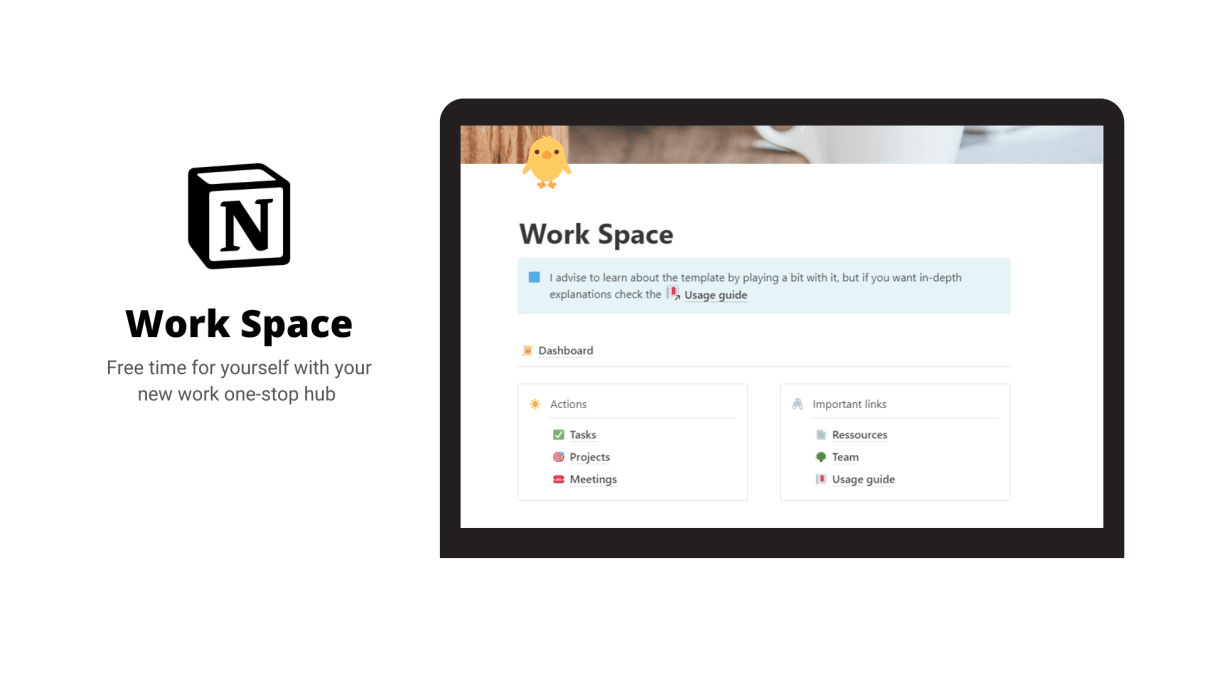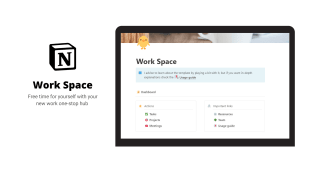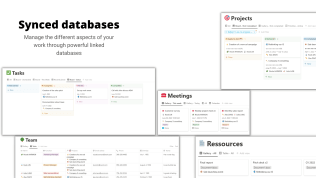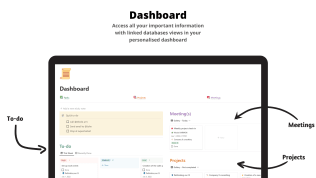 Notion Work Space
By
Use relational databases to be more productive on your work and free time for yourself to do what you want.
Rating:
Know more details about this template's features? Click here
Notion
Combo Marvels
Twice the Productivity Power With Template Bundles
Template Description
Why did I create this template?
Work can be time-consuming and overwhelming. Being able to seamlessly manage work-related tasks can have a huge impact on your life.
This is the template that I have actually used and still use to be able to free some time for myself from my 9 to 5 job in order to try writing and making meaningful Notion content, I hope it will be as valuable to you as it has been for me
What's inside the template?
✅ Tasks database with customised views, relation properties, status properties, and more
🎯 Project database with customised views, relation properties and more
☎️ Meeting database with customised views and special meeting template, and more
📄 Resource database with projects relation properties, views, and more
🌳 Team database displaying colleagues' information, relation properties, and more
🔖 In-depth usage guide
📜 Dashboard with important information and special linked databases views
How to use the template?
Use the properties and templates in the Tasks, Projects, and Meetings databases to store information, check progress and prepare for work-related tasks
Use the Ressources and Team databases to be able to quickly access the information you need while working
View your most important information of the day, the week, and more with linked databases views in your dashboard
Use your free time to do something you always wanted to do
What are the benefits of the template?
Know exactly what steps and tasks in order to work more productivily
Get the best out of your meetings
Stay on top of your projects and be more productive
View all your work information in a centralised dashboard and free a lot of time for yourself
Notion

Workspaces 🪴

A collection of best templates by best makers, Coming Up next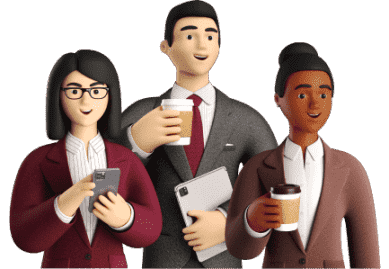 Be a Maker and start earning now
Have a knack for building useful or aesthetic Notion templates? Prototion is the perfect platform for generating revenue by selling templates. Learn more
Be a maker