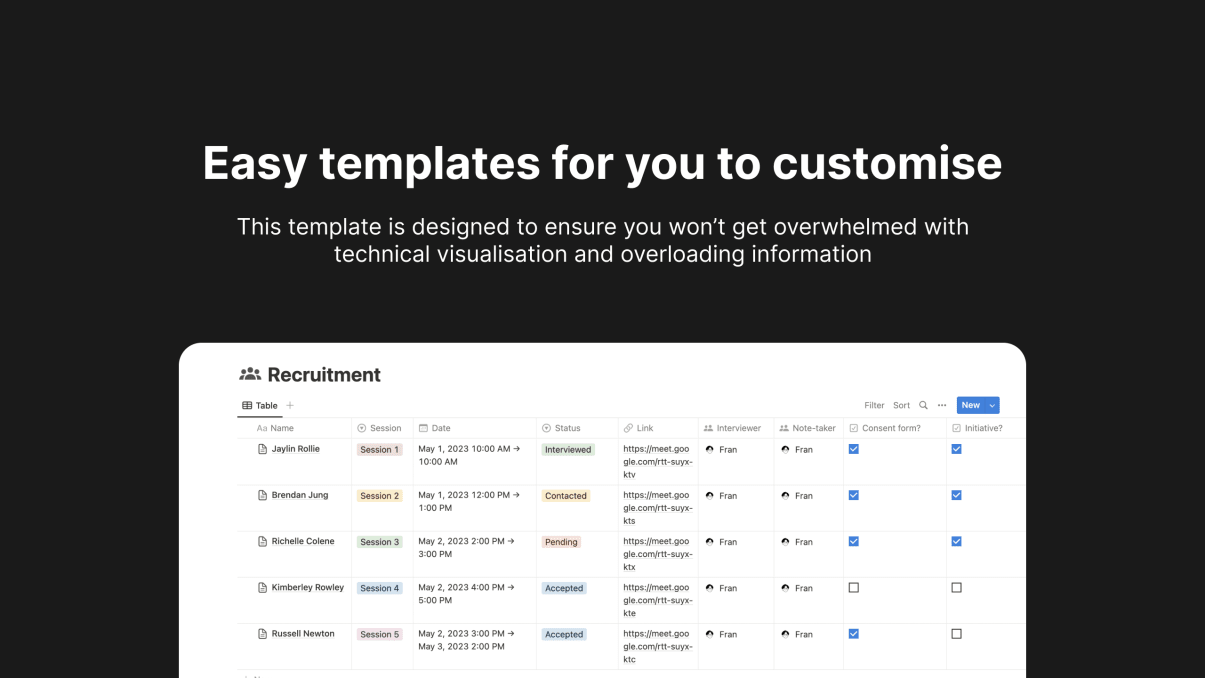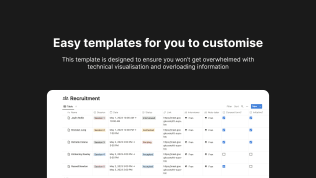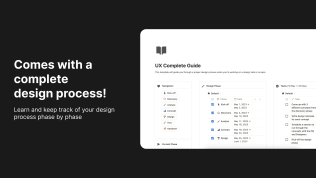 Notion UX Complete Guide
By
A complete UX design process and guide for you to learn UX design.
Rating:
Know more details about this template's features? Click here
Notion
Combo Marvels
Twice the Productivity Power With Template Bundles
Template Description
Why did I create this template?
To help those who would love to learn UX design at an affordable price because some courses could be very pricey.
It provides a structured path to understanding every aspect of user experience design, from research and ideation to prototyping and testing. This comprehensive approach ensures that learners gain a holistic understanding of UX design, which is essential for success in this field.
With this easy template, you're able to learn a complete UX design process on Notion only! This template is also not limited to junior designers. 🔥
What's inside the template?
Kick-off (notes + checklist)
Discovery (competitor analysis, user testing process including recruitment process, user interview script and sessions directory)
Analyse (Notion's affinity mapping, user synthesis report)
Concept (notes + checklist)
Design (notes on design principles)
Test (usability testing process and script)
Handover phase (notes + checklist)
How to use the template?
Duplicate it in your own Notion workspace
Now you can easily use the template
This template is very easy to use! Just duplicate and all templates come with illustrative examples.
What are the benefits of the template?
You can learn and understand a complete UX design process from an expert in the UX industry. I've compiled everything to ensure that everyone can learn UX design at affordable price!
In summary, the template for learning UX design offers a range of advantages, from expert insights and comprehensive learning to affordability and accessibility. It's a resource that empowers individuals to acquire valuable skills and knowledge in UX design, enhancing their career prospects and personal development.
Notion

Workspaces 🪴

A collection of best templates by best makers, Coming Up next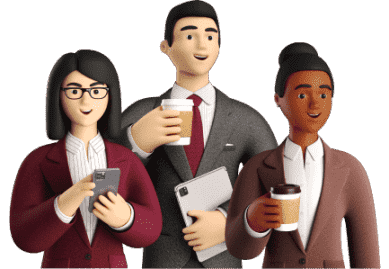 Be a Maker and start earning now
Have a knack for building useful or aesthetic Notion templates? Prototion is the perfect platform for generating revenue by selling templates. Learn more
Be a maker