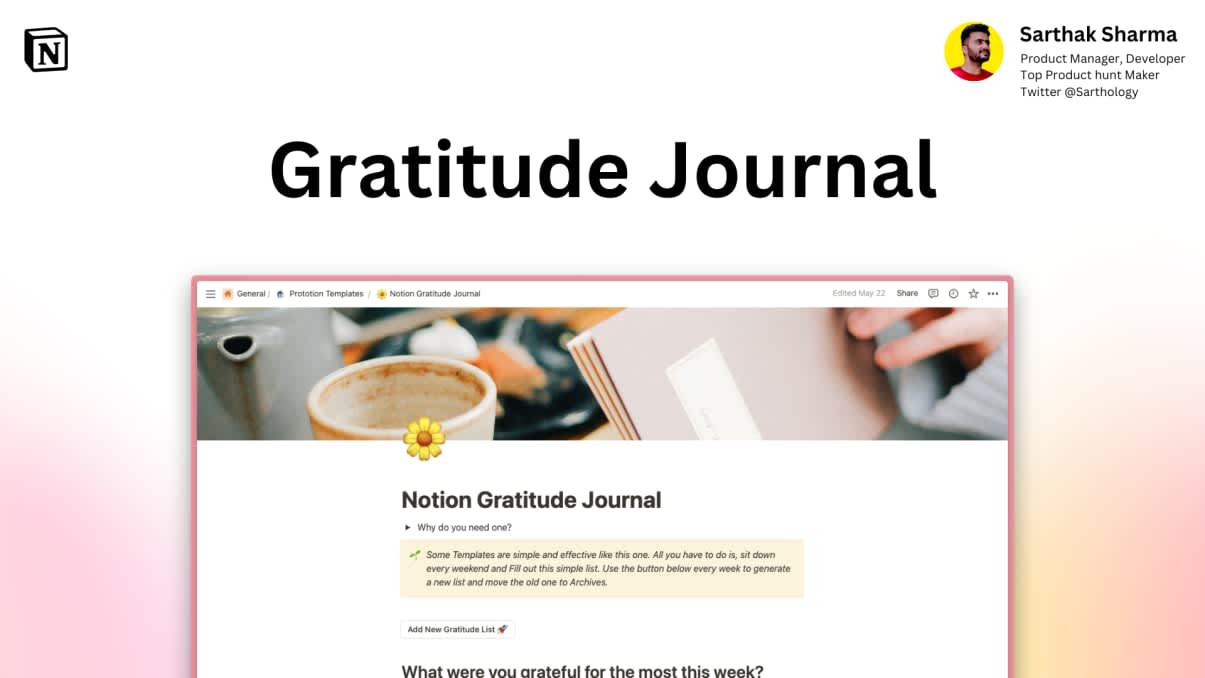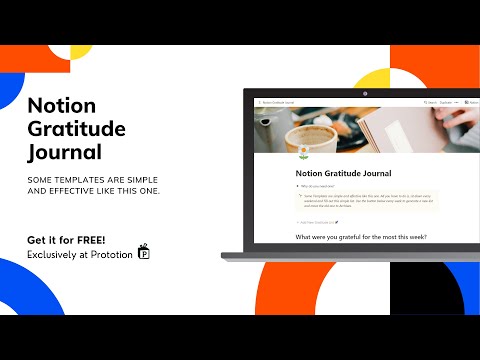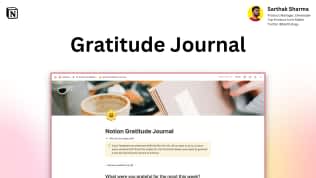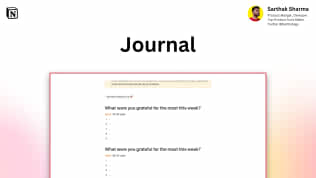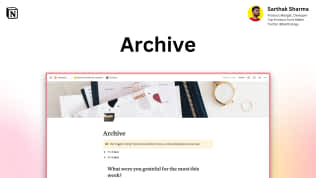 Notion Gratitude Journal
By
Prototion brings to you this amazing Gratitude Notion Template, that is minimalist in design, indispensable in function.
Rating:
Know more details about this template's features? Click here
Notion
Combo Marvels
Twice the Productivity Power With Template Bundles
Template Description
Starts with a preview telling you the benefits of gratitude journaling
This minimalist digital journal is designed to provide you with the most efficient and focus-oriented approach towards viewing life from the lens of a grateful being. Take our words for it: Once you start with Gratitude journaling, you won't stop.

Motivating quote at the start of the journal
Sometimes we know the value of things yet we choose not to do them. This reminder will keep you from stopping and tell you the reason why you started in the first place.
Pre-made List to track things you are grateful for

Gratitude Journal List
Recurring List Feature
Research shows that using lists instead of a paragraph at the end of your day/week makes you feel more grateful, and in turn - happier. This is because we appreciate lists and structure. The more you fill up, the happier you will be - looking back!

Tab to add a fresh new list
Archive Feature to save all your Previous Lists
This is the crown-jewel of this template. No need to make lists and clutter your minimalist space all over. This list can be regenerated as soon as you click on this tab and a new list will be added.

The little archive icon that opens up to a new page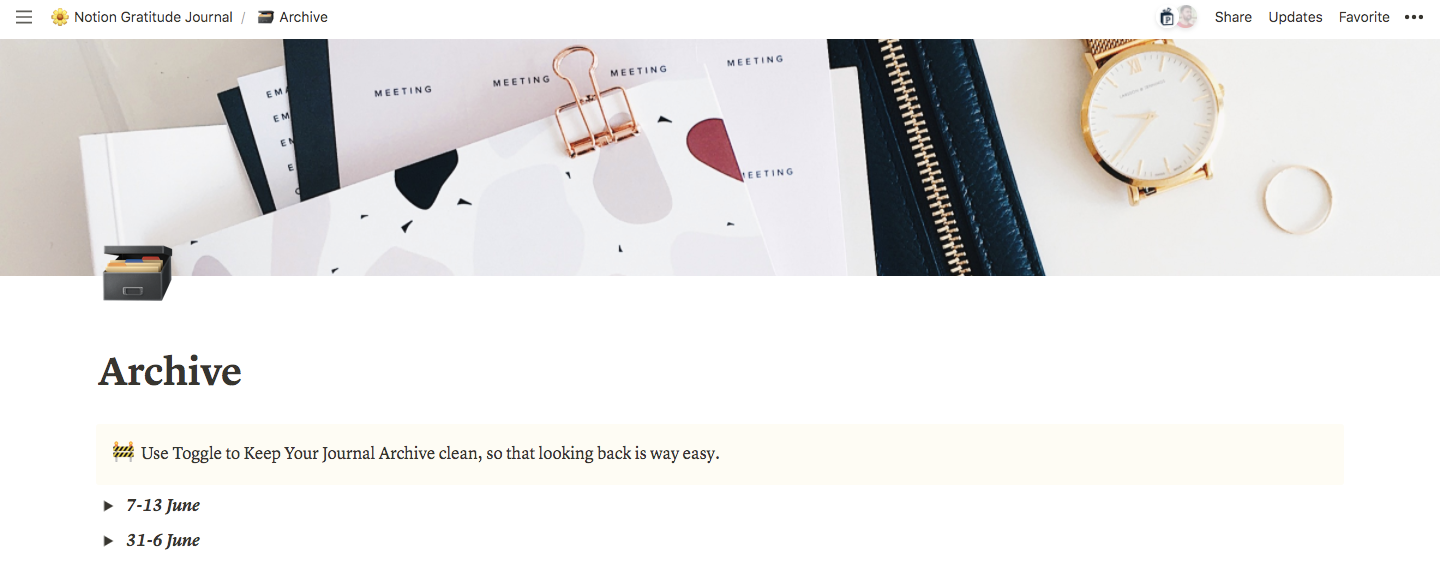 Archive Section
You don't need to create a new list all over again, but who will take care of storing all of your previous gratitude lists? We will.
Whenever you create a new list, the previous list will go into the archives and be stored in a neat pile. That way, you can always view all your gratitudes at the end of the week/month or even the year, and feel proud for how far you have come, and how many times you were grateful for others <3
Notion

Workspaces 🪴

A collection of best templates by best makers, Coming Up next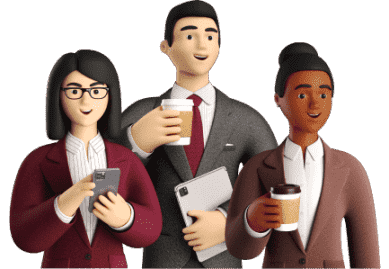 Be a Maker and start earning now
Have a knack for building useful or aesthetic Notion templates? Prototion is the perfect platform for generating revenue by selling templates. Learn more
Be a maker