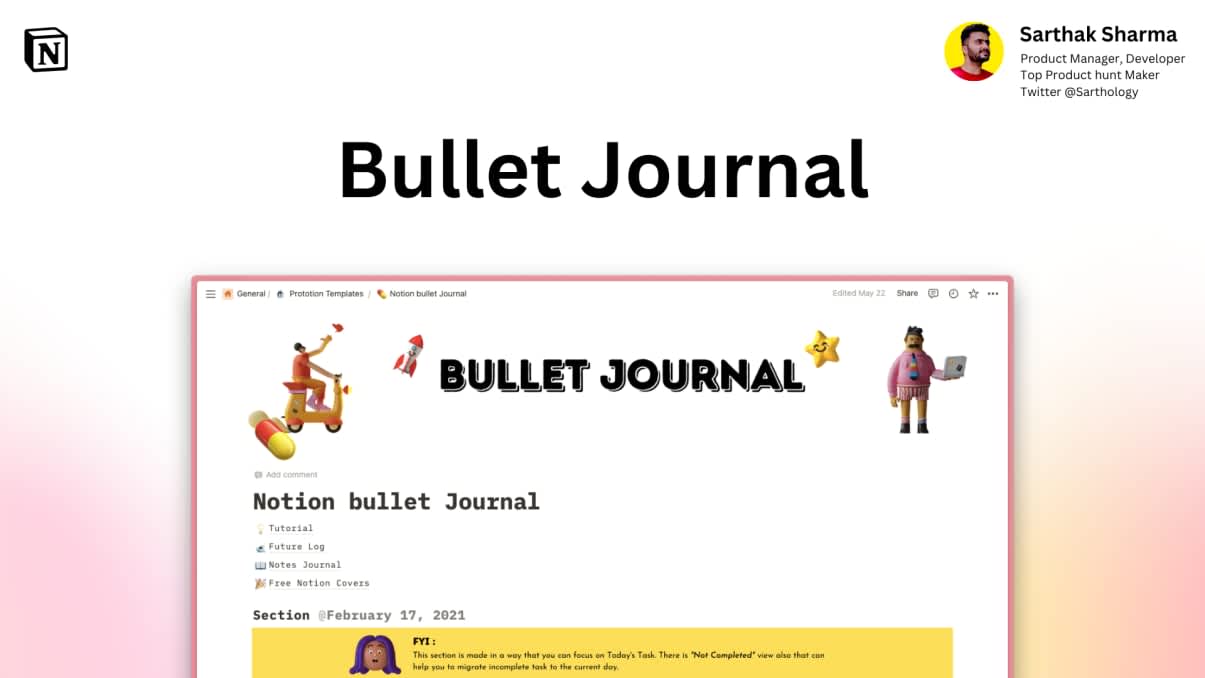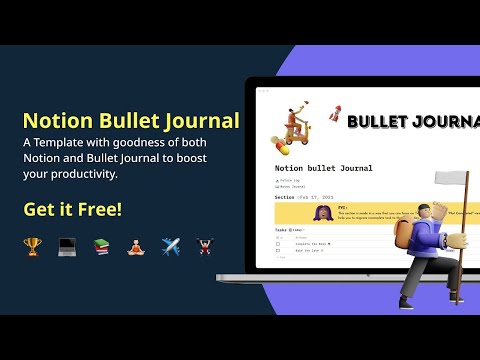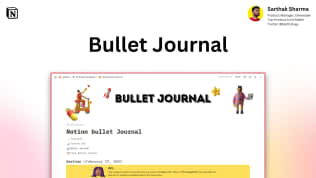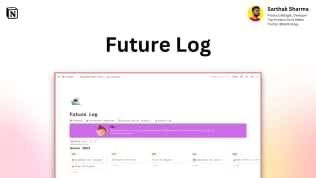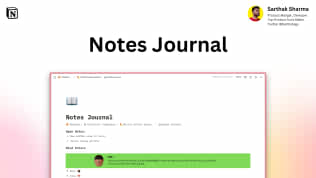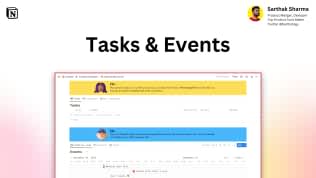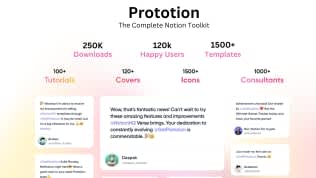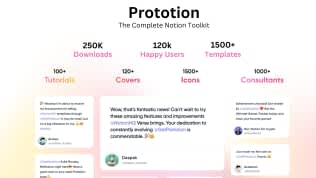 Notion Bullet Journal
By
A combination of bullet journal and Notion to bring you the best of both worlds...
Rating:
Know more details about this template's features? Click here
Notion
Combo Marvels
Twice the Productivity Power With Template Bundles
Template Description
Notion Bullet Journal
We all love bullet Journal because they say that you should always start with something like pen and paper as your Todo to establish the discipline and once that's done you can move to advance systems like todo manager apps. But what if we can combine two things you love to make an unbeatable system that has goodness of both. So prototion brings you Real Bullet Journal, Notion 📁 + Bullet Journal . The goodness of both the system in one.
With this template you will get:
Future log
This Collection is used to store dated entries that will occur outside the current month. The Future Log serves as your time machine, allowing you to glimpse the outlines of the future you're actively working towards. It has two views
Board View

A board view of entire year make it easy to move task from one month to other just like those Kanban boards. Provides you clarity year long.
List View

A list view to see all your tasks at a glance. In case, you are not into Kanban and need more of a cleaners view, this is for you.
Notes Journal
You may find interesting facts, ideas, thoughts, and observations all day long and it's better to note them down as every thought is valuable. That's why we created this Notes Journal. This is single list to add your points but what's interesting is a small enhancement that we added to it and that's MIND PALACE.
Mind Palace

At the end of the day, Make it a ritual to shift the notes to various sections we created in Mind Palace, so that it can be organised for future use. We have created few sections but you can always create your own.
Tasks

This is section where you will be spending most of your time. Your own Bullet Journal themed Daily Task Manager. It has three views:
Today View: A Focused view to show you all the tasks that you want to nail. You can set priorities and type also.
Incomplete View: This works exactly like Migrations in Bullet Journal. You can see all the task that you missed and then you shift that to Today if you like.
Completed View: As it's name suggest it has all the tasks that you completed. Cheers.

Events

Last but not least we have the event section in a timeline view. Events are date-related entries that can either be scheduled or logged after they occur similar to bullet journal. This also has Calendar view and table view if your prefer..
Notion

Workspaces 🪴

A collection of best templates by best makers, Coming Up next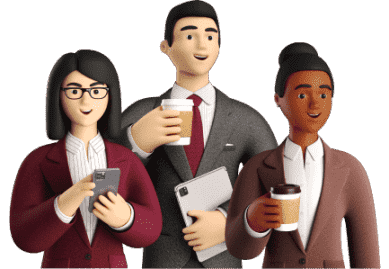 Be a Maker and start earning now
Have a knack for building useful or aesthetic Notion templates? Prototion is the perfect platform for generating revenue by selling templates. Learn more
Be a maker