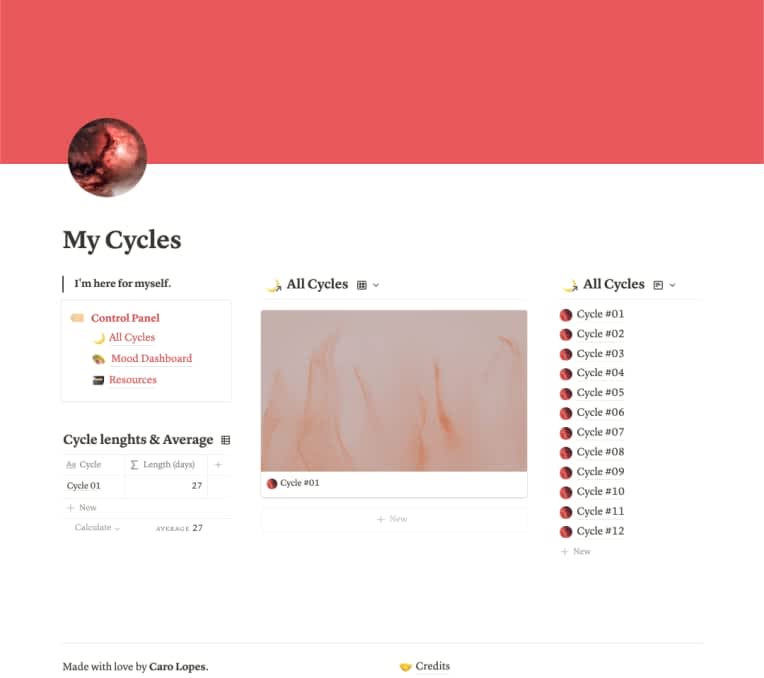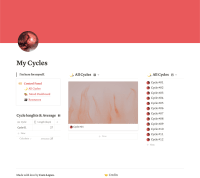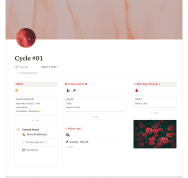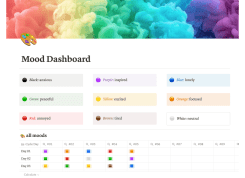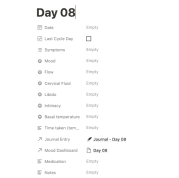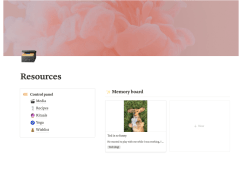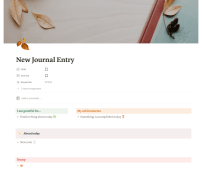 My Cycles
By
"My Cycles" template is designed to guide you through the whole duration of your menstrual cycles
Rating:
Know more details about this template's features? Click here
Notion
Combo Marvels
Twice the Productivity Power With Template Bundles
Template Description
Why did I create this template? 💡
Maybe you are tired of feeling drowned by all the waves of symptoms during your menstrual cycle. Maybe you lose track of all your tasks when PMS arises. Or maybe you just want to get to know yourself and your body better than you do now. I created this template to help you in your journey based on what I learned from myself in the past few years ✨
What's inside the template? 🎁
"My Cycles" template includes:
Main landing page that calculates your average cycle duration and
Aesthetic cycle page for you to register all relevant self observations, daily. All you need to do is to update the first day of each cycle in the cycle page property and in the cycle table! The other pages update automatically every day.
Complete and personalized mood dashboard for you to follow and compare all your registered moods during 12 cycles!
Weekly planner template to update your tasks according to each cycle phase and/or moon phase
Cycle journal with easy access in your cycle page, to take notes whenever you want
Page of resources and memory board that include all you might need
How to use the template? ⚙️
You can duplicate the template using the provided link. Your cycle information will update automatically for you every day ✨. But in order for the automation to work properly, you need to follow the steps below at the beginning of every new cycle:
1) Open the "All Cycles" database and set if the listed cycle is the current one or a future cycle. You can archive past cycles.

2) Open your current cycle and update the "First Day" property of the page, just below the title page.

3) Update the "Day 01" entry of the "🩸" database in your current cycle at the top right corner.
That's all!

What are the benefits of the template? 💜
"My Cycles" template is designed to guide you through the whole duration of your cycles!
Notion

Workspaces 🪴

A collection of best templates by best makers, Coming Up next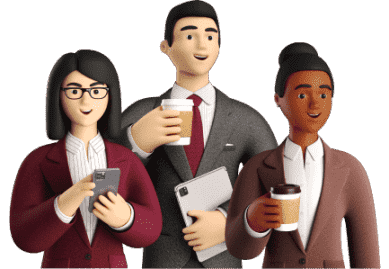 Be a Maker and start earning now
Have a knack for building useful or aesthetic Notion templates? Prototion is the perfect platform for generating revenue by selling templates. Learn more
Be a maker