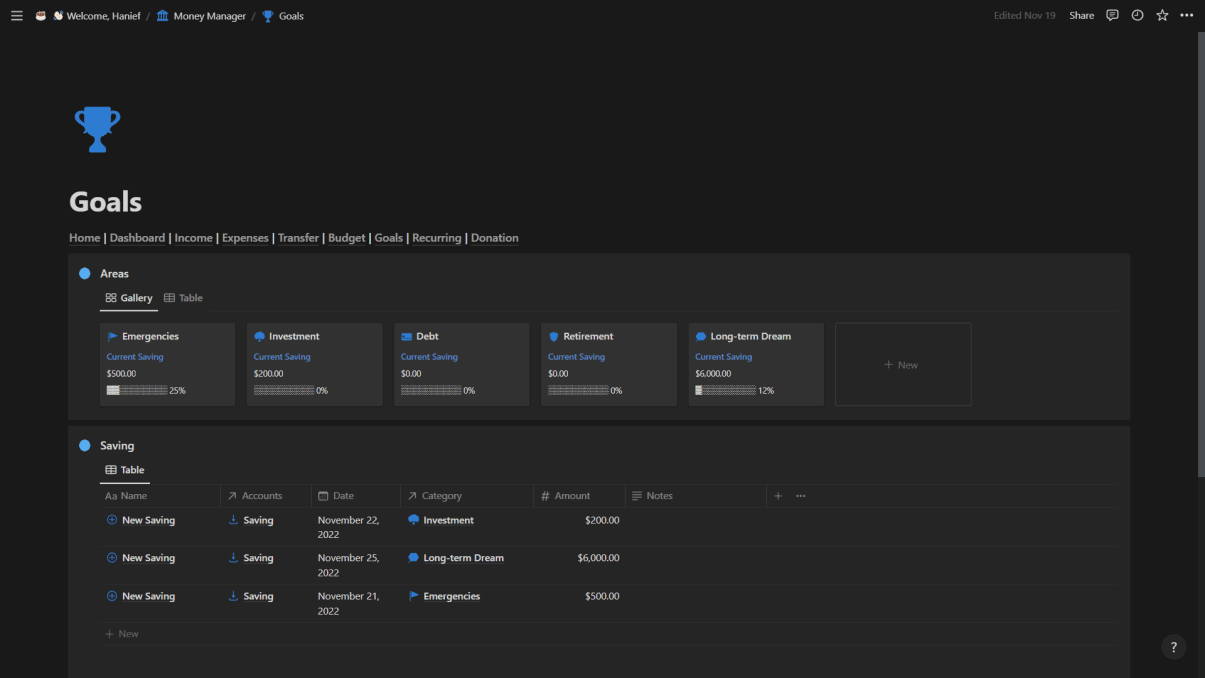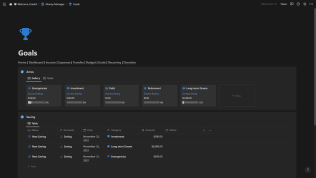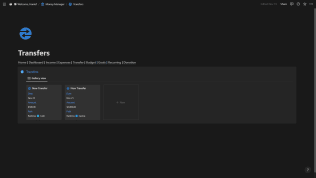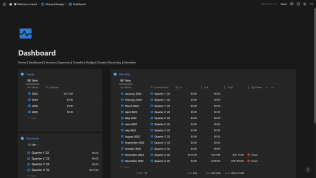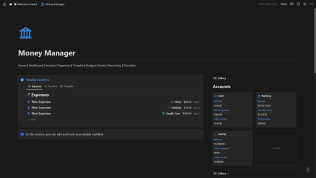 Money Manager
By
Personal finance & money management to track daily expenses & control budget
Rating:
Know more details about this template's features? Click here
Notion
Combo Marvels
Twice the Productivity Power With Template Bundles
Template Description
Why did I create this template?
Personal finance management can be difficult for many people. Money manager can help you manage your personal financial efficiently and effectively.
What's inside the template?
Home - Here you can get all the information you need in one glance.
Dashboard - This section shows you net gain or loss for each month.
Income - Add income sources, amount of income and mode of receiving.
Expenses - Use this database to keep track of all your expenses and categorize them using types.
Transfer - This database is to keep track of money transfers between different account you own.
Budget - Use this section to make sure that you stay under budget for each category of expenses.
Goals - You can't achieve a goal you haven't set, this is where you can start!
Recurring - Here you can create automatically repeating expenses like subscriptions!
How to use the template?
Just click Duplicate
What are the benefits of the template?
Managing financial becomes super easy and fast
Improved financial awareness: By regularly tracking your expenses and income, you can get a better understanding of your financial situation and make more informed decisions about your spending and saving habits.
Budgeting assistance: A template can help you set and stick to a budget by allowing you to see exactly where your money is going. This can help you identify areas where you can cut back on unnecessary expenses and allocate your resources more efficiently.
Streamlined organization: Keep all of your financial information organized in one place, making it easier to review and analyse your financial data.
Goal tracking: This template can help you track your progress towards financial goals, such as saving for a down payment on a house or paying off debt. By setting and tracking financial goals, you can work towards improving your financial situation over time.
Notion

Workspaces 🪴

A collection of best templates by best makers, Coming Up next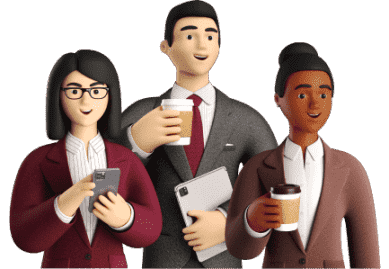 Be a Maker and start earning now
Have a knack for building useful or aesthetic Notion templates? Prototion is the perfect platform for generating revenue by selling templates. Learn more
Be a maker