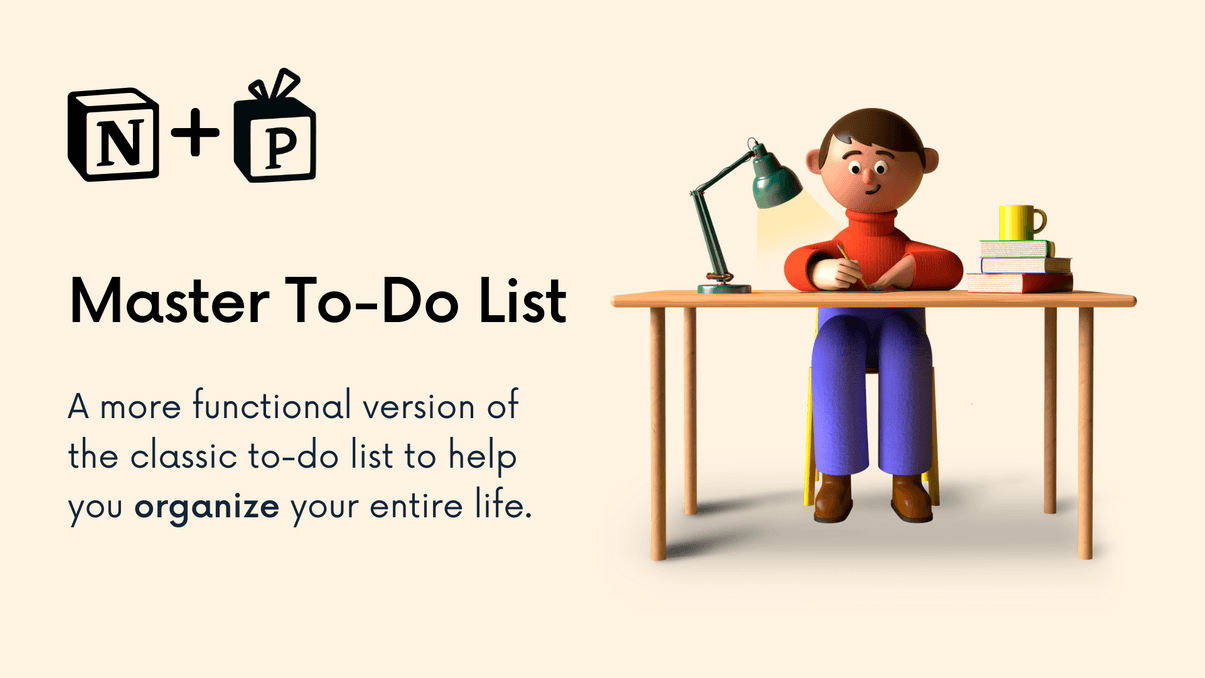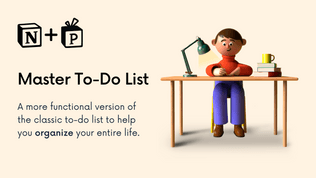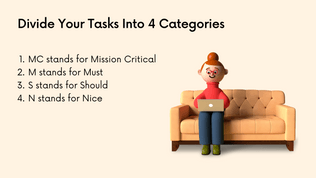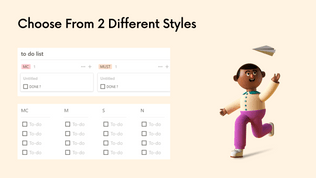 Master To-Do List
By
A more functional version of the classic to-do list. Download on Prototion
Rating:
Know more details about this template's features? Click here
Notion
Combo Marvels
Twice the Productivity Power With Template Bundles
Template Description
Not Your Regular To-Do List!
The MASTER TO-DO LIST can help you in organizing your entire life. It benefits you to keep a record of everything you do in a day and keeps your schedule more systematic, well-organized and productive.
With the help of this Master To-Do List, your work becomes easy and quick. Having a 'Master To-Do list' is an excellent time-management technique. By organizing things and listing out important ones, you start to develop good time-management skills as well.
Segregate the important areas in your life that you like to cover, for example:
Segregate Your Life With This Notion Template for Productivity
By segregating all tasks into compartments, you will find it easy to hustle through every day. Use the Notion template to write down the tasks, things, and other miscellaneous items you want to remember. No key information or important tasks will ever be missed again!
To help you prepare your list while being as specific and creative as possible, this template lets you divide tasks into 4 categories.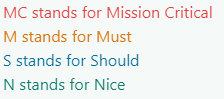 [A snapshot of the 4 categories for prioritising the tasks]
Choose From 2 Different Views
Depending on which way you like to work, you can choose one of the 'views' and get rid of the other one. Like to scroll? Choose the first option. Like tables? Choose the second option!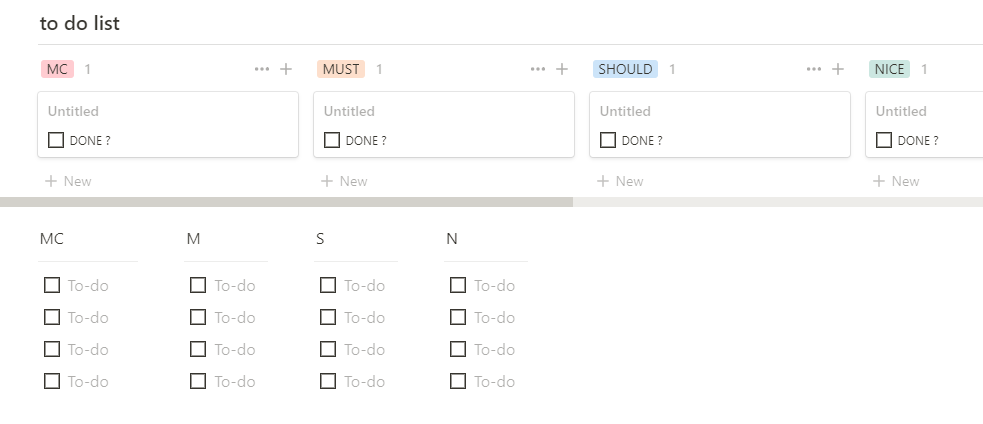 [A snapshot of the 2 views to select from]
All things in one place
By taking you through a set of simple, easy-to-understand bullets, you will be getting a clear idea about how to build a good master's to-do list.
Notion

Workspaces 🪴

A collection of best templates by best makers, Coming Up next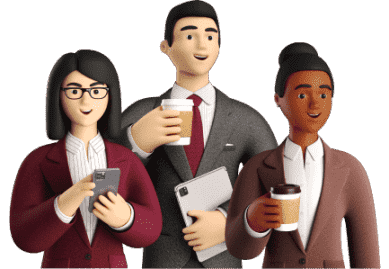 Be a Maker and start earning now
Have a knack for building useful or aesthetic Notion templates? Prototion is the perfect platform for generating revenue by selling templates. Learn more
Be a maker