Junji Ito Horror Study Template
By
Perfect for university, it contains a navigation menu, calendar, clock & a 'courses' section.
Rating:
Know more details about this template's features? Click here
🔥 Mid Year Mega Sale 2022
Template Description
This is a spine-chilling Notion template based on the classic one-short horror comics and horror series 'Tomie' by the renowned Japanese horror manga artist - Junji Ito. The template is perfect for managing your academics and combines the horror and the mystery of Ito's works with the organized structure of Notion's workplace utility.
Who is This Template For?
Designed specifically for students looking for a university Notion template that channels horror and fun while keeping tabs on all your classes and academics, this marvelous piece of art is for brave-hearted. It comes fitted with a navigation menu, calendar, clock, and a gallery of subjects whose information you can edit.
What Can You Do With This Study Notion Template?
Perfect for your academics, you can use this template to stay on top of your courses. The most amazing features of this Study Notion Template are: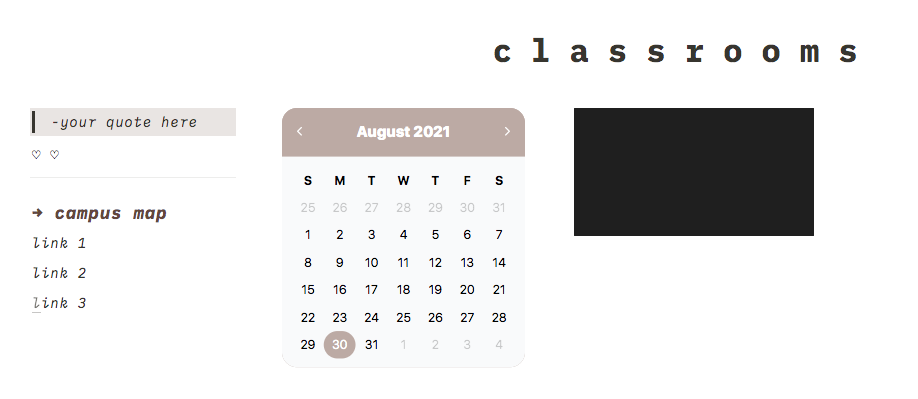 Study Calendar and Links
Since most of the study is done through the virtual mode now, this Study Template comes in handy thanks to the links that help keep track of what website each class is linked to and give you quick access. It also has an embedded calendar to help you know what day you're working on right now.

Courses Overview
The second feature is the class overview, with an eerie wallpaper with Tomie in the water tank. Whenever you want to enliven the dread of the classroom, this Notion study template will be your guide. Go ahead and attach even scarier pictures to the subjects you find horrifying!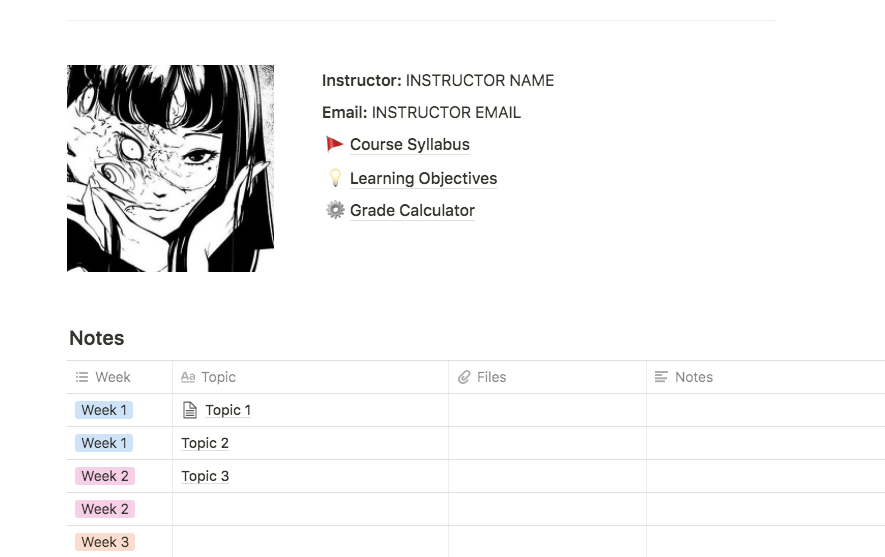 Detailed Class Description
This page exists for each course you add. It helps you ensure that you never miss the week's work and are able to access the course syllabus, learning objective, and your average grade. Maybe the scary motif will help you keep motivated!
Think you're ready for the thrill? Make this template yours.
Only the brave will remain.
Be a Maker and start earning now
Have a knack for building useful or aesthetic Notion templates? Prototion is the perfect platform for generating revenue by selling templates. Learn more
Be a maker