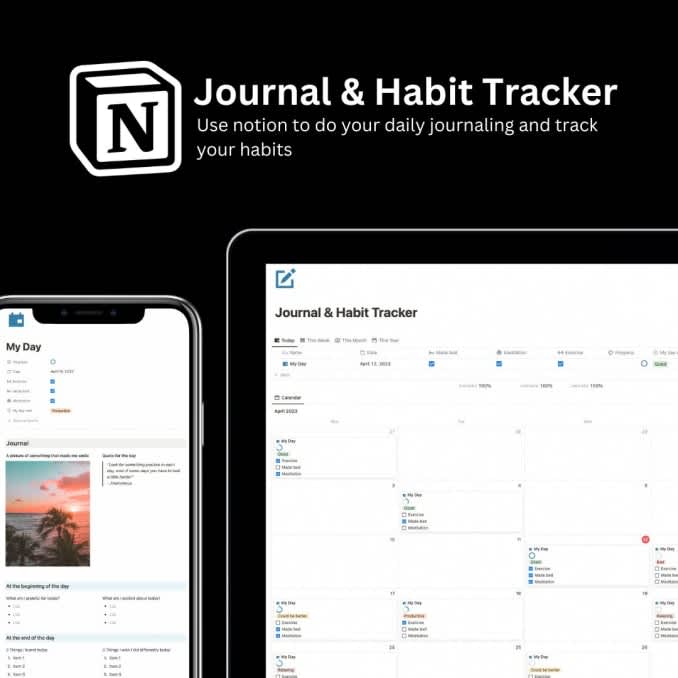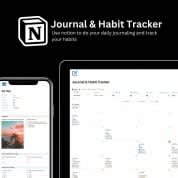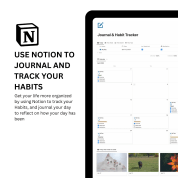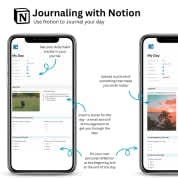 Journal and Habit Tracker
By
This Notion template helps you to track your habits and journal at the same time!
Rating:
Know more details about this template's features? Click here
Notion
Combo Marvels
Twice the Productivity Power With Template Bundles
Template Description
Why did I create this template?
To help people track their habits and journal at the same time. Notion incorporates these functions very well.
What's inside the template?
A habit tracker (with checkboxes to track habits, and a progress circle/bar) also track habits over the week, month and year. Also includes a template to journal (including adding a picture that made you smile, quote for the day, what am I grateful for today?, what am I excited about today?, 3 things I learnt today and 3 things I wish I did differently today). It also includes a gallery with all the pictures of things that made you smile.
How to use the template?
Each day at 12 am a "My Day" is added to the table, calendar and gallery. Just click on the tab and start filling.
What are the benefits of the template?
1. Can do both habit tracking and journaling in one template
2. It is free to use
3. Journaling has shown to be beneficial, thus doing it on a digital platform that is customisable is easy, takes less time and saves the effort of having to write everyday
4. At the end of a day/week/month/year you have a gallery full of pictures that made you smile
Notion

Workspaces 🪴

A collection of best templates by best makers, Coming Up next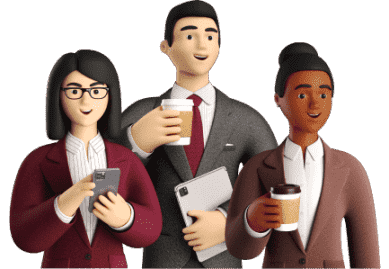 Be a Maker and start earning now
Have a knack for building useful or aesthetic Notion templates? Prototion is the perfect platform for generating revenue by selling templates. Learn more
Be a maker