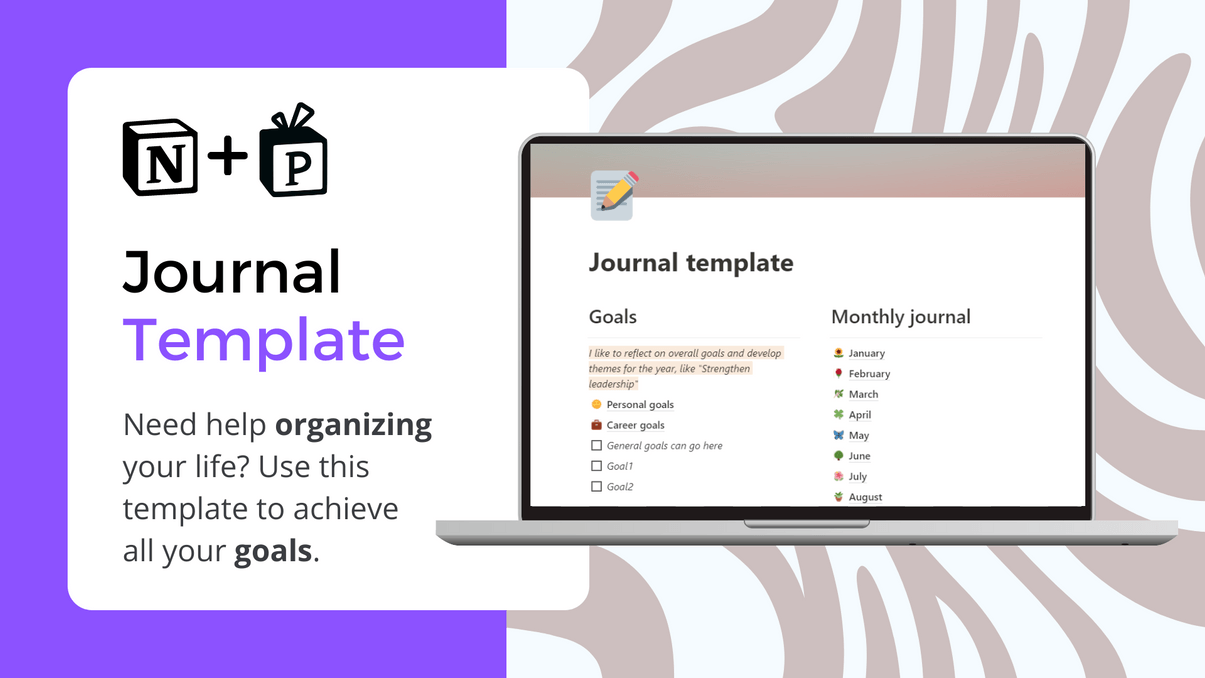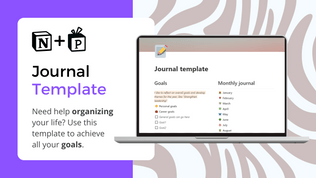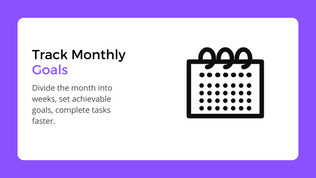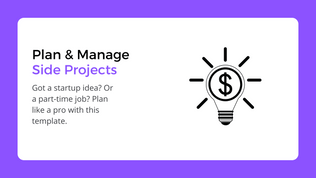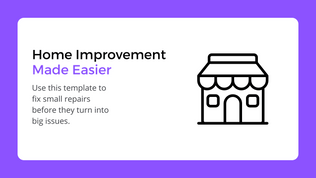 Journal Template
By
A Notion template to journal about your personal growth and track your goals. Get it from Prototion today!
Rating:
Know more details about this template's features? Click here
Notion
Combo Marvels
Twice the Productivity Power With Template Bundles
Template Description
🚀 A Notion Template To Journal Your Personal and Career Goals
Grow exponentially by using this free journaling template and track your trajectory - professional and personal. This Notion template is easy-to-use, customizable, free, and helps you track everything in one place.
The template is unique in many ways - it is powerful, aesthetic, well-detailed, and helps you automate journaling to some extent.
📌 Track Monthly Progress
You get a separate space to track each month, where can you list your goals and make to-do lists. For maximum impact, you can break down the month into weeks and focus on weekly productivity as well.
The most useful part of this Notion template is the Monthly Retrospective section inside each month's page, where you can note down what went well and what could go better next month. It gives you a space to vent out your worries or successes and grow from them.
⚡ Define Personal and Career Goals
You might want to work on specific things about yourself or your life - these are not monthly goals rather long-term life goals. This journal template gives you space to outline Personal as well as Career Goals and helps you stay focused as you achieve them.
🎈 Work on Side Projects
Whether it's your part-time job or a startup idea in your mind, you can journal about your side-hustles using this Notion template. Keep adding information to this page whenever you have time, and before you know it - your side project will be a success!
🏡 Achieve Better Home Improvement
This monthly journal will give you a reflection of your deeds over the weeks of each month, and this includes anything on your list for home improvement as well.
We tend to forget the small repairs, which over time become big issues - but not if you're using the Home Improvement Notion page. And sometimes, we might want to remember small things that are just tiny additions but end up changing the vibe of the house - a small succulent to buy, a photo to get framed, and more.
This template is your overall checklist and your reliable to-do list, helping you keep track of ALL your work.
Wait no more, make this Journal Template yours 💖
Notion

Workspaces 🪴

A collection of best templates by best makers, Coming Up next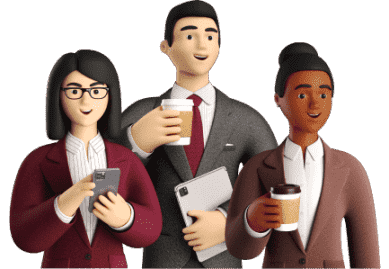 Be a Maker and start earning now
Have a knack for building useful or aesthetic Notion templates? Prototion is the perfect platform for generating revenue by selling templates. Learn more
Be a maker