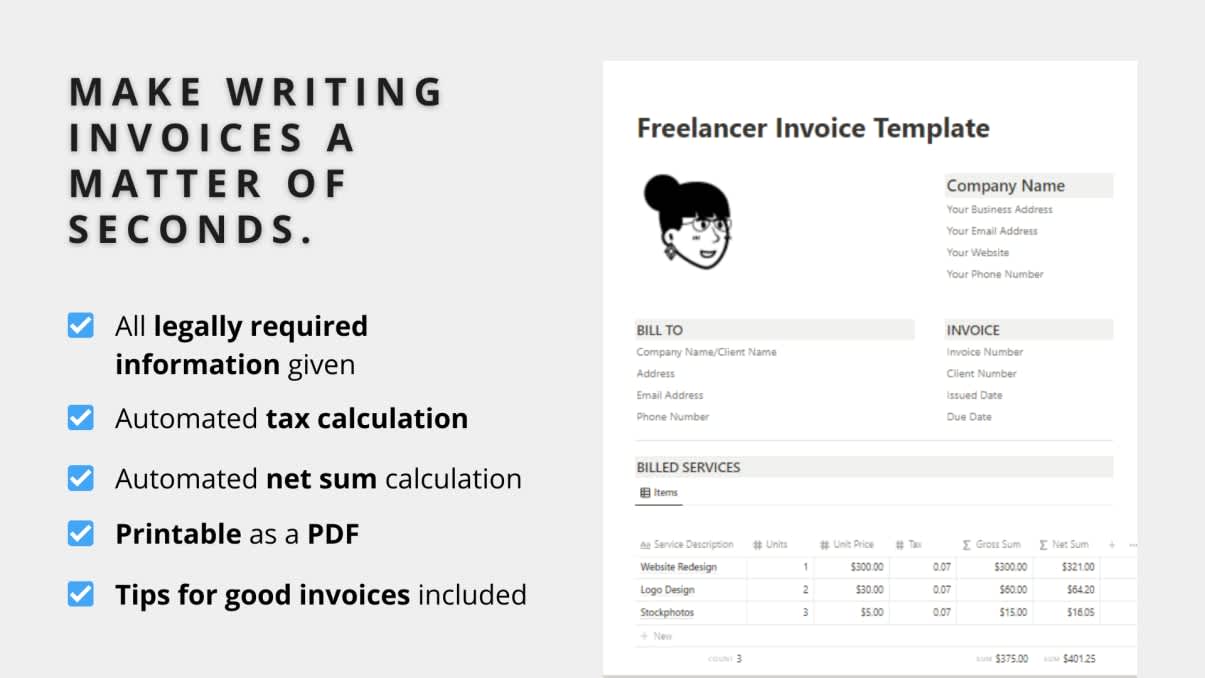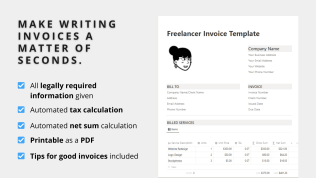 Notion Invoice Template for Freelancers
By
Fed up with having to manually create invoices? Streamline your workflow with my free invoice template.
Rating:
Know more details about this template's features? Click here
Notion
Combo Marvels
Twice the Productivity Power With Template Bundles
Template Description
Fed up with having to manually create invoices? Streamline your workflow with my free invoice template.
The Problem
I've worked as a freelancer myself. While it initially seems like the perfect way to make quick money, you often underestimate the additional work you have to do besides delivering your services to your clients.
One of the most annoying aspects of freelancing is dealing with paperwork such as formatting and filing your invoices.
In most countries there are strict legal regulations regarding invoices. They have to follow a certain format and include certain information like an invoice number and your company's address. It can get tedious having to input and format this information every time you need a new invoice.
My Solution
My Notion invoice template for freelancers aims to streamline your freelancing workflow.
After you've set up your invoice template with your personal information once, you can duplicate and reuse it as many times as you want to. You can also add your own logo for custom branding.
Gross and net sum of your delivered products or services gets automatically calculated. Taxes get automatically added to the net sum. All you have to do is to enter the price of your services and you'll get the amount you need to bill.
Furthermore storing your invoices in Notion comes with many advantages itself. Your invoices will get saved in the cloud and are accessible from anywhere. You can print the template as a PDF to send it directly to clients or to store it in your file system. You can integrate your invoice template with the rest of your database.
What's included
Customizable invoice template for freelancers
Empty fields for all legally required information
Custom branding with own logo possible
Table that automatically calculates gross and net sum of billed services and adds taxes to total billed sum
Free sheet with tips about writing good invoices derived from my 2 years of experience as a freelancer
FAQ
How do I download this template?
After your purchase you're going to get a link to the template which will open it in Notion. Make sure you are logged into your Notion workspace. Then click on "Duplicate" in the top right corner and the template will get copied into your workspace.
Is it really free to download it?
I am publishing this template under a "pay what you want" model. As in, yes you can download it either for free or pay the amount you think this template is worth. It's one of my first templates, so I'm going to share it for free with the community. But of course any monetary contributions to help me getting started with my creator business are greatly appreciated.
If you like this template, give it a rating directly on the checkout page. :)

Notion

Workspaces 🪴

A collection of best templates by best makers, Coming Up next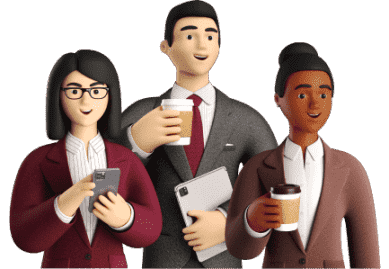 Be a Maker and start earning now
Have a knack for building useful or aesthetic Notion templates? Prototion is the perfect platform for generating revenue by selling templates. Learn more
Be a maker