Habit Tracker
By
A Notion Page to help you maintain Healthy Habits. A sweet and simple One-Page Notion Template.
Rating:
Know more details about this template's features? Click here
✨ Do you Write?

Template Description
A sweet and simple One-Page Notion Template that lets you track your habits and meet your monthly goals. Say hello to a whole new life!
🚀 Why Do You Need This Notion Template?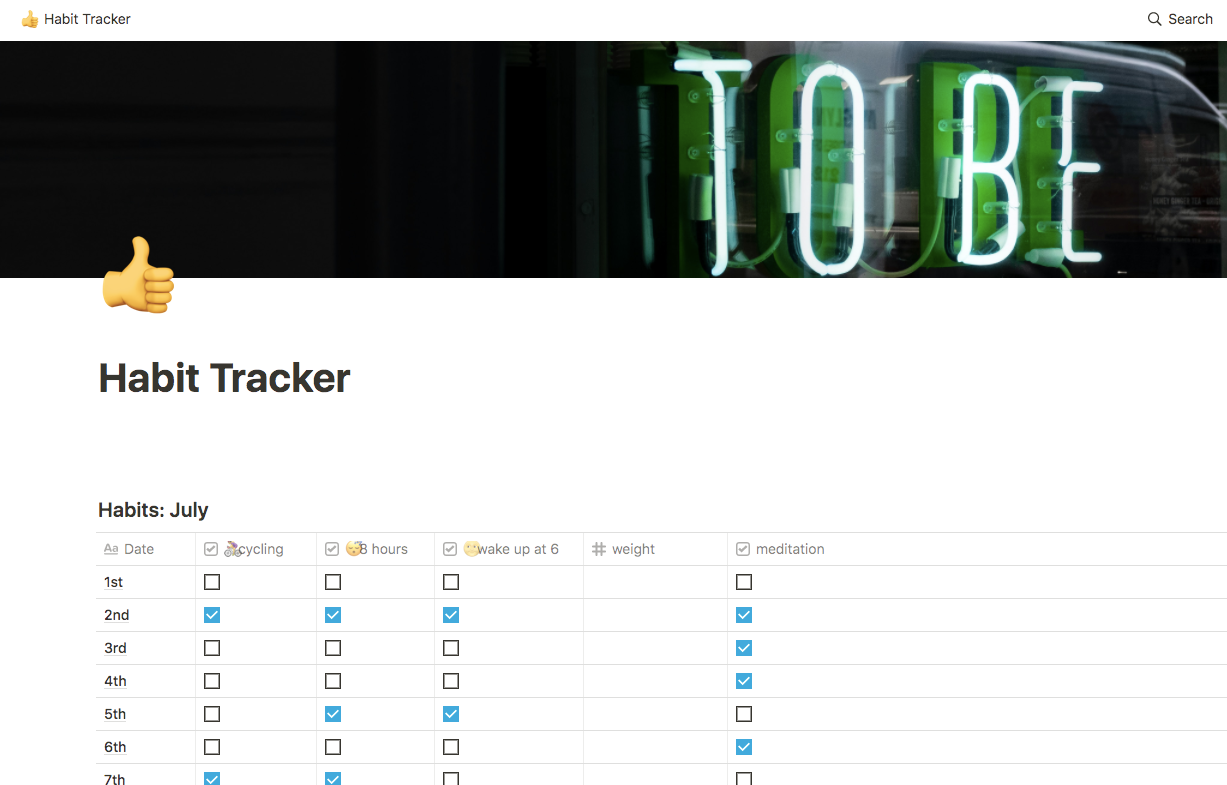 "Motivation is what gets you started. Habit is what keeps you going." ~ Jim Rohn
But, maintaining a habit is not easy. Whether you've decided to walk more or eat less, de-stress more or worry less - you'll find yourself struggling at many stages of your new, self-transformative journey.
But not if you have this Habit Tracker!
It is super easy to use, which means that even newbie Notion users can download it. It has a minimalistic design, but you can amp it up anytime by changing the cover image and thumbnails. This template has got the best of both worlds.
🌱 Features Of This Notion Habit Tracker
Add as many habits/tasks as you want to track.
Easily create a blank tracker for each month.
Review your monthly routine-wise achievements at a glance.
Get a count of how many days you kept the habit, at the bottom of the page.
On a weight-loss journey? Track your weight and get pumped up as you see the number decrease!
Be a Maker and start earning now
Have a knack for building useful or aesthetic Notion templates? Prototion is the perfect platform for generating revenue by selling templates. Learn more
Be a maker