HAMMER Product Planning Kit for Notion
By
🚀 Notion Product Planning Kit: from product vision to engaging roadmap in 5 steps
Rating:
Know more details about this template's features? Click here
✨ Do you Write?

Template Description
This Notion template for product managers will give you the structure to plan and create beautiful and functional product documentation, functional specification, and a product roadmap. Whether you are working with a team or doing it by yourself, these tools will ensure that all the things you need are at your fingertips.
This kit consists of 5 major documents:
Product Vision Board (Hypothesis Analysis)
Platform Overview (Mapping)
Functional Specification (Methodology)
System Design (Engineering)
Roadmap
Product Vision Board
This part will help you to understand, visualize, and validate your product vision and strategy. It captures the target group, user needs, key product features, and business goals. It acts as the overarching goal guiding everyone involved in the development effort. This document will help you understand why are you building the product, who are you building it for, and what is the expected business outcome.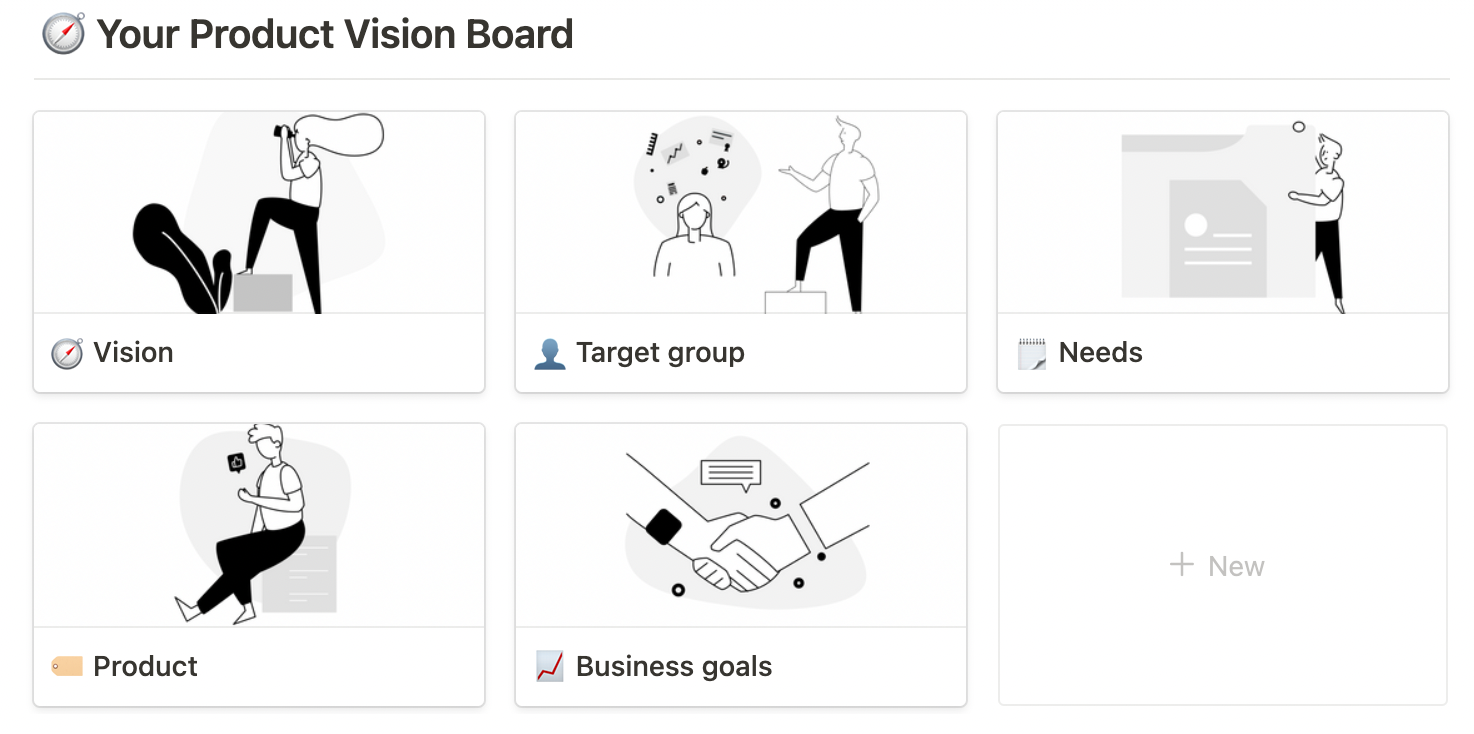 Platform Overview
his part provides a high-level overview of the product that you are building. It describes the business process behind the app and each step in that process. This is a place where you describe user journey, workarounds, friction points, and everything that will contribute to the understanding of users steps. But to get there, first you need to interview your users and test your hypothesis defined in the Product Vision Board.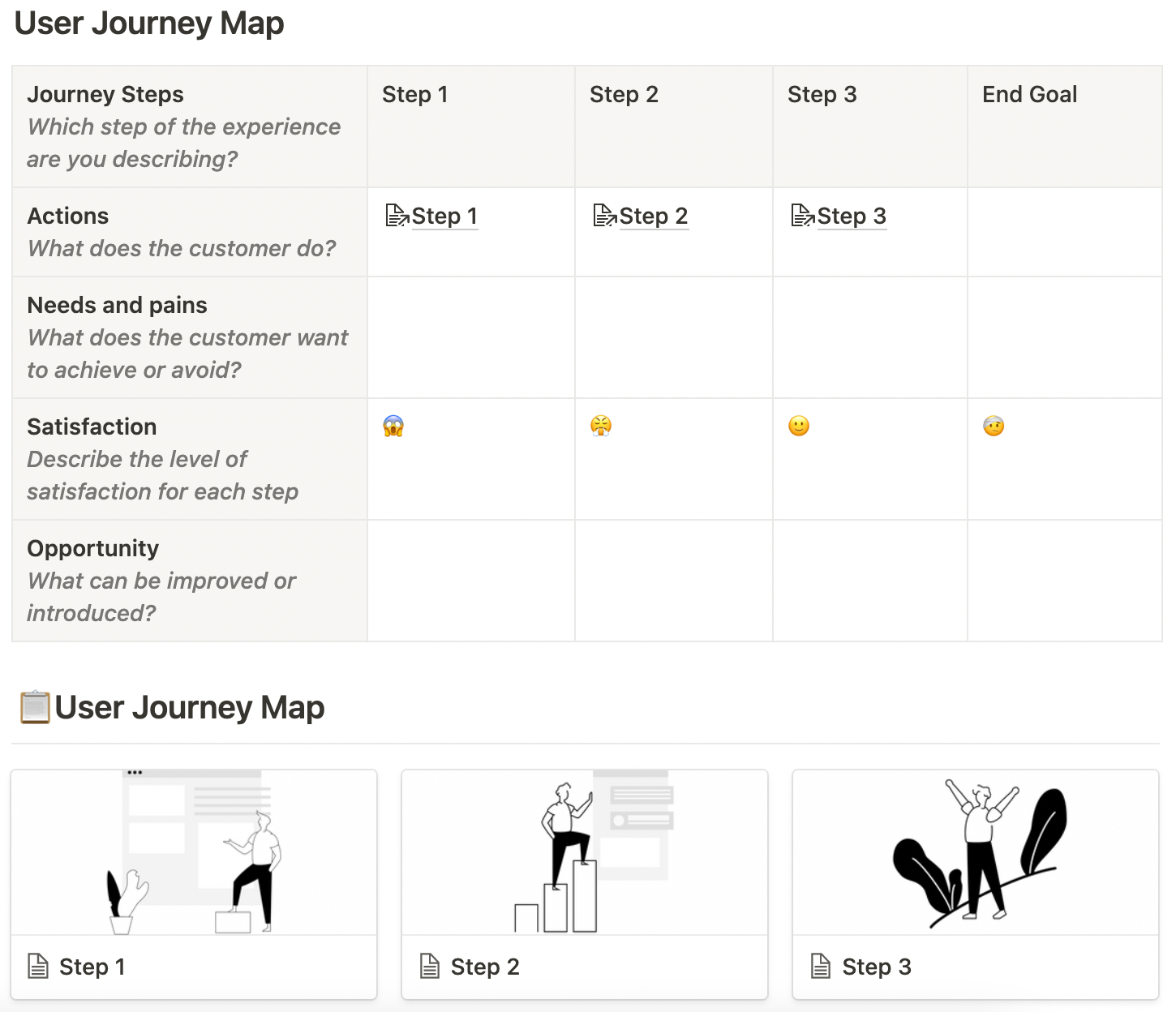 Functional Specification
This part describes the application and all its features (application layer). These solutions and features should map exactly to the needs described in the Platform Overview document. Functional Specification contains a brainstorming guide, value proposition, feature descriptions as well as high-fidelity mockups and UX flows.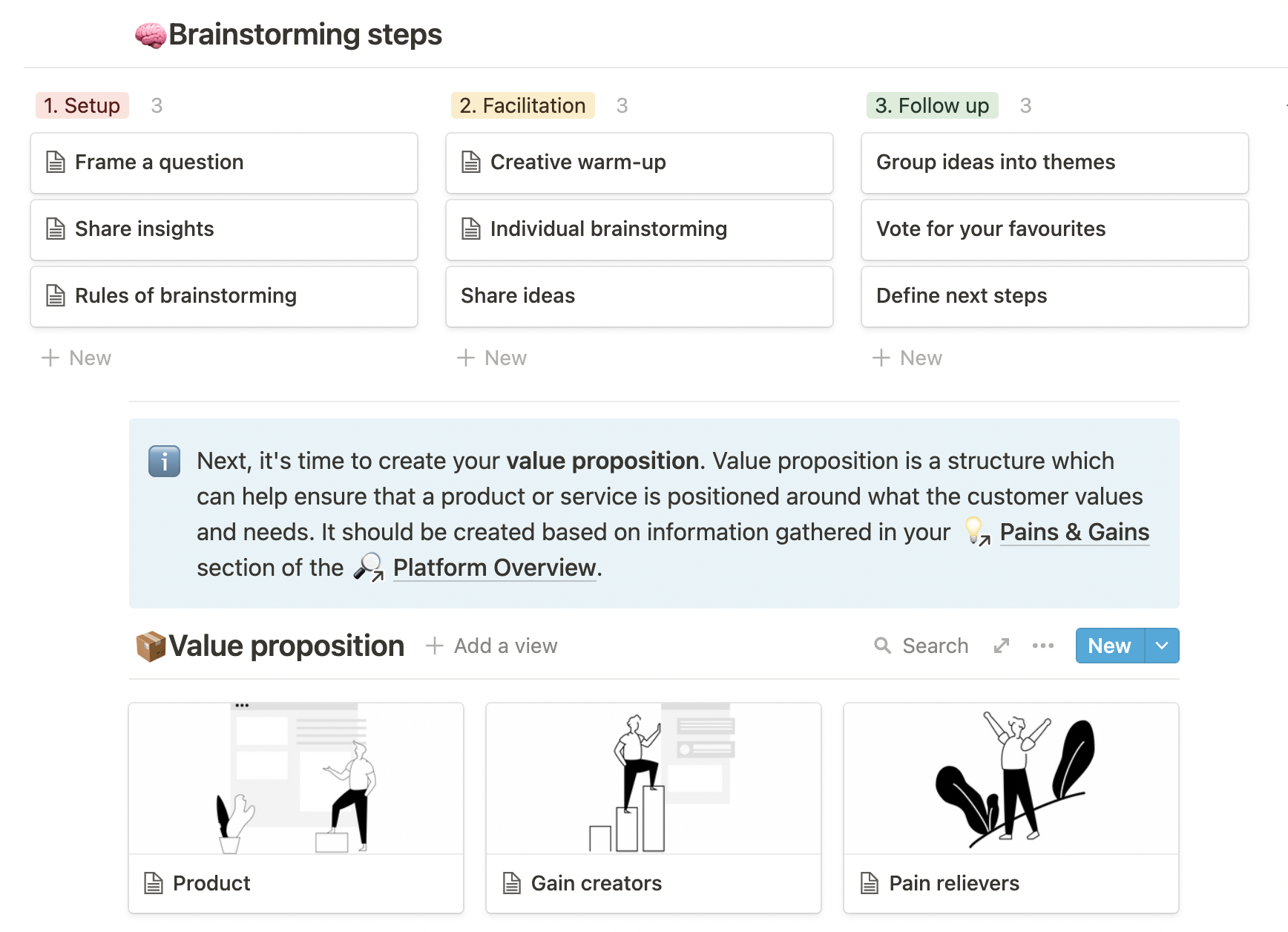 System Design
This part contains a set of tasks (tactics) to achieve the goals described in previous documents. It contains a list of all technical tasks, user stories, and C-diagrams with an architecture overview.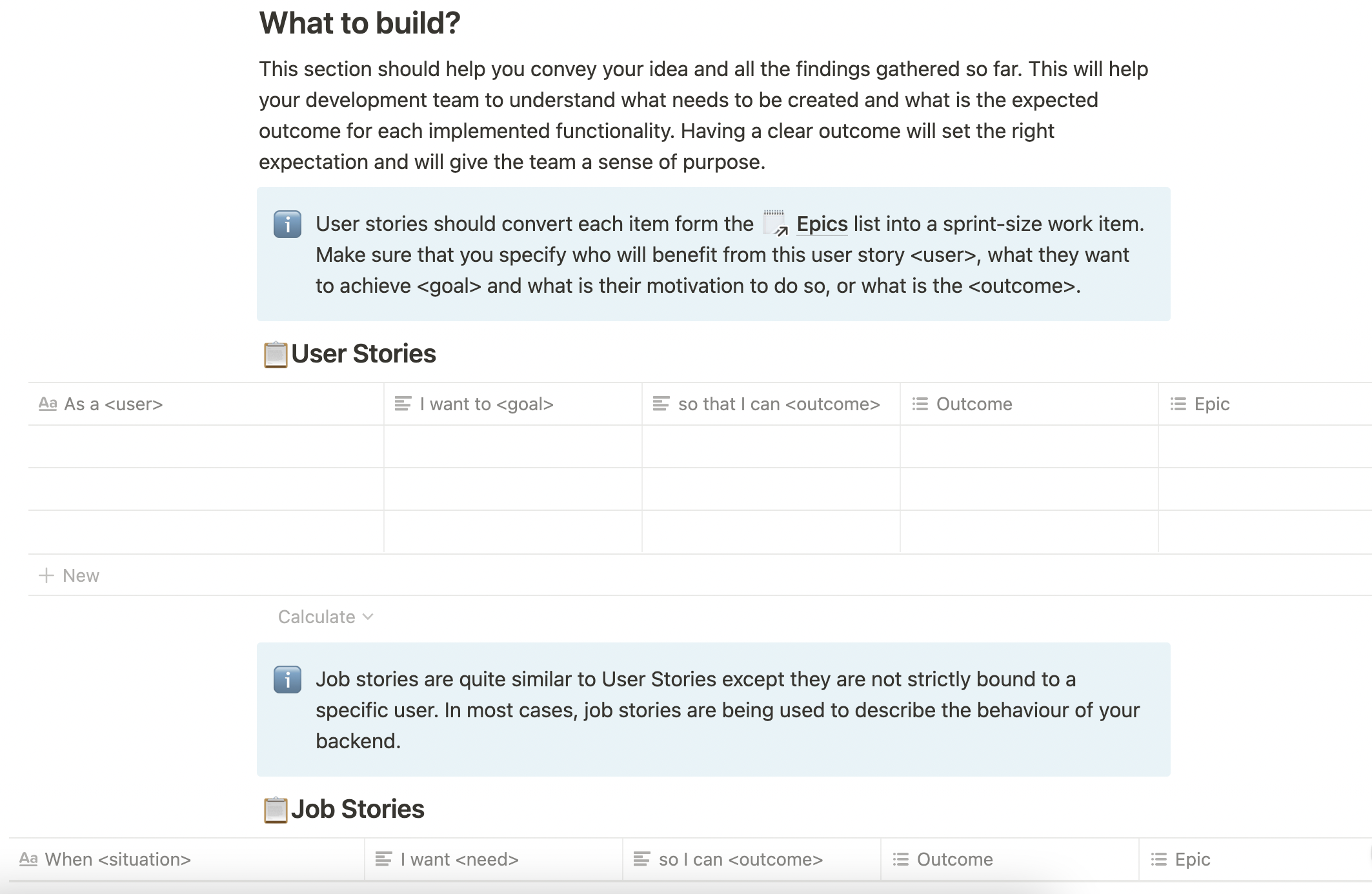 Roadmap
This part contains a high-level delivery plan with proposed delivery milestones - versions. Each version has a "What's on the box" section which describes what will be delivered to end-users, with emphasis on outcomes rather than outputs. Also, there's a list of objectives and tasks required to achieve the goal for each version.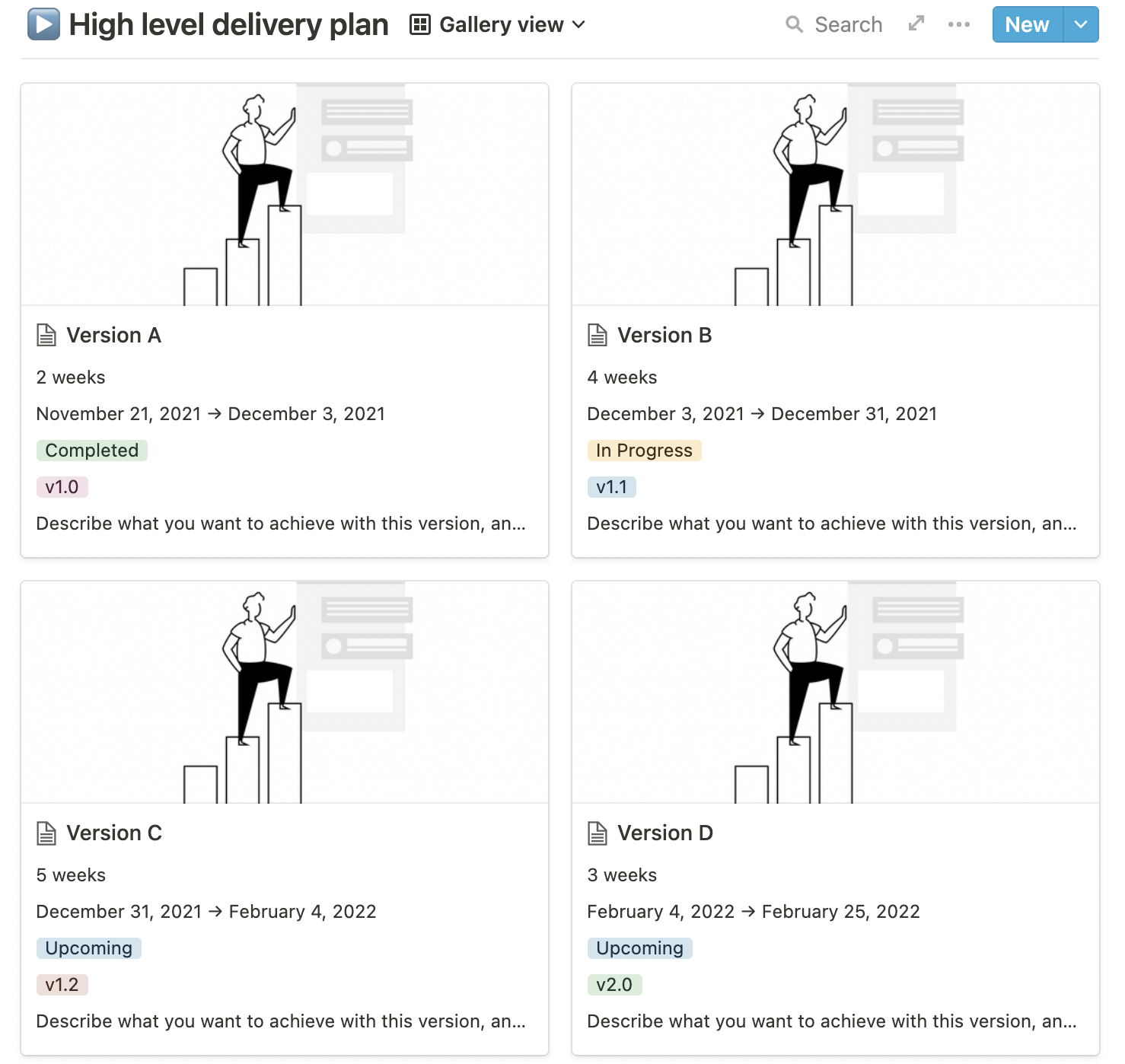 Be a Maker and start earning now
Have a knack for building useful or aesthetic Notion templates? Prototion is the perfect platform for generating revenue by selling templates. Learn more
Be a maker