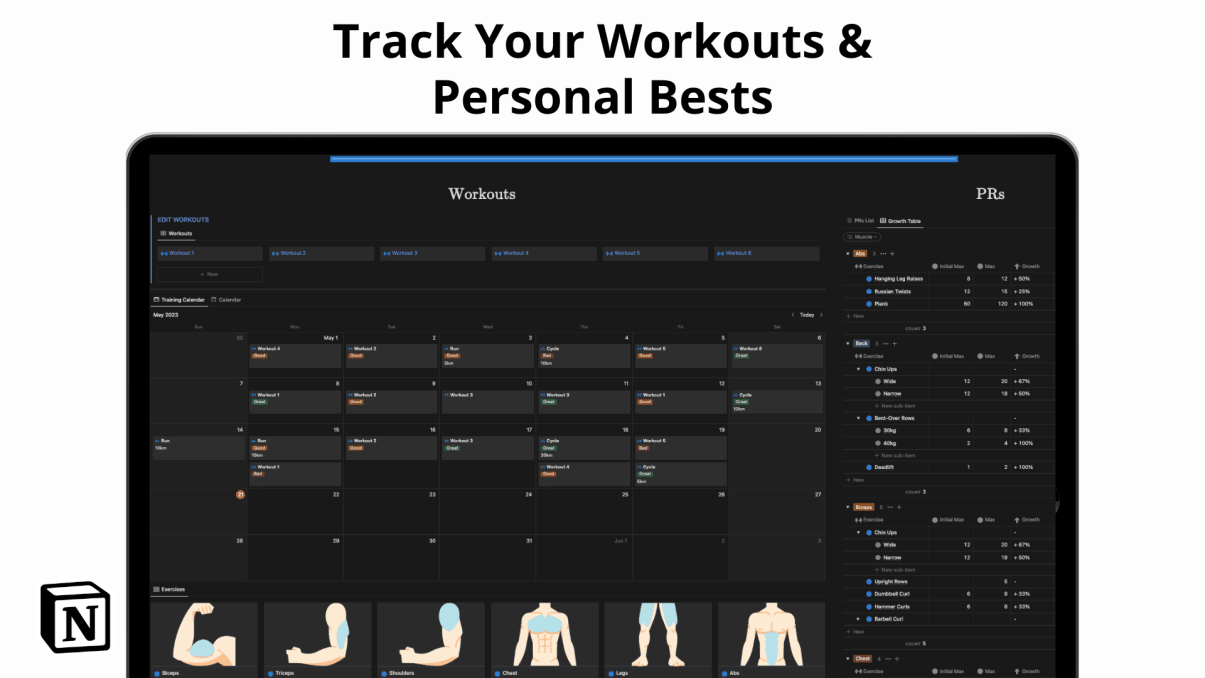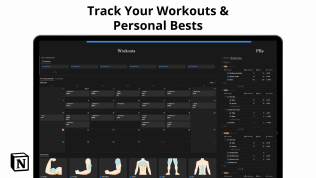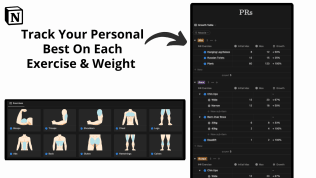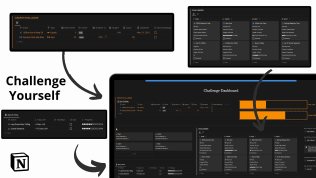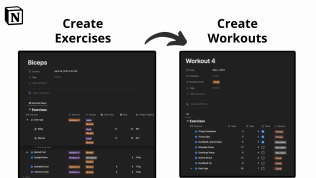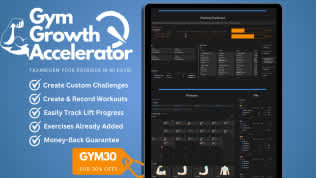 Gym Growth Accelerator | Workout Tracker
By
Overtake the competiton with the all-in-one gym growth accelerator. Improve your lifts and transform your physique!
Rating:
Get extra

20%

discount with
FITNESS20
Know more details about this template's features? Click here
Notion
Combo Marvels
Twice the Productivity Power With Template Bundles
Template Description
Why did I create this template?
Gym Tracker OS was designed with one key goal, to improve your performance in the gym. 🏋️‍♀️
Every tool and feature this product provides is made to achieve that goal.
What's inside the template?
💪 3 easy-to-use sections to transform your progress. Create motivating challenges/goals, create custom workouts for your training, and track your lifts to monitor your progress over time.
Everything you need to level up your fitness this summer. 🔥
How to use the template?
Choose either the light or dark template version to duplicate.
Set up your own workouts using the 50+ already added exercises or add your own.
Update your exercise progress in the PR section.
Set challenges and goals at the top and use the button shortcuts to quickly complete or quit. Each section has helpful tips on how to use the template.
What are the benefits of the template?
A tool that surpasses the capabilities of regular workout templates, Gym Tracker OS harnesses all the features Notion has to offer to provide a product that combines the advantages of a personal trainer to take your training to the next level. All for one incredibly affordable price.
Create Custom Challenges
(e.g. Improve Bench Press by 10% in 100 days / Cycle 100km by 31st Dec)
Create Workouts
Store exercises & create custom workouts for your training
Track Workouts
Use the calendar to track your workouts and energy levels
Record Your Exercise Personal Bests
Track your ability on each exercise & weight to see your progress over time
50+ Exercises Already Added
A range of gym exercises added to help you create your workouts
2 Free Templates Included
🏃‍♂️ RunTracker Pro
📚 Workout Plan
Notion

Workspaces 🪴

A collection of best templates by best makers, Coming Up next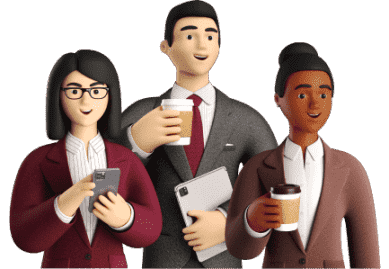 Be a Maker and start earning now
Have a knack for building useful or aesthetic Notion templates? Prototion is the perfect platform for generating revenue by selling templates. Learn more
Be a maker