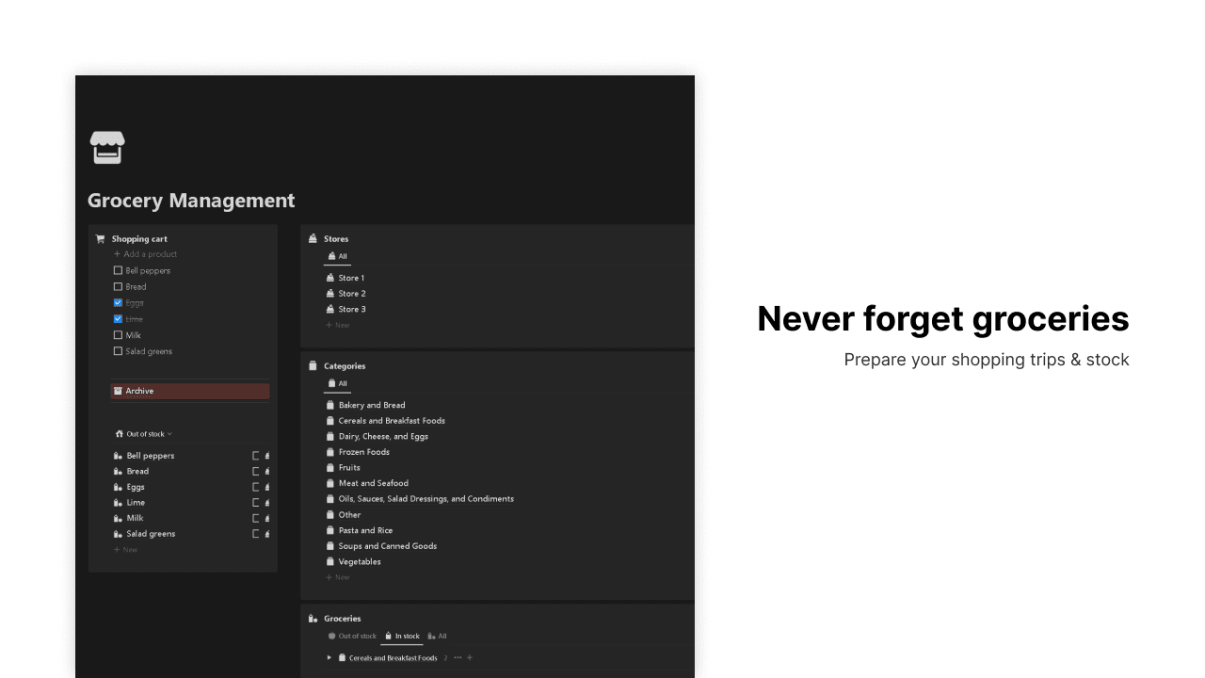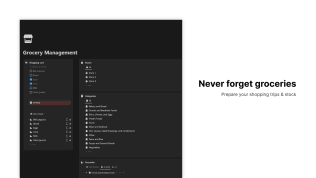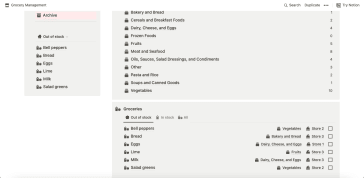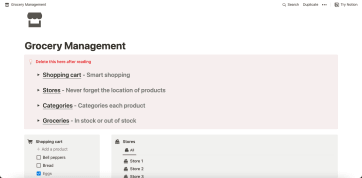 Grocery Management
By
Shopping for groceries made easier with Notion! Never forget to buy things!
Rating:
Know more details about this template's features? Click here
Notion
Combo Marvels
Twice the Productivity Power With Template Bundles
Template Description
What's the template about?
Smart Shopping template is designed to assist you in effectively managing your grocery shopping and optimizing your shopping experience. It offers features and tools that can streamline the process of creating grocery lists, tracking your purchases, and ensuring you make smart and efficient shopping decisions.
It helps you create organized grocery lists, track your purchases, manage your budget, and make informed decisions while shopping. By using this template, you can streamline your grocery management process, save time and money, and make your shopping trips more efficient and enjoyable.
How to use the template?
Duplicate it in your own Notion workspace
Now you can easily use the template
What are the benefits of the template?
Grocery List Creation: The template provides a convenient space for you to create and maintain your grocery list. You can add items, categorize them based on different sections of the store (e.g., produce, dairy, pantry), and even set quantity or priority levels for each item.
Meal Planning Integration: Some versions of the template may include integration with meal planning. This allows you to connect your meal plans with your grocery list, ensuring that you have all the necessary ingredients for your planned meals.
Inventory Tracking: The template may provide a section where you can keep track of the items you already have in your pantry or refrigerator. This helps prevent unnecessary purchases of items you already possess, reducing waste and saving money.
Price Comparison: Some versions of the template may include a feature for price comparison. This allows you to record and compare prices from different stores or brands, helping you make informed decisions and find the best deals.
Budget Management: The template may offer a budget management section where you can set your grocery budget and track your expenses. This helps you stay within your budgetary limits and manage your finances effectively.
Shopping History: The template may include a section to track your past purchases or maintain a shopping history. This can be useful for reference, identifying patterns, or recalling items you have previously bought.
Recipe Integration: Some versions of the template may integrate with recipe databases or meal planning platforms, allowing you to directly import ingredients from recipes into your grocery list.
Mobile Accessibility: The template may be designed to be accessible on mobile devices, enabling you to access and update your grocery list while on the go.
Notion

Workspaces 🪴

A collection of best templates by best makers, Coming Up next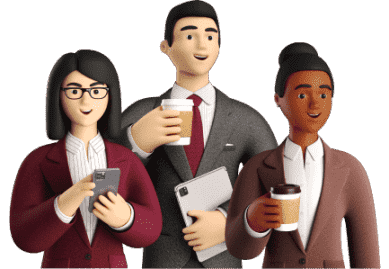 Be a Maker and start earning now
Have a knack for building useful or aesthetic Notion templates? Prototion is the perfect platform for generating revenue by selling templates. Learn more
Be a maker