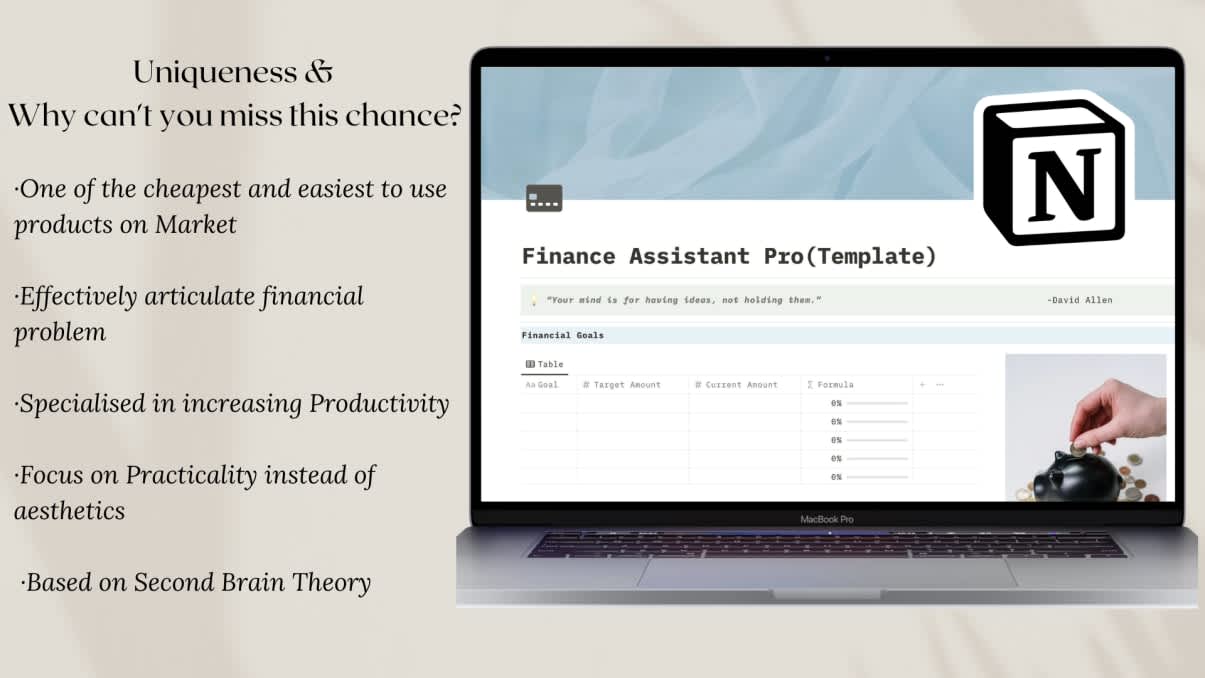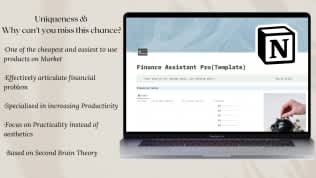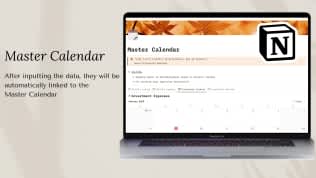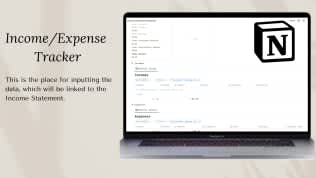 Finance Assistant Pro
By
Finance Assistant Pro is a Notion Template that focuses on solving Customer's problems.
Rating:
Know more details about this template's features? Click here
Notion
Combo Marvels
Twice the Productivity Power With Template Bundles
Template Description
Why did I create this template?
I created this template with a clear purpose in mind – to provide valuable assistance to individuals who are facing financial management challenges. My goal is to empower every customer with the tools and resources they need to take control of their finances and achieve financial stability.
I understand that managing personal finances can be overwhelming and confusing at times. Many people struggle with budgeting, tracking expenses, and planning for the future.
By utilizing this template, you gain access to a wide range of features and functionalities designed to simplify and streamline your financial journey. From budgeting tools to expense trackers, savings calculators to debt management worksheets, this template covers all aspects of financial management in a user-friendly and intuitive format.
What's inside the template?
Inside this comprehensive template, you'll discover a complete financial management system designed to simplify your financial journey and empower you to take control of your finances. With its practical and user-friendly approach, this template provides you with the necessary tools and resources to manage your money effectively.
How to use the template?
Duplicate it in your own Notion workspace
Now you can easily use the template
There is also a complete guide on how to use the template inside the template.
What are the benefits of the template?
Increase Productivity: This template offers numerous features and tools that can significantly boost your productivity. With its intuitive layout and organized sections, you can efficiently manage your financial tasks, track your expenses, set budgets, and monitor your progress towards your financial goals.
Building a Second Brain: The template serves as a centralized hub for all your financial information and resources. It allows you to store and organize documents, receipts, and important financial records in one place.
Better Financial Management: One of the primary benefits of this template is its ability to enhance your financial management skills. By using the template, you can gain a deeper understanding of your financial situation.
Improved Financial Awareness: With the template's reporting and analytics capabilities, you can gain a clearer picture of your financial health.
Notion

Workspaces 🪴

A collection of best templates by best makers, Coming Up next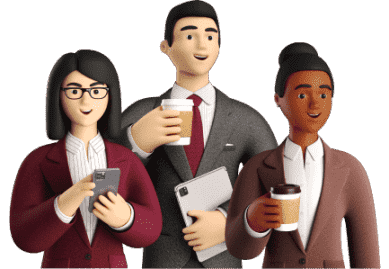 Be a Maker and start earning now
Have a knack for building useful or aesthetic Notion templates? Prototion is the perfect platform for generating revenue by selling templates. Learn more
Be a maker