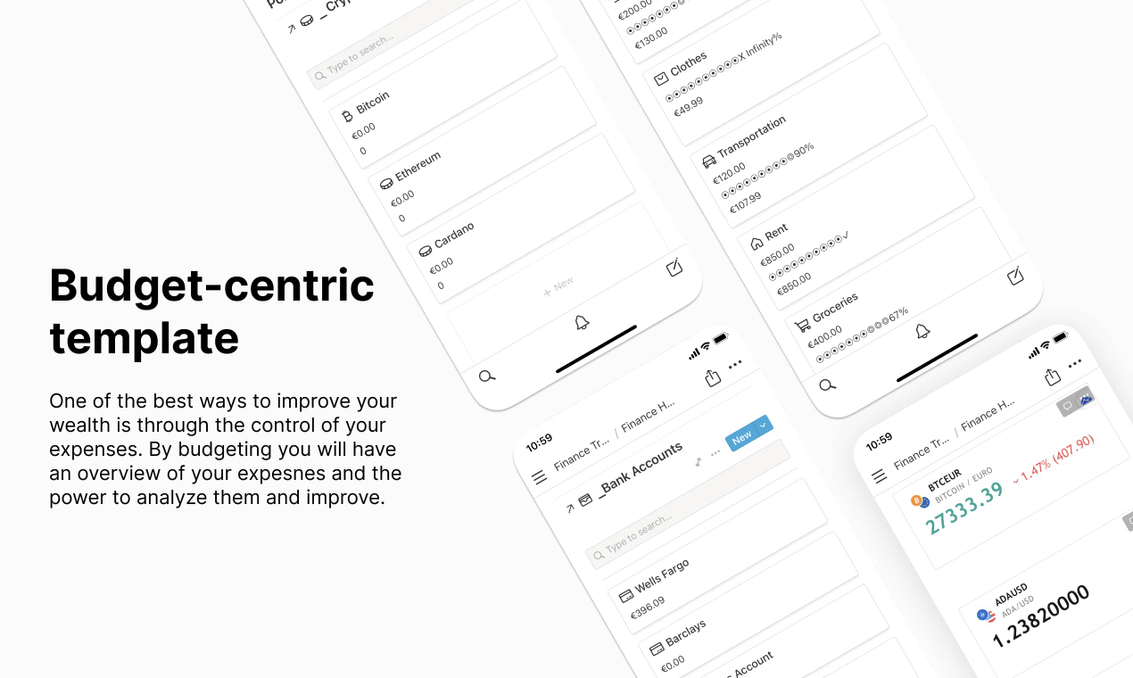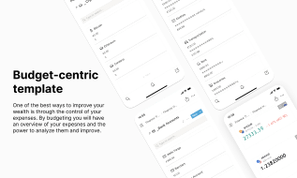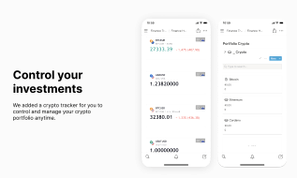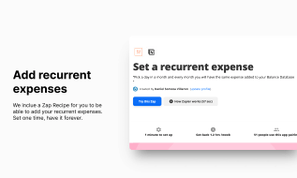 Finance & Crypto Tracker
By
Track. Measure. Analyze. Improve. All of this using Notion.
Rating:
Know more details about this template's features? Click here
Notion
Combo Marvels
Twice the Productivity Power With Template Bundles
Template Description
There are tons of Notion Finance Tracker in the Notion community. However, this is not the usual Notion finance tracker that you can find elsewhere. This is an advanced Notion finance tracker that builds your system from the ground up and lets you analyze the process so that you refine it and achieve your aim. Of course, you will find all the important things that a finance tracker needs to have. But for sure, you will find so much more to help you take control of your finance and improve your wealth.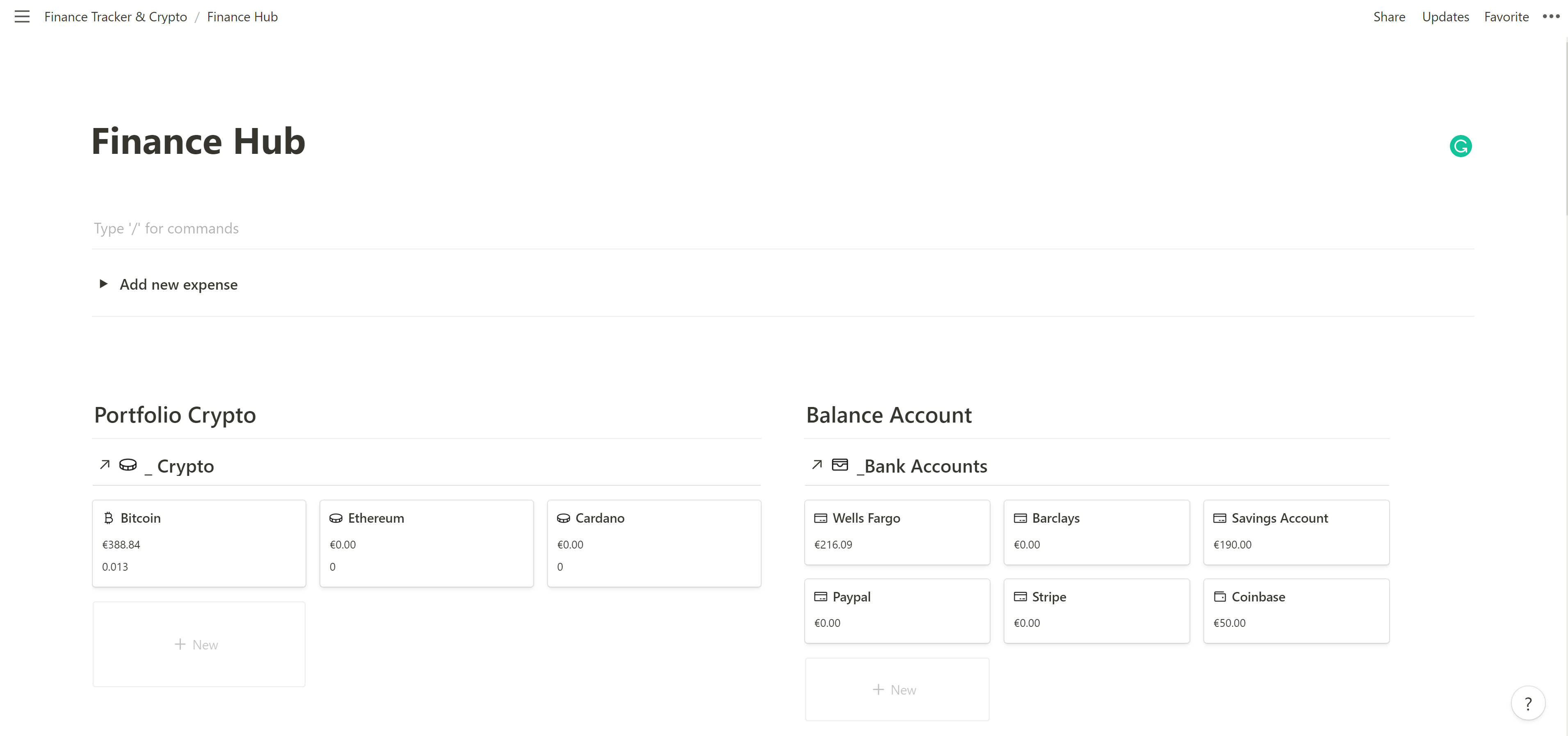 Finance Hub Notion Template
Why This Template?
There are amazing tools and apps to manage your personal finances. However, the trackers that you find in Notion have four main problems: they are usually too basic, they don't allow you to create budgets, they don't take into account your investments, and finally, you're unable to set recurrent expenses.
We spent a lot of time thinking of solutions to these problems. As a result, this template is the ultimate finance tracker where you can track your finances, track your crypto (or other) investments and create budgets like a pro.
Characteristics
- 6 databases
- Monthly analysis built-in page where you can analyze how the month went and take actionable steps throughout improvement

Monthly Analysis
- Possibility to add multiple accounts
- Widgets that show you in real-time the price of your cryptocurrencies.

Real-time price of your cryptocurrencies
- Ability to create monthly budgets

Monthly Budget
And so much more other features that make this template the best finance tracker in the market.
FAQ
Can I personalize my template?
Of course, that's the beauty of Notion. We create our templates always with an example, but you are free to modify whatever you want.
Notion

Workspaces 🪴

A collection of best templates by best makers, Coming Up next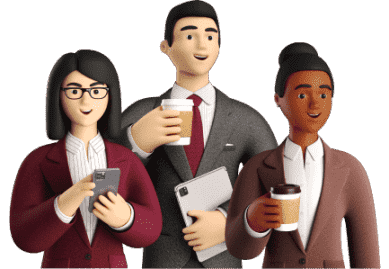 Be a Maker and start earning now
Have a knack for building useful or aesthetic Notion templates? Prototion is the perfect platform for generating revenue by selling templates. Learn more
Be a maker