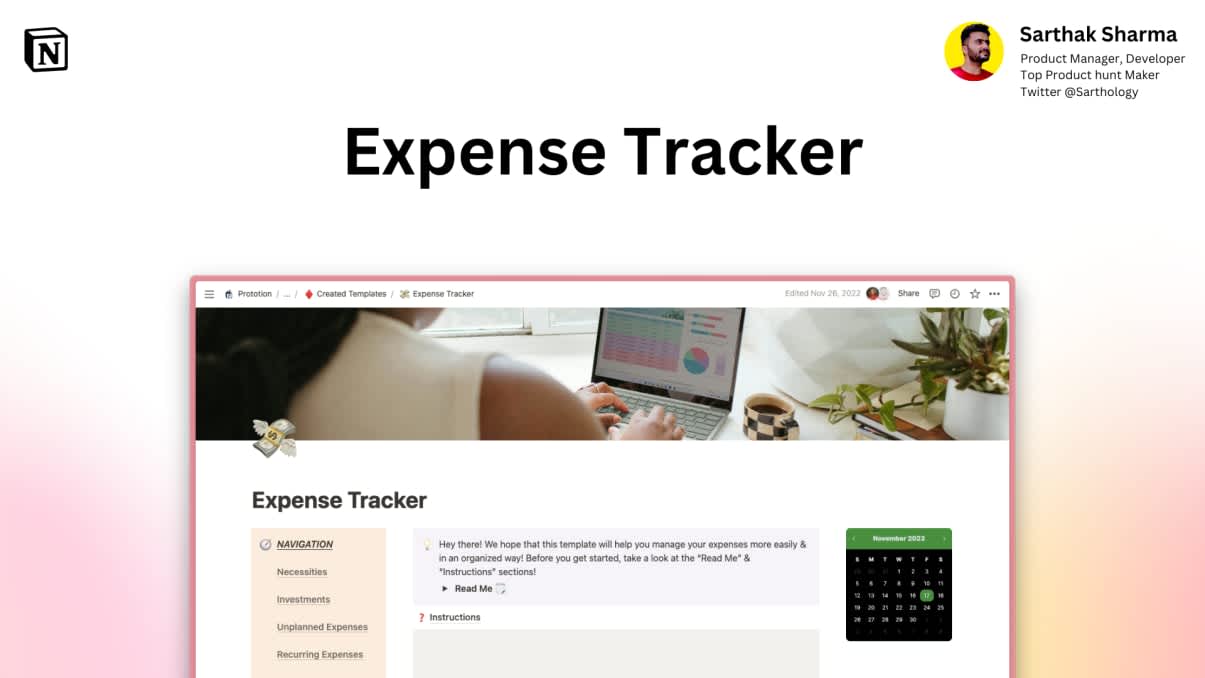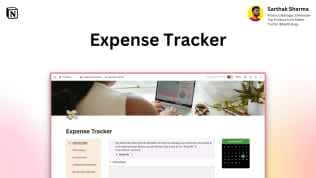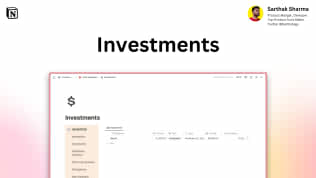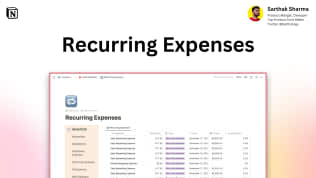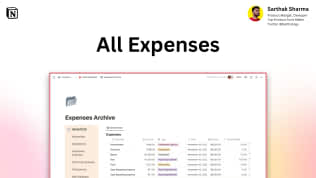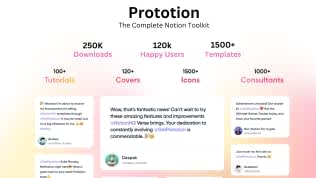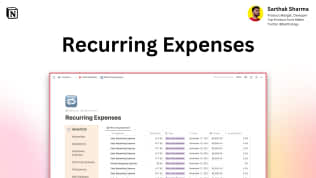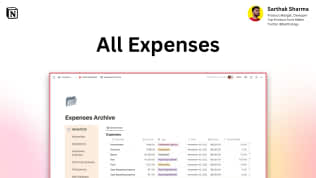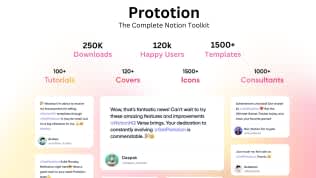 Expense Tracker
By
Mismanaged budgets are a thing of the past! Stop worrying, Start tracking!
Rating:
Know more details about this template's features? Click here
Notion
Combo Marvels
Twice the Productivity Power With Template Bundles
Template Description
Expense Tracker
This Expense tracker is for anyone who wants to keep track of their expenditure. Whether you're a student or a nine-to-fiver, you will find this Expense Tracker useful! It's easy to get and simple to use, plus it doesn't require you do to any complex calculations.
Managing personal expenditure is such a ubiquitous problem yet most of us are so bad at it. You might think you're just bad at math, but perhaps all you need is the right interface. The easy-to-use nature of this Notion template allows anyone to start tracking and managing their expenses on a daily basis. Get started in seconds and never look back again.
Recurring Expenses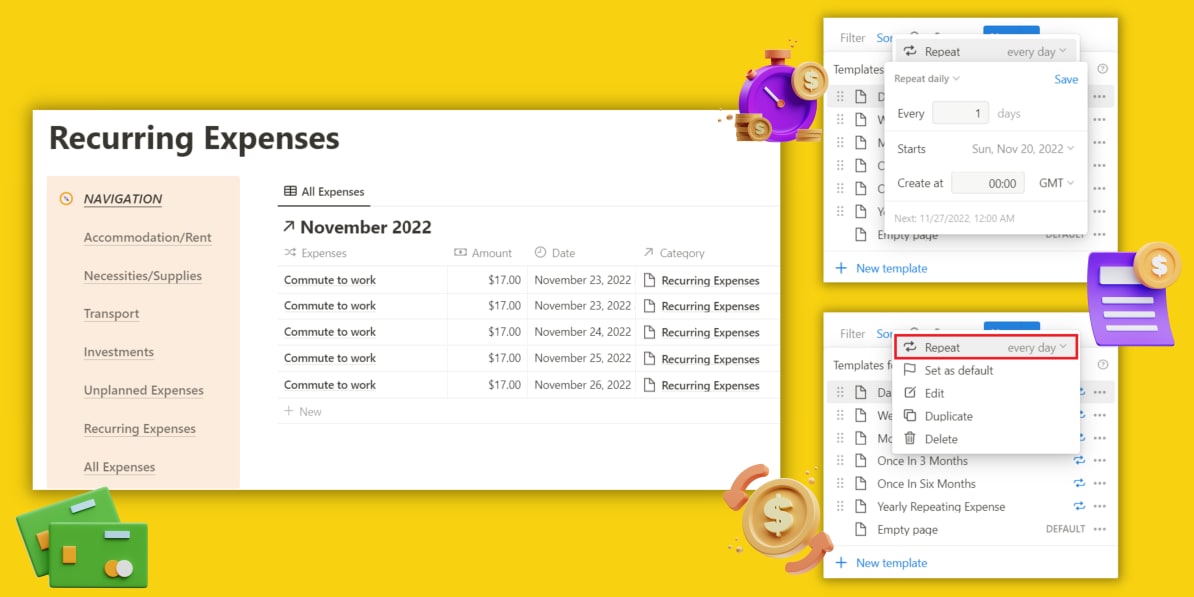 In this section, you can view & create automatically repeating expenses with the help of some basic templates that we have already created. For example, you can set up automatically monthly repeating expense for your rent. But you can also create repeating expenses with your own custom intervals by following the instructions inside!
Feature Rich Dashboard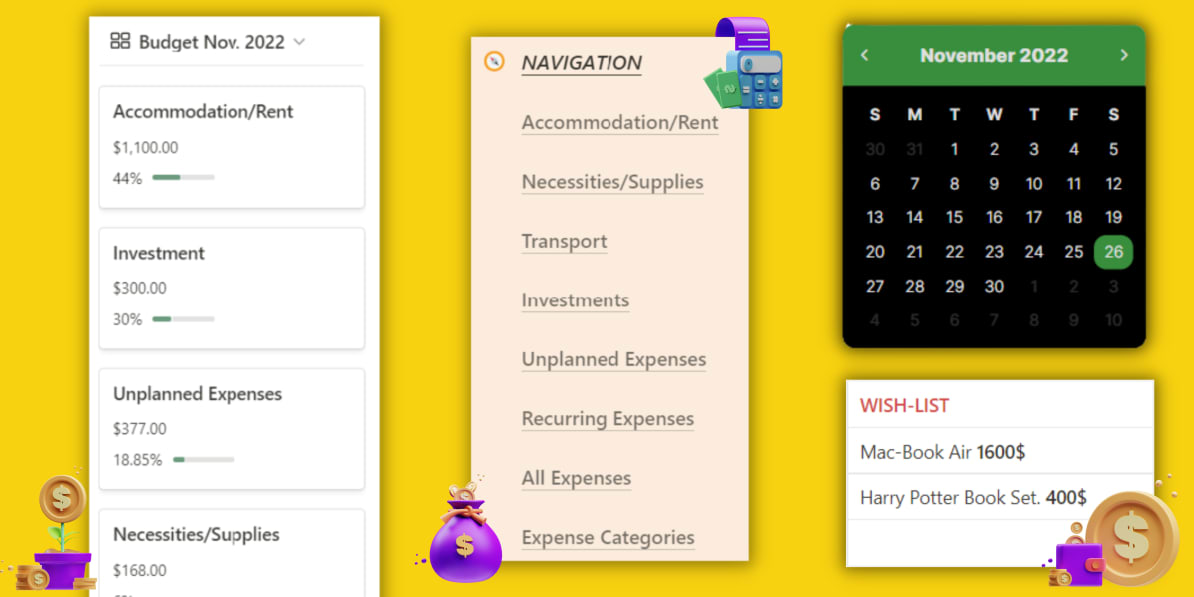 Budget - Here you can see the percentage of budget spent for each category. You can allocate a specific amount to each category in the "Expense Categories" section.
Navigation Sidebar - This will help you navigate through all the pages quickly.
Calendar - The widget sits just above the "Income Spent" section so you don't lose track of days.
Wish-List - You also get a section where you can set financial goals for yourself or add stuff that you want to buy but you can't afford at the moment.
Monthly Expenses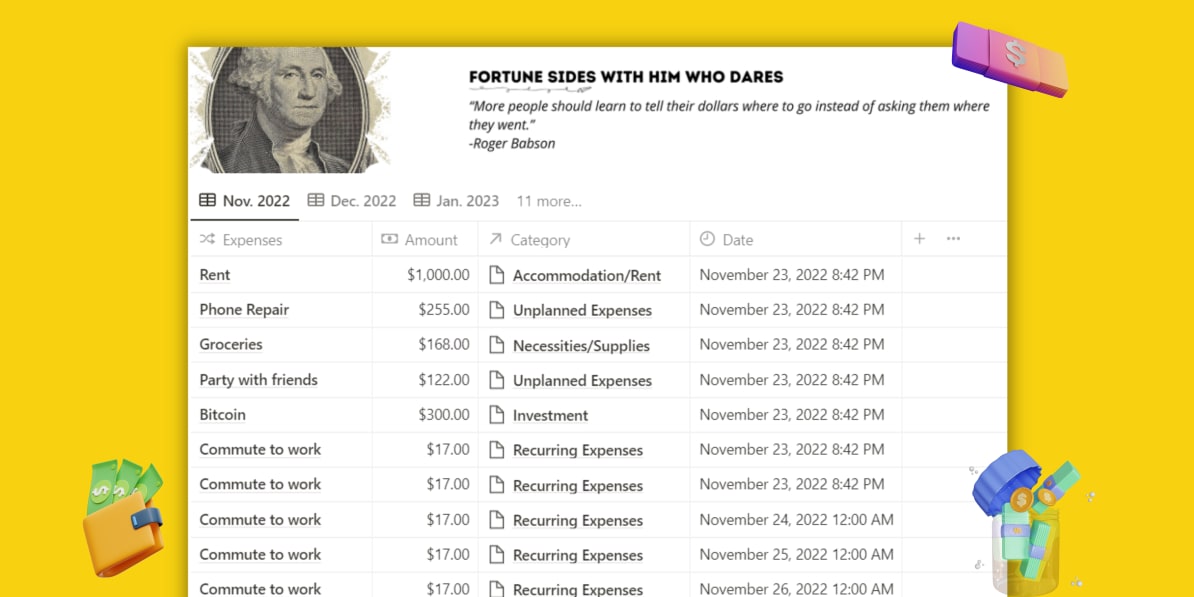 In this section you can take a look at all the expenses in the current month! It also shows you how much you have spent out of the budget allocated to each category of expenses so you can make necessary cuts here & there to stay under budget!
Free Notion Covers Included!
This template includes Free Notion Covers from our premium Notion Cover packs! You can use these themed Notion covers to beautify your Notion workspace. But each pack is unique!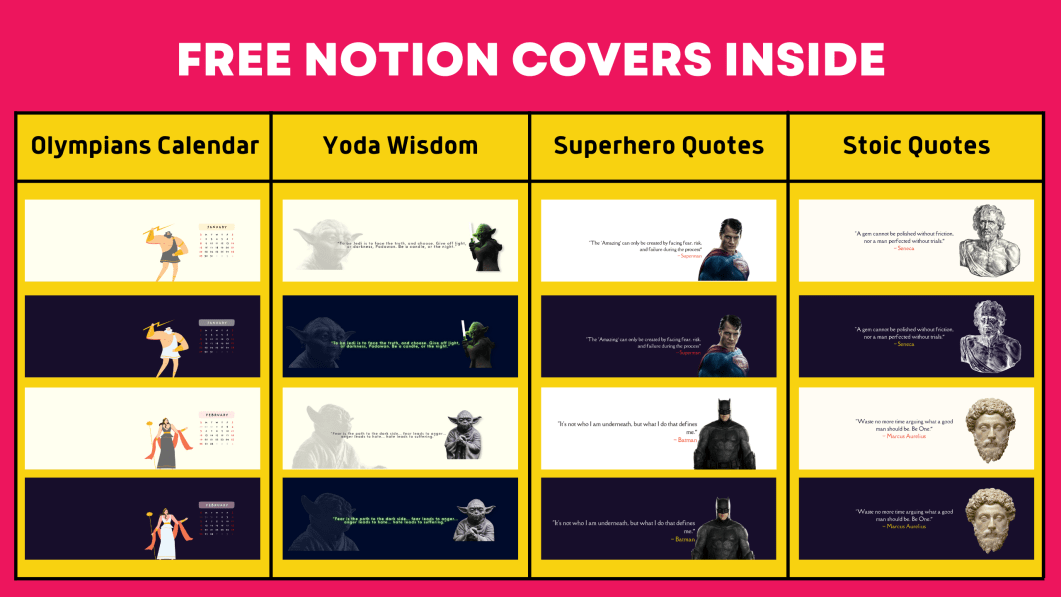 In this template, you get free Notion covers from the following packs:
📦 Olympians Calendar 2023 Notion Covers Pack
📦 Yoda Wisdom Notion Covers Pack
📦 Stoic Quotes Notion Covers Pack
📦 Superhero Notion Covers Pack
Notion

Workspaces 🪴

A collection of best templates by best makers, Coming Up next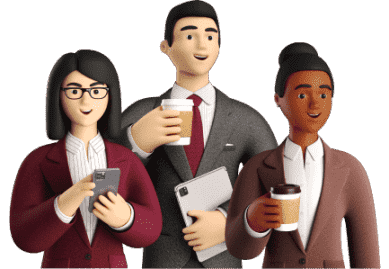 Be a Maker and start earning now
Have a knack for building useful or aesthetic Notion templates? Prototion is the perfect platform for generating revenue by selling templates. Learn more
Be a maker