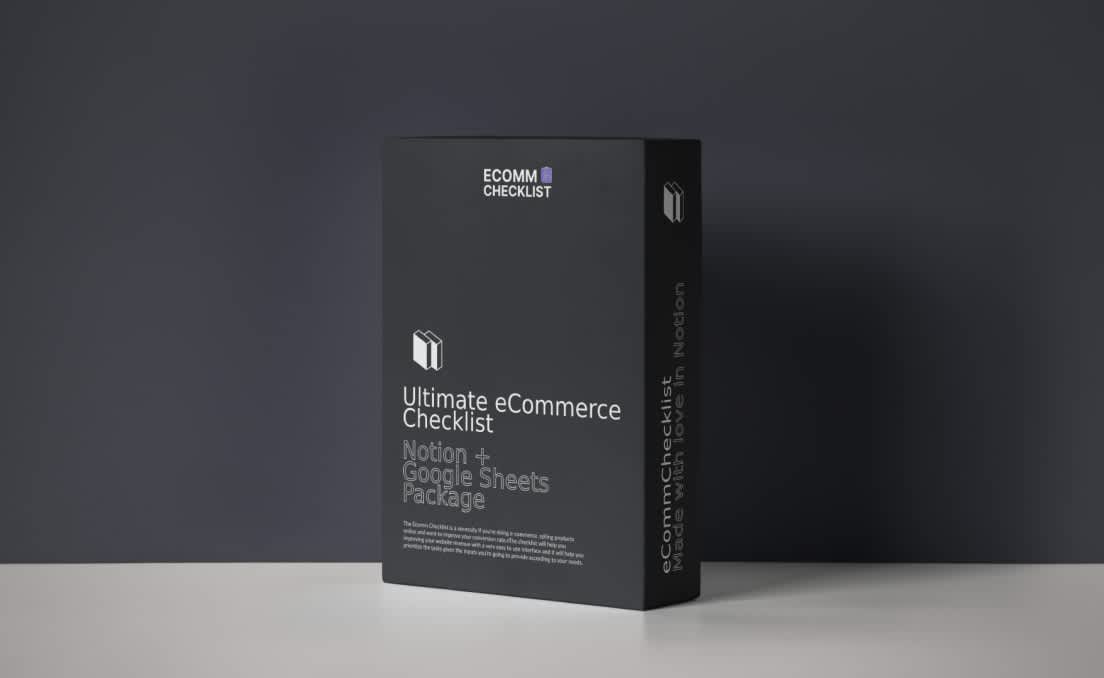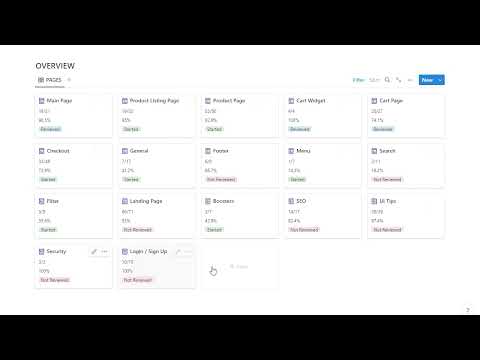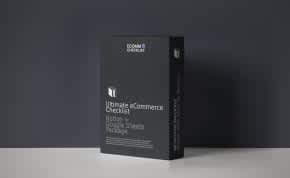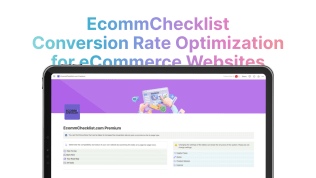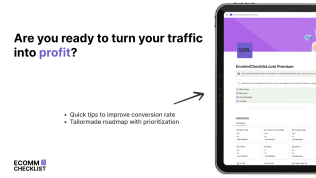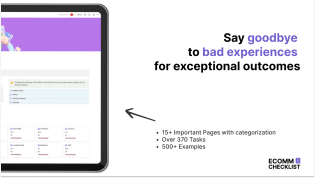 EcommChecklist
By
E-Commerce checklist helps improve your ecommerce website conversion and make your advertising campaigns profitable.
Rating:
Know more details about this template's features? Click here
Notion
Combo Marvels
Twice the Productivity Power With Template Bundles
Template Description
Why did I create this template?
We all know that traffic is the foundation of your e-commerce business. Without it, you can't have a successful store. Today, with the advent of social media, more and more people are looking for information about products on Facebook, Pinterest and Instagram rather than going to Google search results. However, even though traffic is important to increase your conversion rate and revenue, the main value of your store is not just the amount of visitors but how many of them become actual customers. You need to address this topic as a priority because that's where the money is made, but there are so many things happening on your website that it becomes complex to decide which one should be changed first. You need an e-commerce checklist template. This template will help you prioritize all the tasks and it will help you making informed decisions when choosing which part of your site needs improvement or optimization.
What's inside the template?
15+ Important Pages
Over 370 Tasks
500+ Examples
Priority Calculator
Well organized Notion system + Google Sheets list
Tailormade roadmap
E-commerce recommendations nowhere to be found
Quick tips for improving the task quality
Lifetime updates
How to use the template?
There are numbers of onboarding videos inside Notion, so don't worry, here is an example:
What are the benefits of the templates?
Establishes a data mindset for you and your team
Based on data and expertise, it makes prioritizing easier
Prepare a roadmap tailored to your needs
Maybe a promotion for you? :)
Notion

Workspaces 🪴

A collection of best templates by best makers, Coming Up next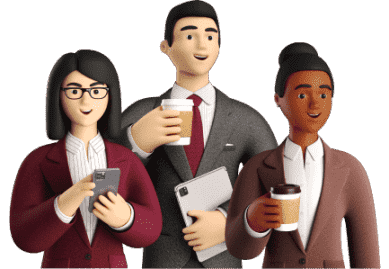 Be a Maker and start earning now
Have a knack for building useful or aesthetic Notion templates? Prototion is the perfect platform for generating revenue by selling templates. Learn more
Be a maker