Content Creators HUB Original Creamy
By
Content Creator's full package, for planning and managing your content. With Personal HUB added to it, and useful tips.
Rating:
Know more details about this template's features? Click here
Newest Temaples By Prototion ✨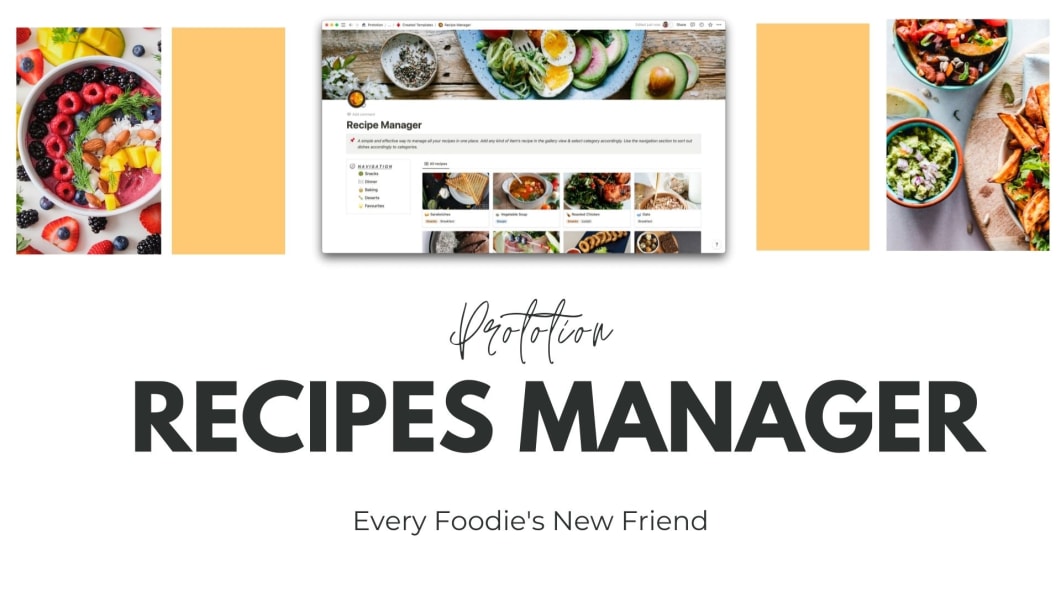 Recipe Manager
Never let different types of recipes be scattered over different platf
by Prototion Staff ❤️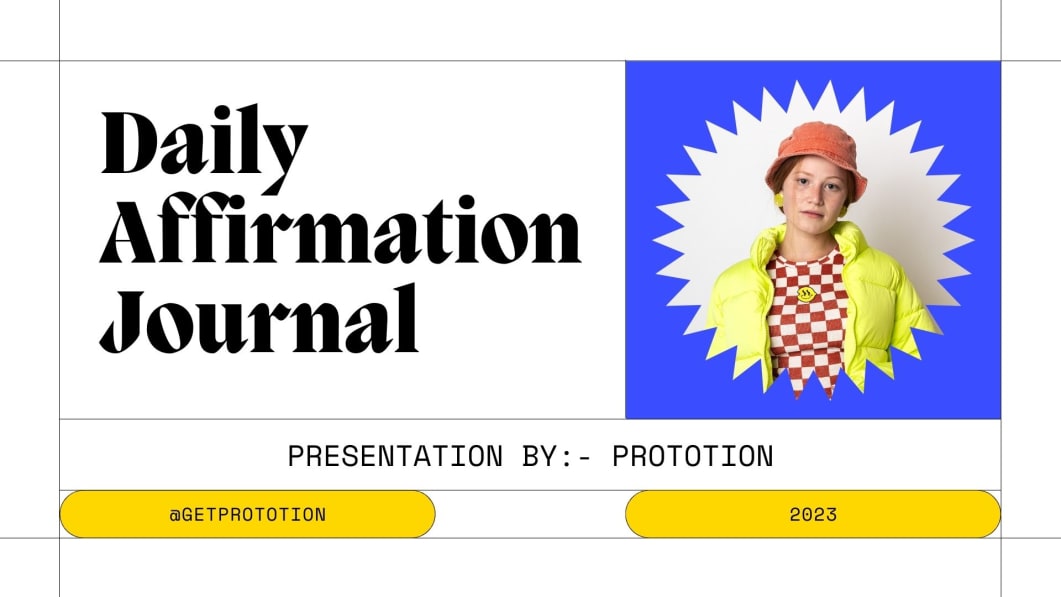 Affirmation Journal
Never let negative thoughts affect you, Reprogram your mind Using this
by Prototion Staff ❤️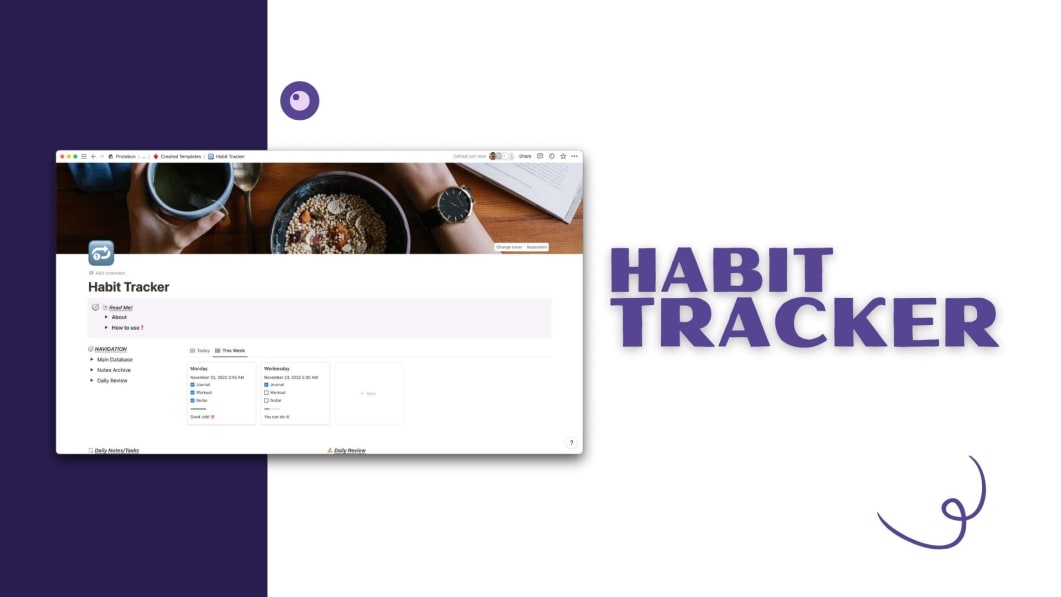 Habit Tracker
Tracking habits has never been so easy! Grab this Notion Template and
by Prototion Staff ❤️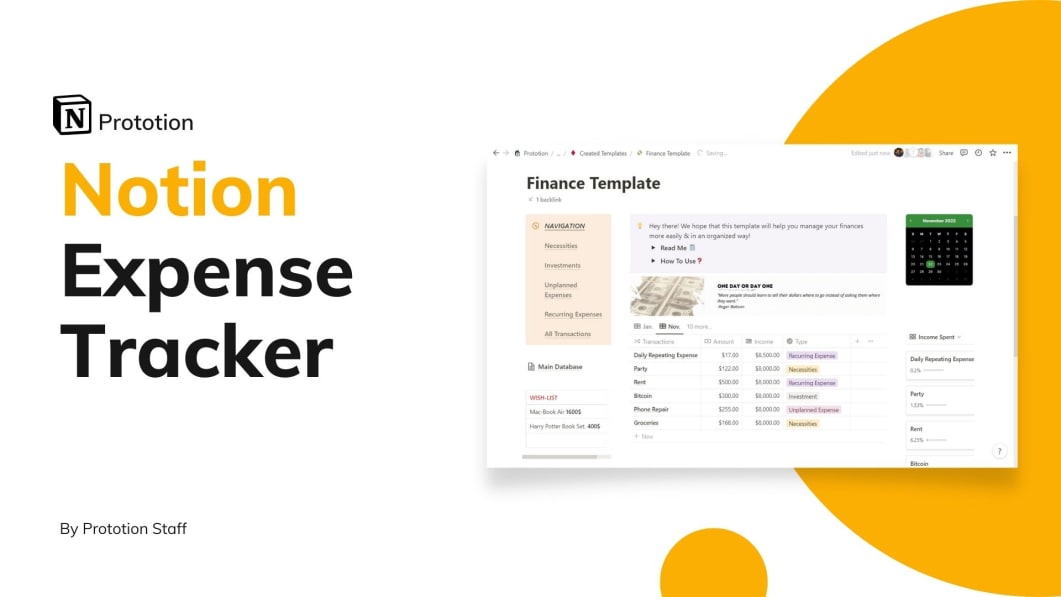 Expense Tracker
Mismanaged budgets are a thing of the past! Stop worrying, Start track
by Prototion Staff ❤️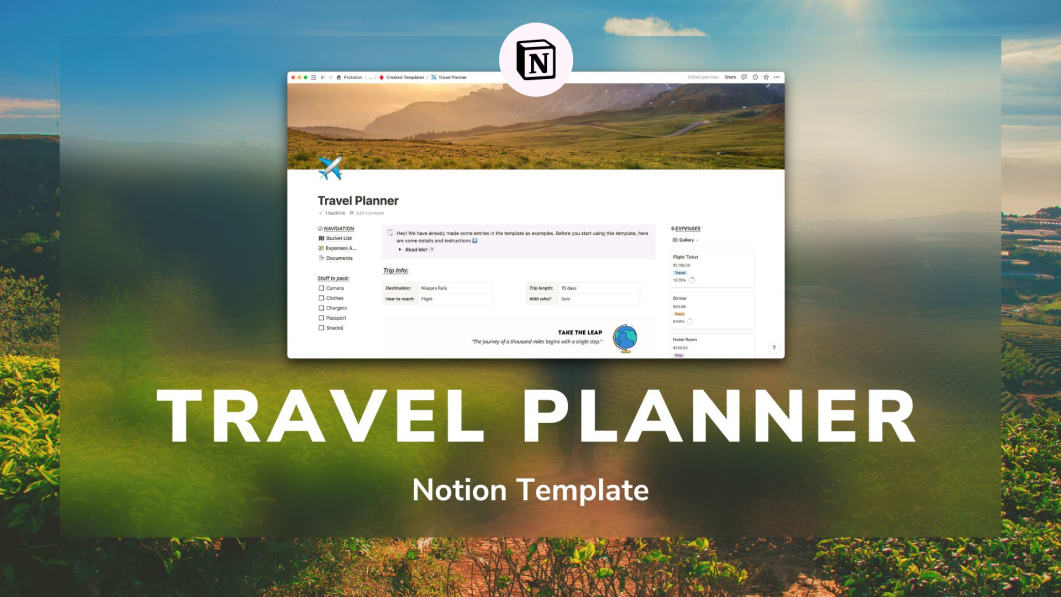 Travel Planner
Love to travel? Grab this Notion Template and become a Pro Travel plan
by Prototion Staff ❤️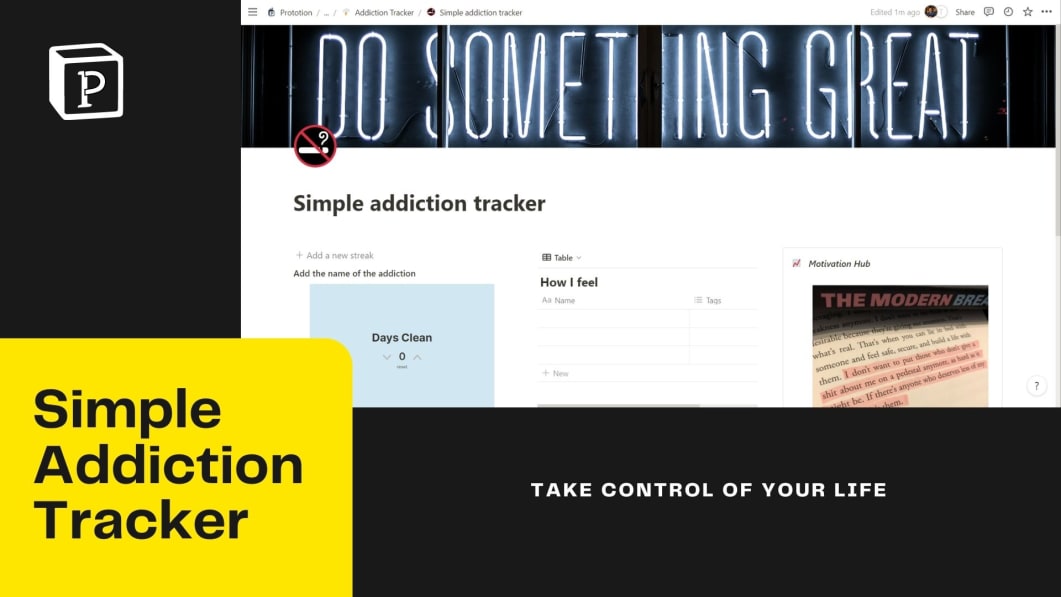 Addiction Tracker
Get rid of any kind of addictions & take a step ahead with this Notion
by Prototion Staff ❤️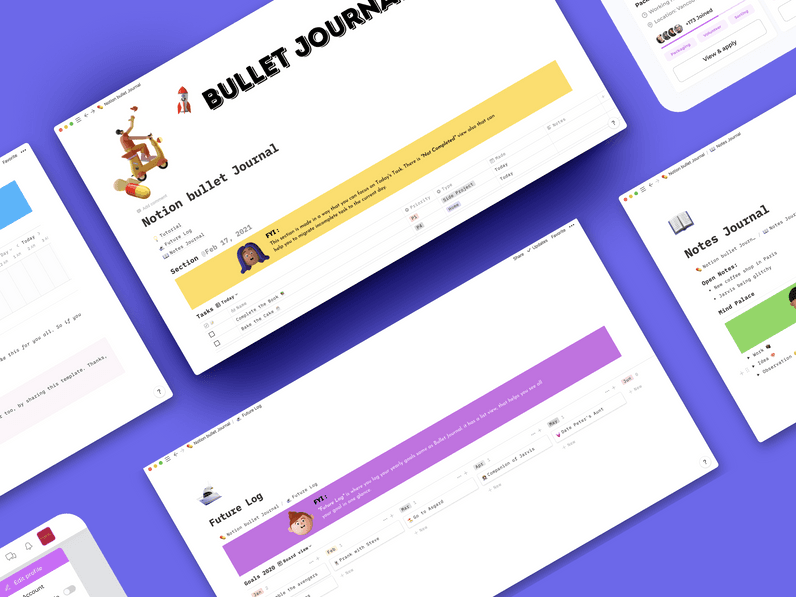 Notion Bullet Journal
A combination of bullet journal and Notion to bring you the best of bo
by Prototion Staff ❤️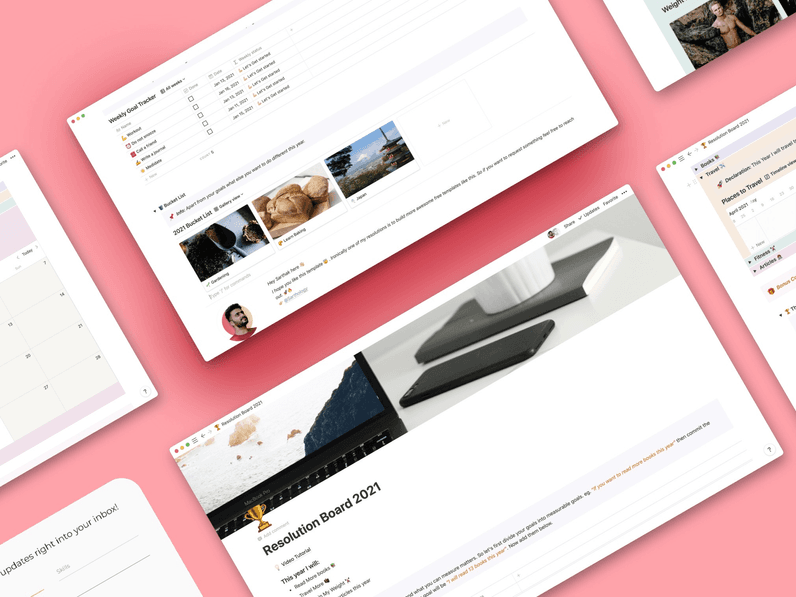 Resolution Board
Plan your New Year resolutions and achieve them with this one and only
by Prototion Staff ❤️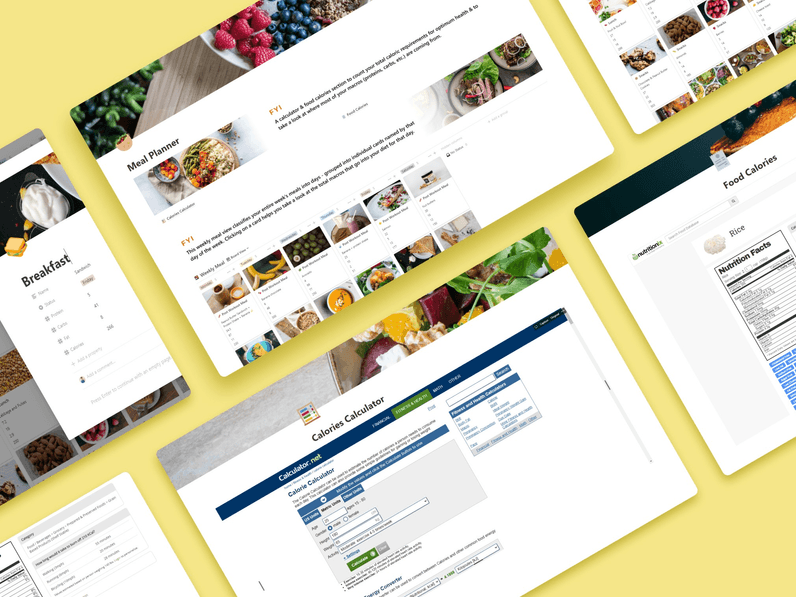 Meal Planner
Organise your weekly and daily meals with your meal planner
by Prototion Staff ❤️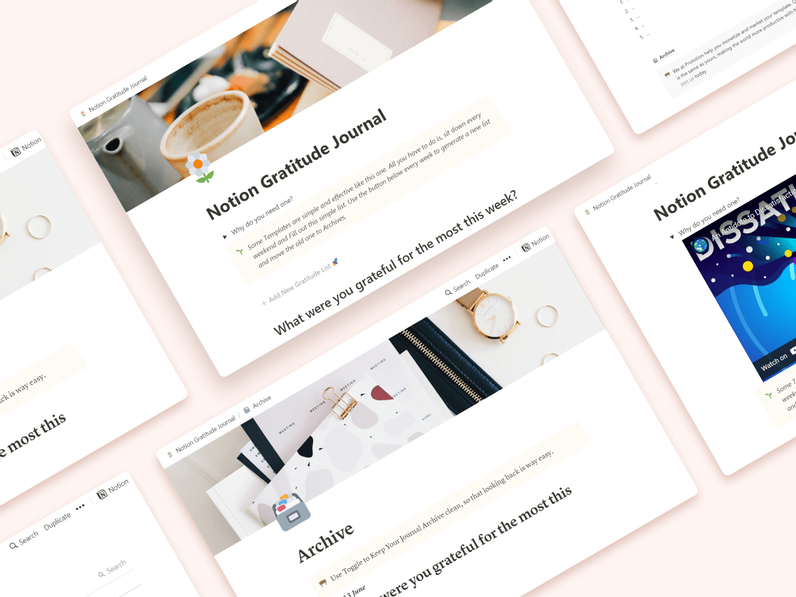 Notion Gratitude Journal
Prototion brings to you this amazing Gratitude Notion Template, that i
by Prototion Staff ❤️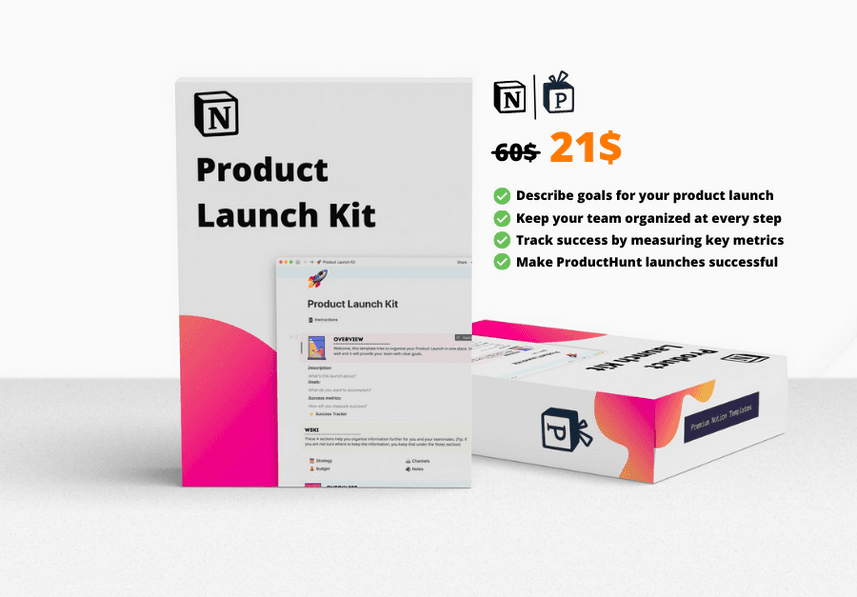 Product Launch Kit
Plan your product launch using this Notion Launch Kit to get more succ
by Prototion Staff ❤️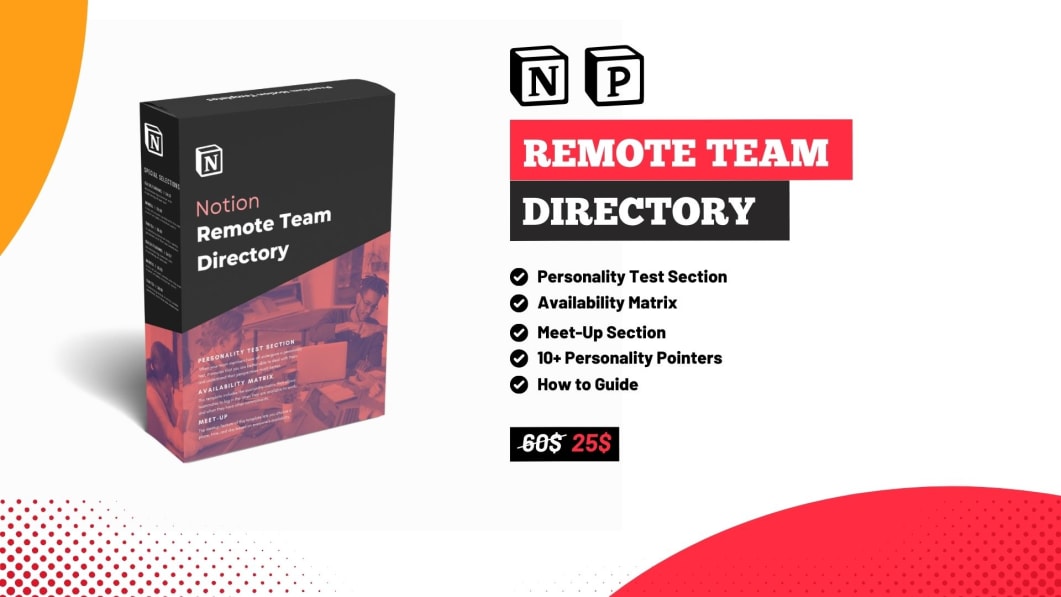 Remote Team Directory
A system to monitor & enhance the productivity of your team when worki
by Prototion Staff ❤️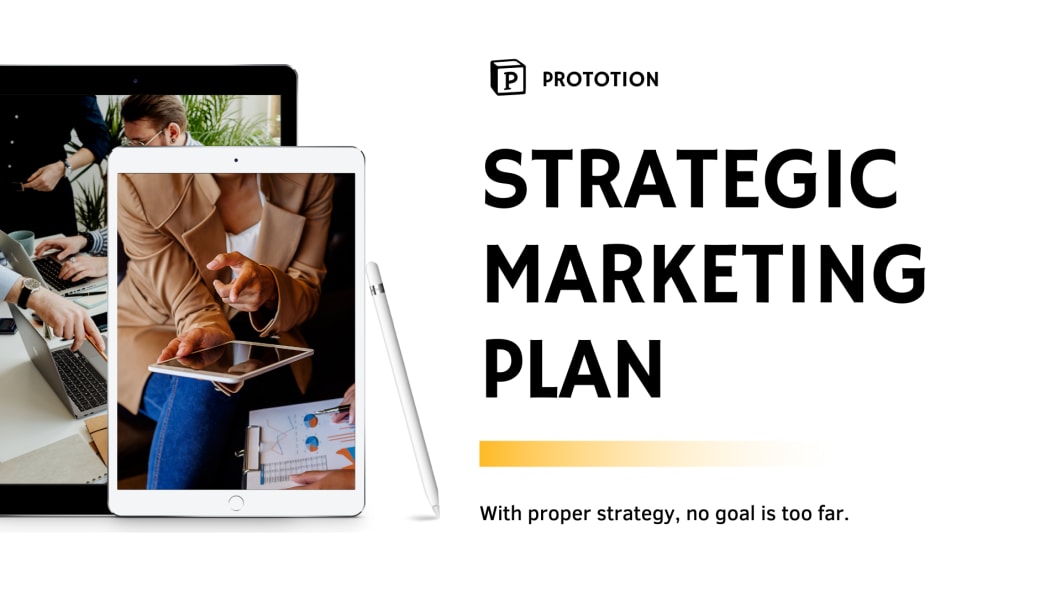 Strategic Marketing Plan
This Notion Template lays out all the basics that you need to get star
by Prototion Staff ❤️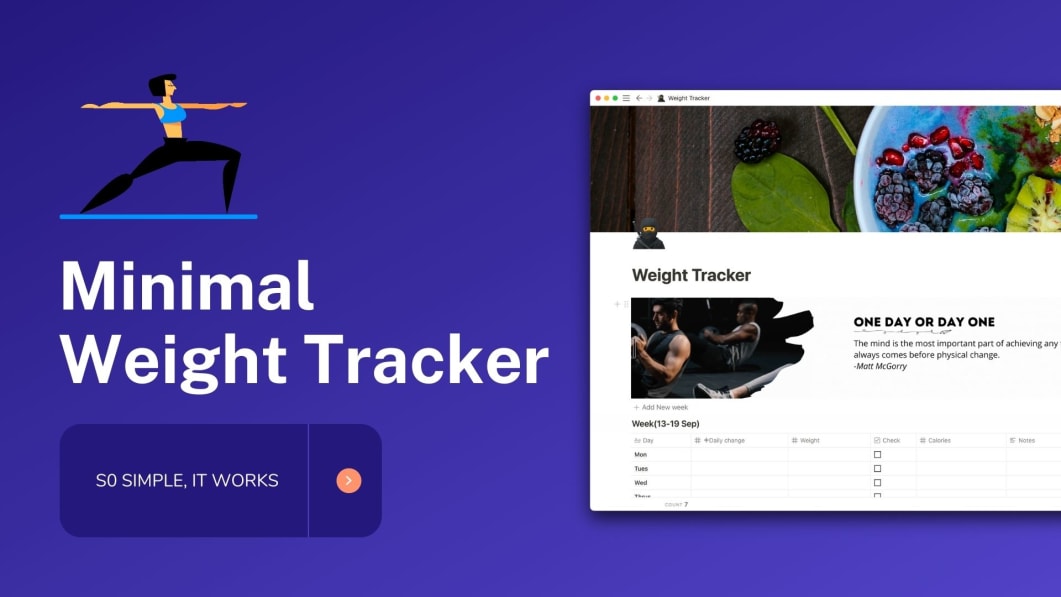 Weight Tracker
The weight tracker template will help you to record weight daily. Set
by Prototion Staff ❤️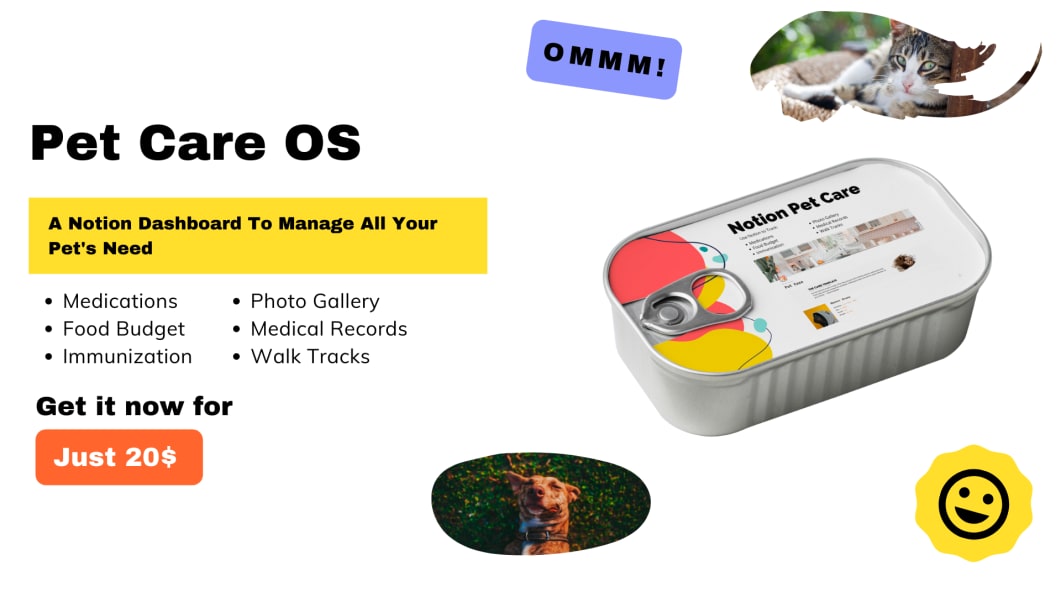 Pet Care OS
This Notion template will help you to maintain a proper schedule of yo
by Prototion Staff ❤️
🔥 Black Friday sale is live

Extra Savings with Bundles 🔥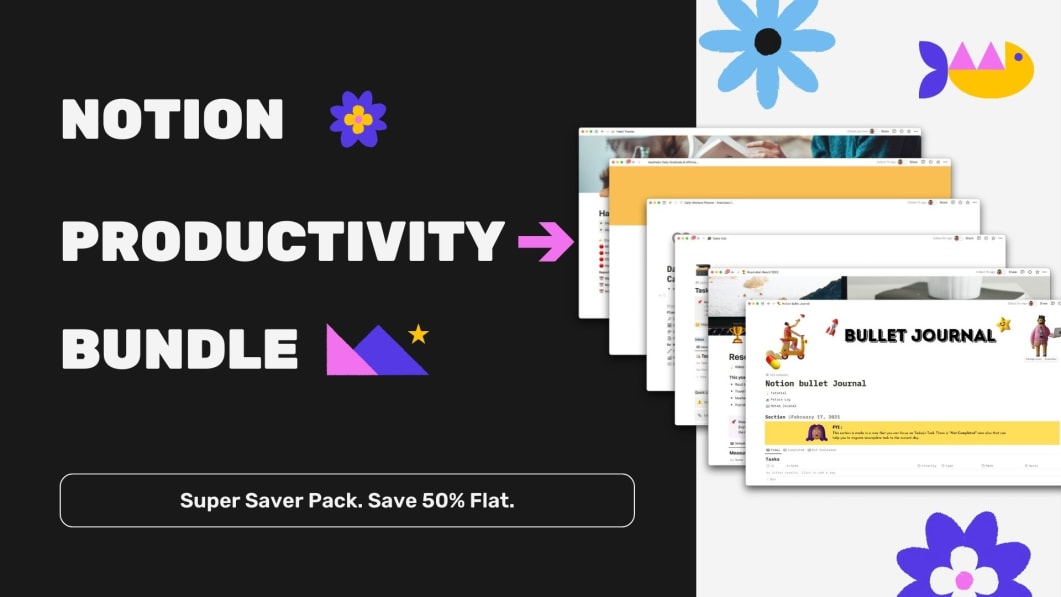 New Productivity Bundle
We have handpicked the perfect selection of Notion Templates to help y
by Prototion ❤️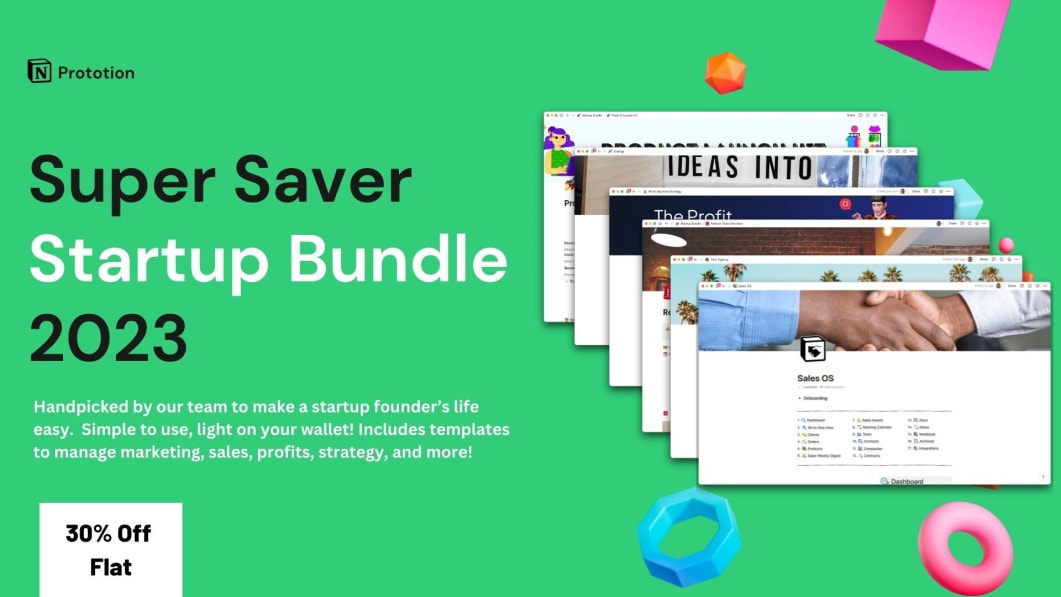 New Start-Up Bundle
We have handpicked the perfect selection of templates for people who o
by Prototion ❤️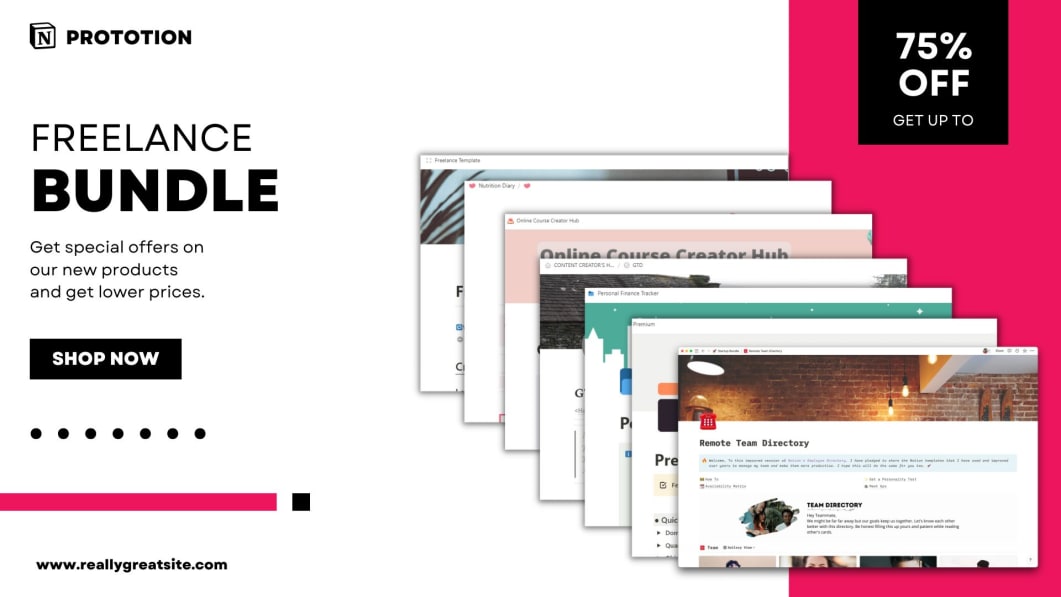 New Freelance Bundle
This bundle is for all the Freelancers who want to be more organized,
by Prototion ❤️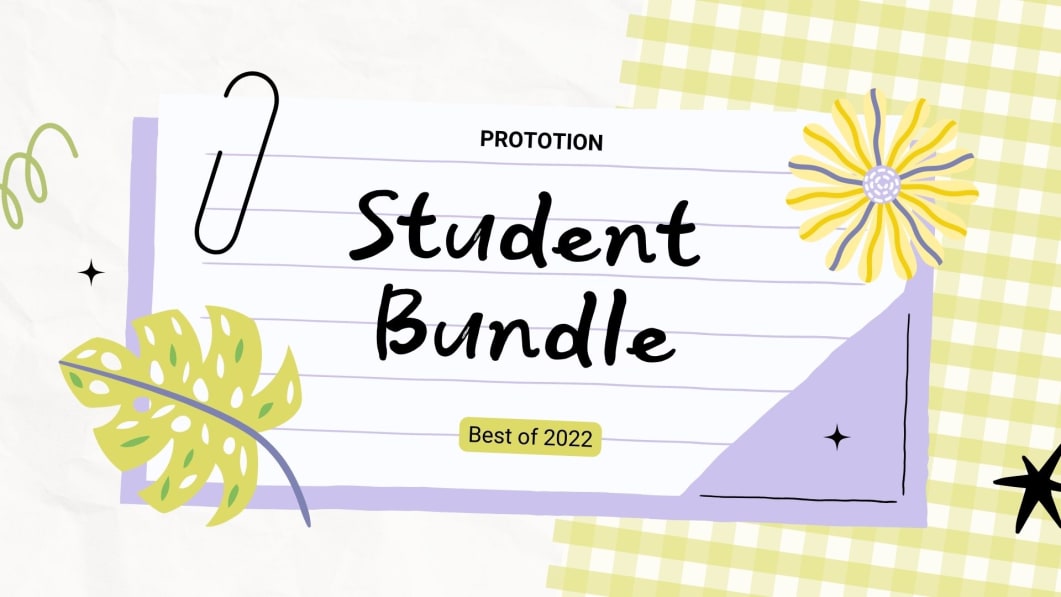 New Student Bundle
This bundle has the perfect selection of Templates for all the student
by Prototion ❤️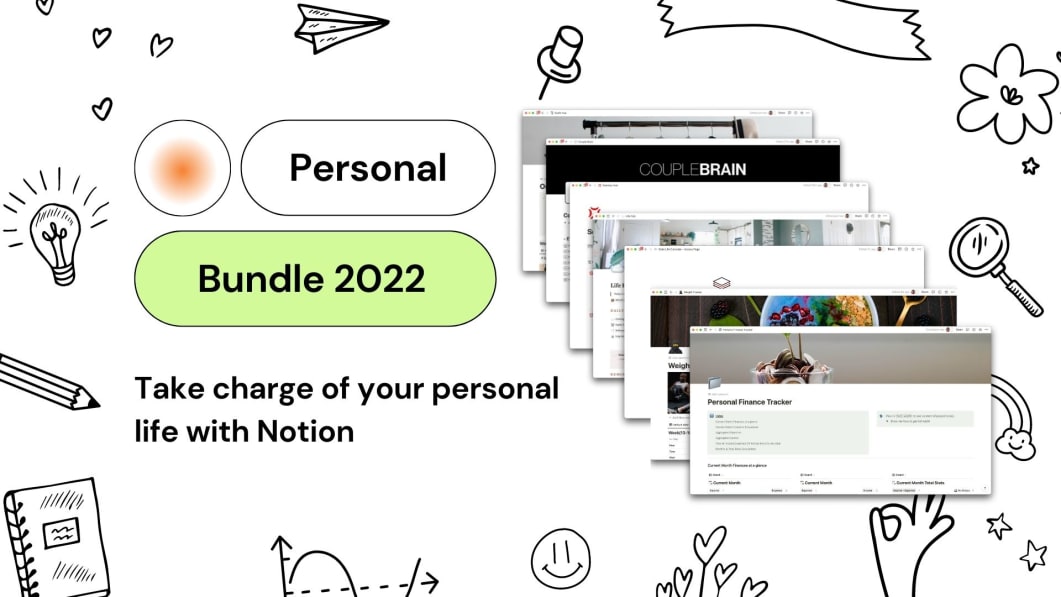 New Personal Bundle
From planning outfits for the whole week to managing finances, We have
by Prototion ❤️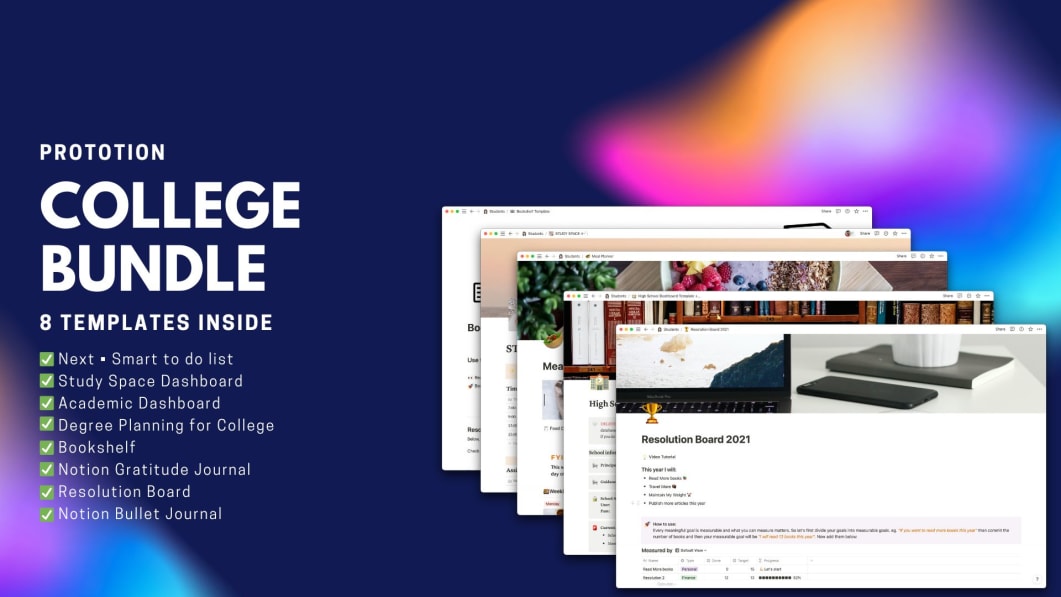 College Bundle
Optimise your college journey, with planning, book management, and lec
by Prototion ❤️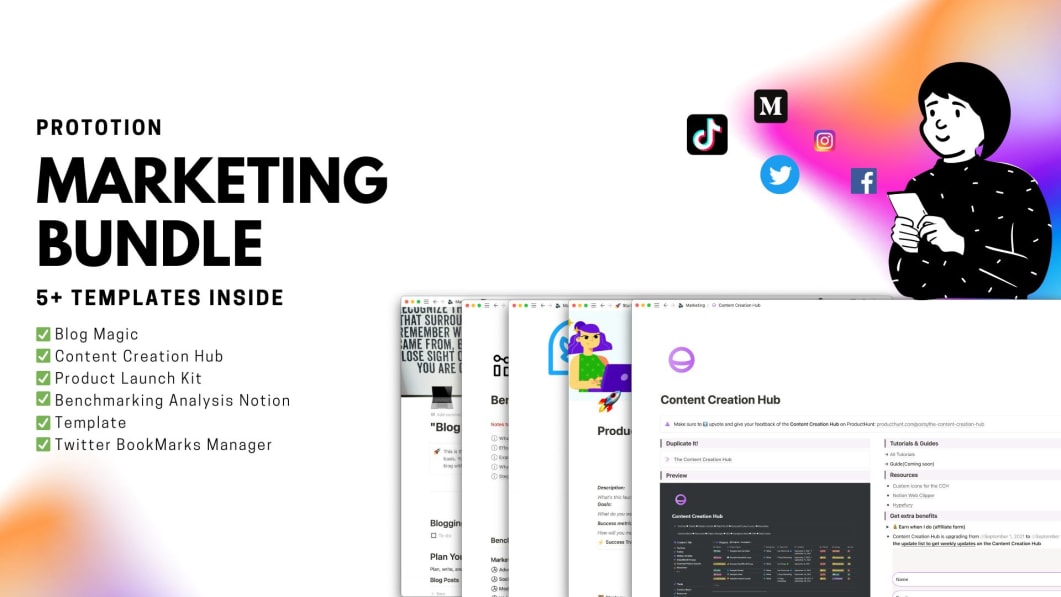 Marketing Bundle
A solid marketing campaign requires a lot of planning, team, data anal
by Prototion ❤️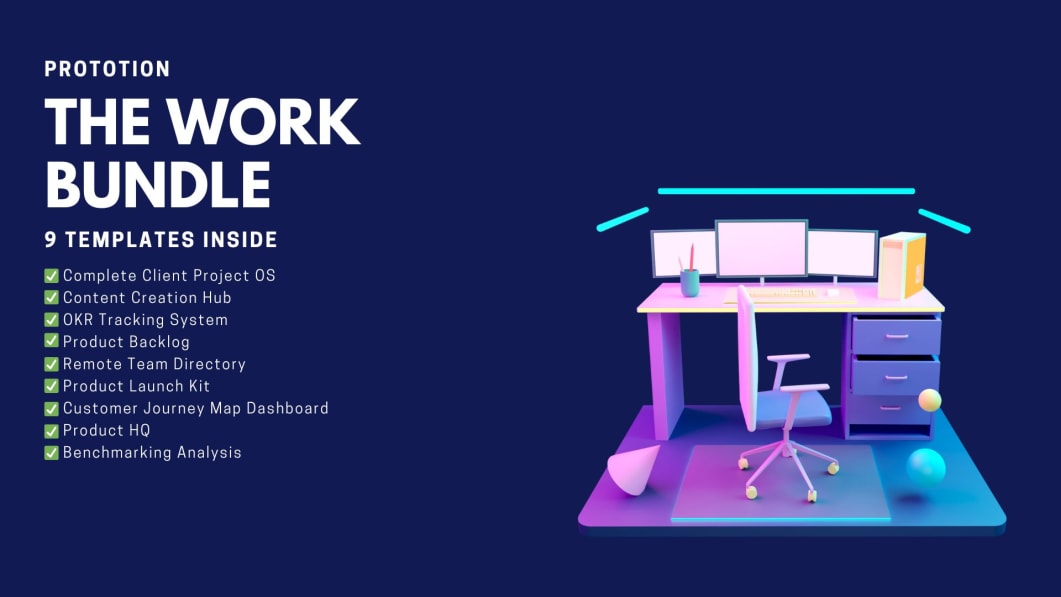 Work Bundle
This Work Bundle is an asset for all the working individuals who want
by Prototion ❤️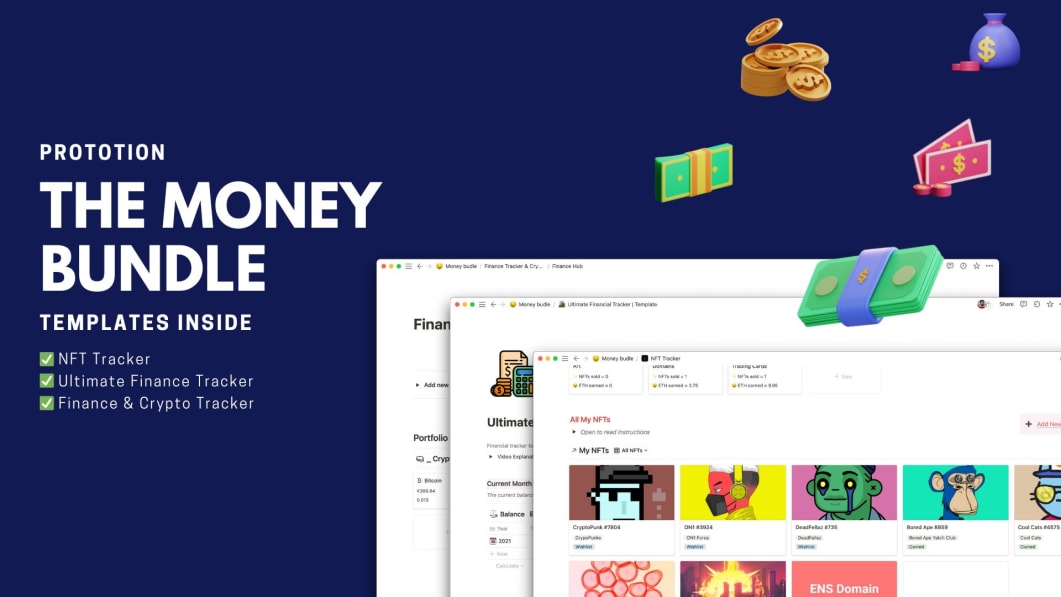 Money Bundle
This Money bundle is bound to make all your budget problems disappear.
by Prototion ❤️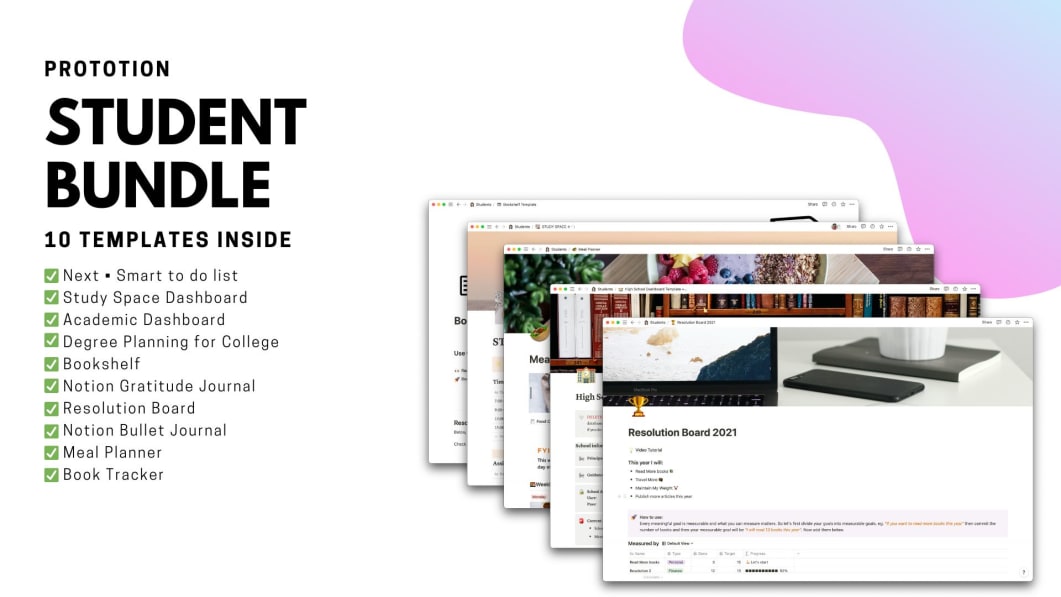 Student Bundle
Get ultra high grades while maintaining a fun social life with this No
by Prototion ❤️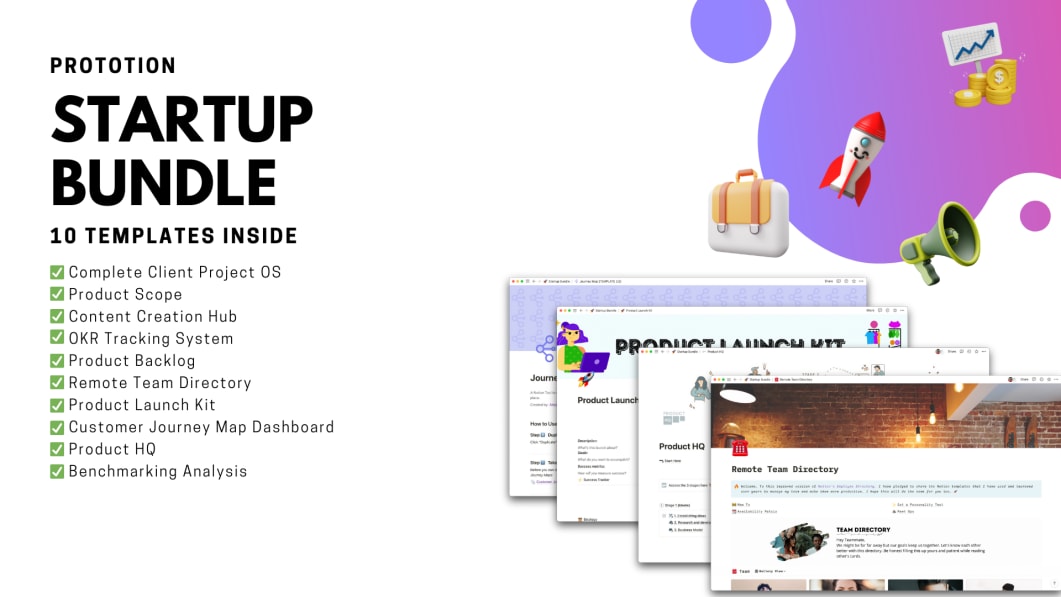 Startup Bundle
This bundle comprises all the tools necessary to make the best startup
by Prototion ❤️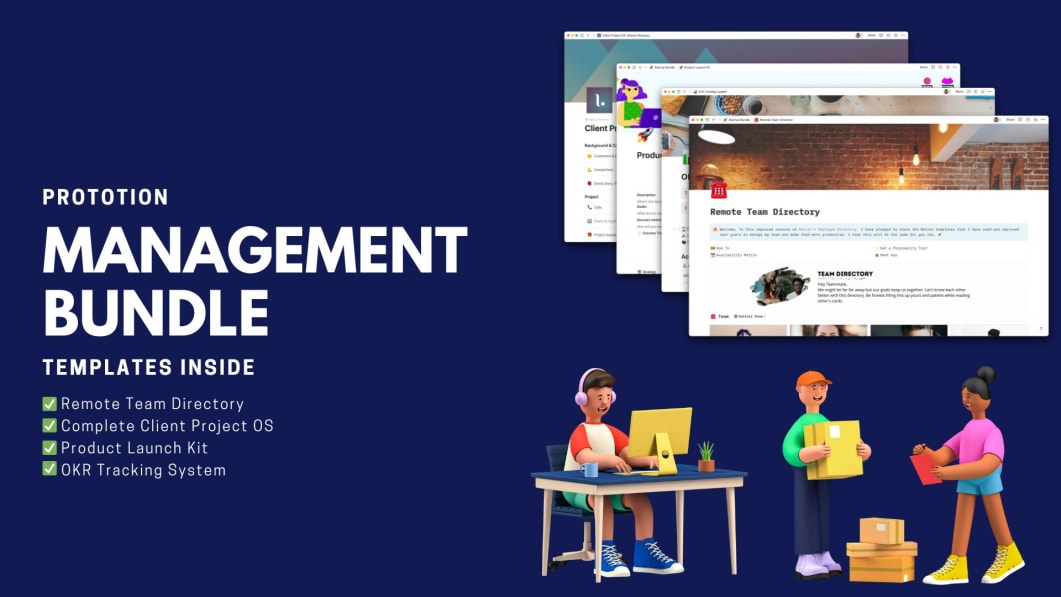 Management Bundle
Say bye to all your management woes with this all in one notion templa
by Prototion ❤️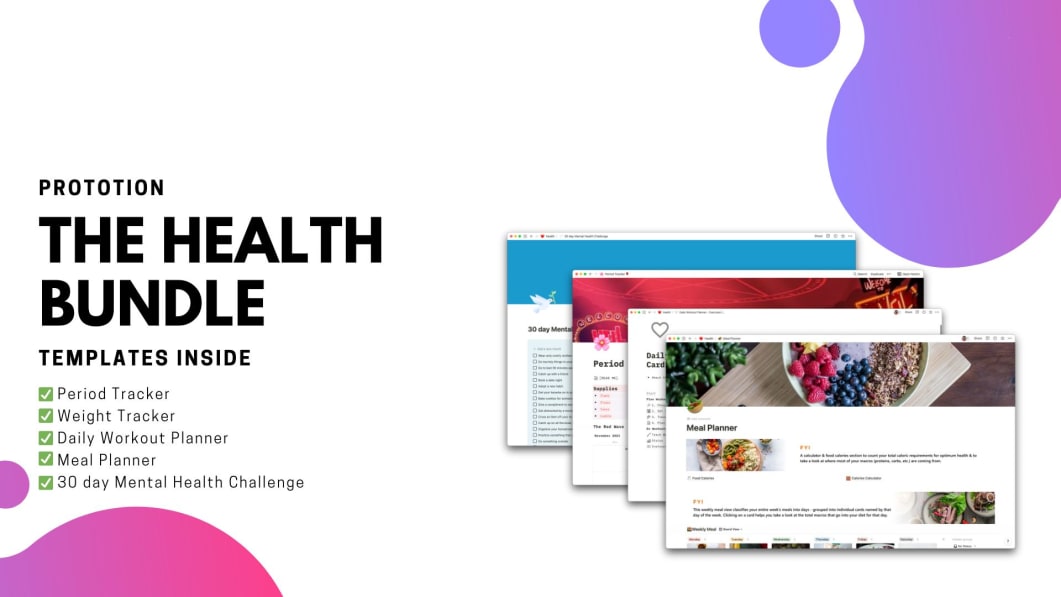 Health Bundle
The Notion Health Bundle includes your meal, excercise, mental and phy
by Prototion ❤️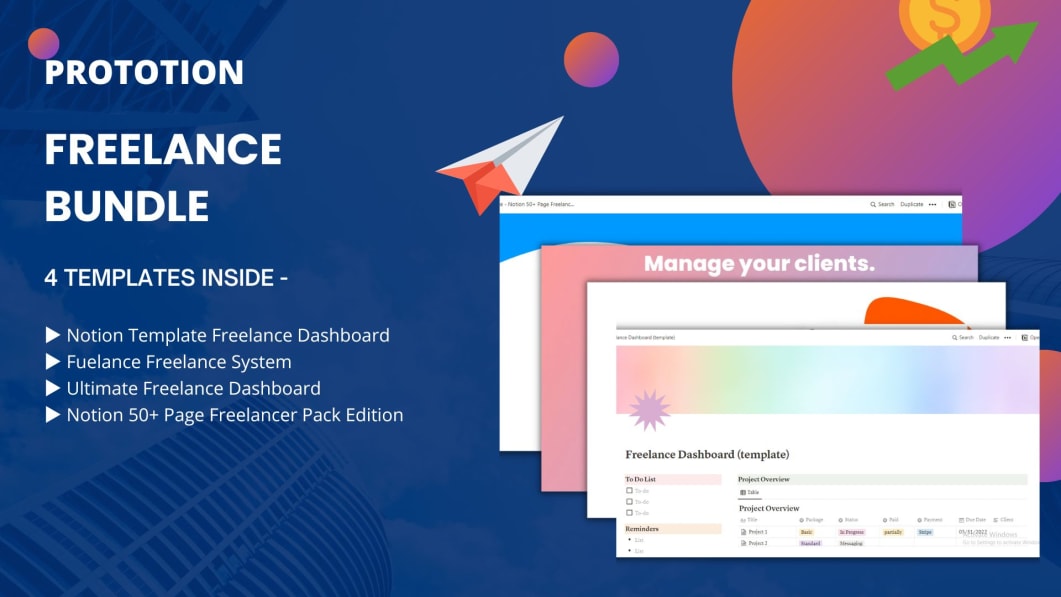 Freelancer Bundle
This bundle comprises all the tools necessary to make Freelancing easy
by Prototion ❤️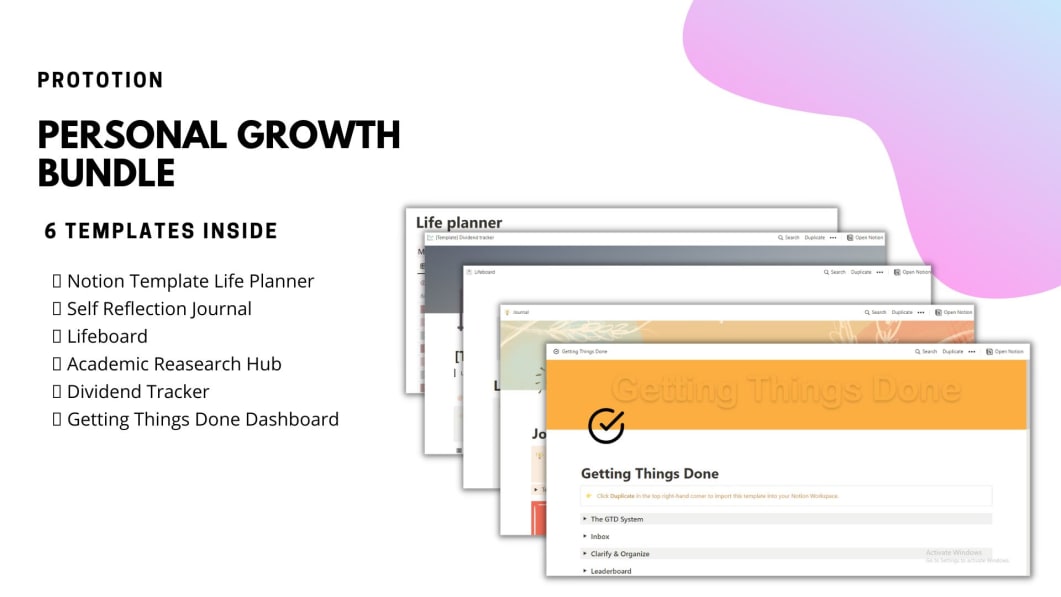 Personal Growth Bundle
This bundle contains all the tools to make you understand & push yours
by Prototion ❤️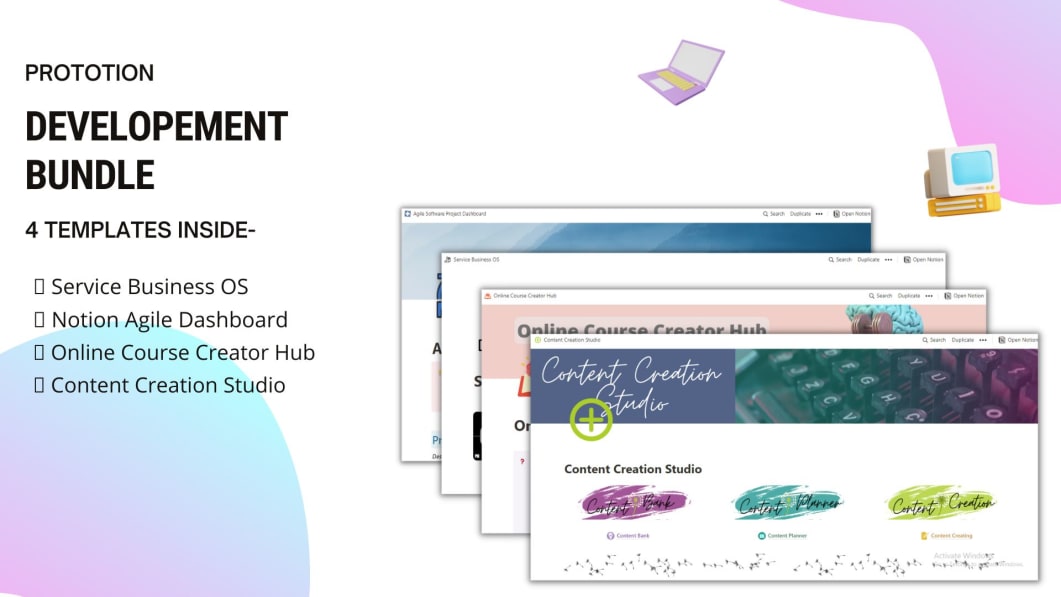 Development Bundle
This Development Bundle is an asset for all teams & individuals who wa
by Prototion ❤️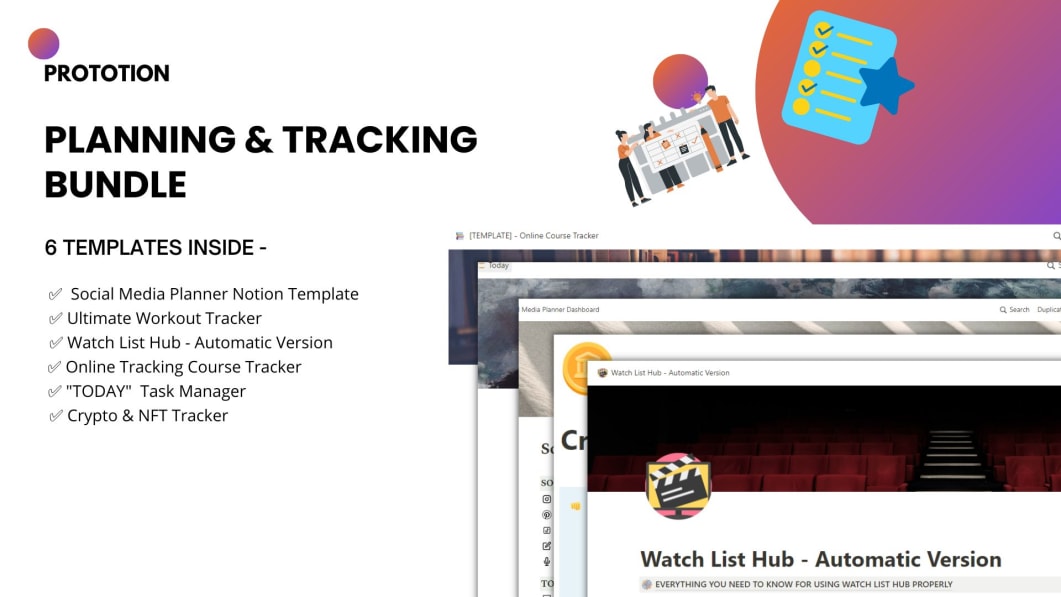 Planning & Tracking Bundle
Panning & Tracking events/things are one of the most difficult tasks b
by Prototion ❤️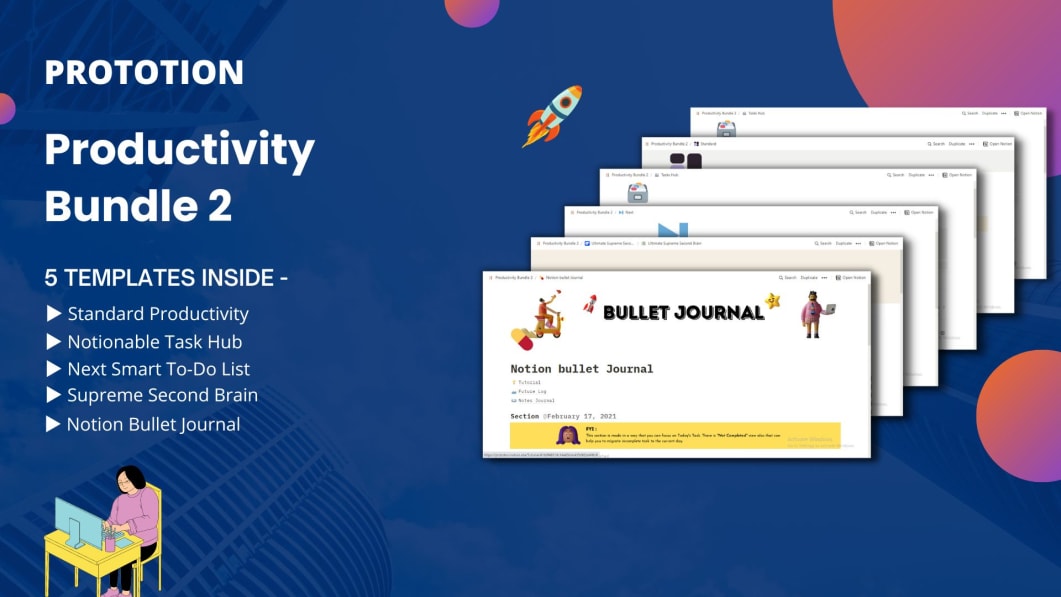 Productivity Bundle 2
This bundle has all the templates which will make you able to do thing
by Prototion ❤️
Template Description
Why did I create this template?
To create an advanced tool for content creators, to manage and plan the content, B-Roll, and A-Roll cuts with an idea library to keep your ideas. With pre-made templates to guide newcomers in this niche.
What's inside the template?
Content Buddy
Planning your content in 2 ways, Video/Blog quarry or ass Project Stage Video/Blog
With Idea library and Notes to each new project
Goals for 3 different periods and other databases views, such as To-Do calendars or Projects Calendar
With separate tasks database (also recurring) to this database
Added pre-made templates with helpful guides to help you check or even improve your content
Advanced Workout session and Tasks recurring system, pick the days you want to recur the tasks or session (example: Monday, Wednesday), and everything will be set.
Home page - Place for pick peek of every casually used database
GTD page - Getting things done - Recurring and casual (date) tasks with Personal, Work related, or Family projects
Goals page - Weekly, Monthly, and Yearly goals with a bucket list. And pre-prepared templates
Finance page - Advanced system of tracking your finances, income, the expense for each monthly budget, cash flow, savings account, and if you're saving for some item or reconstruction.
Health&Fitness page- complex system, Workout Plans and Recurring Workout session with detailed Movements library with each body part. And meal prep including nutrition counter on daily and weekly basis with your Groceries
Habit Tracker page - Simple Weekly-based habit tracker with pre-made template
Journal page - Complex Journal entries with pre-written questions and sentences - Daily, weekly, monthly, quarterly, yearly, and even goal summaries and even Blue sky thinking for your Curious self
Event&Library page - For planning your events with notes, and rating movies and books with your friends for movie nights or book-reading groups
Gardening Page - Really detailed gardening journal for beginners as well as advanced gardeners
Database page - Because there're many pages, I've added a place where you can access them all.
New Tasks button - Quickly add your new tasks
How to use the template?
There is a Guide inside the template, but for those who use Notion, it's pretty self-explanatory. I would advice learn the more advanced coded databases.
What are the benefits of the template?
Helpful guides for new content creators, and even the pro creators
For videos & Blogs
Advanced systems
Recurring tasks (even on specific days in the week)
First and foremost it's all in one template where you have everything a person needs.
Fully customizable template

Other great benefits:
Saving your time
Having a track of almost everything
Having daily progress when you're reaching your goals
Databases to remind you of your daily and weekly or monthly tasks and ongoing projects.
Be a Maker and start earning now
Have a knack for building useful or aesthetic Notion templates? Prototion is the perfect platform for generating revenue by selling templates. Learn more
Be a maker