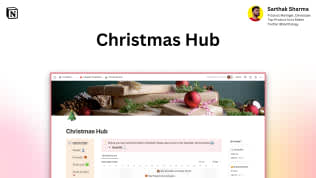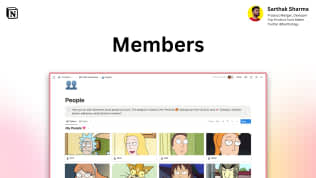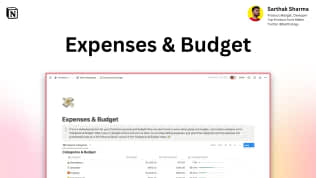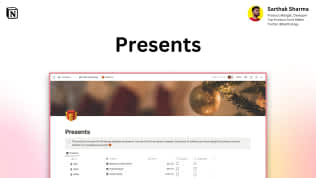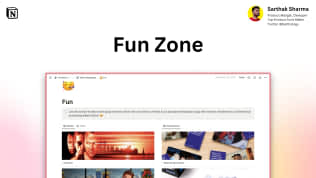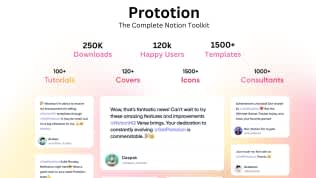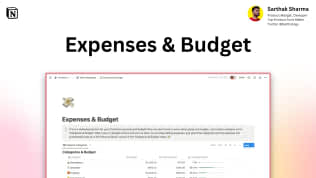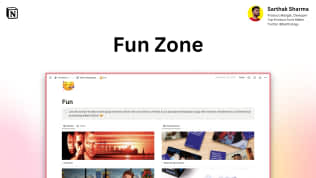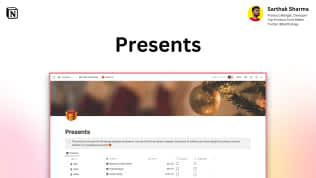 Christmas Hub
By
Planning for Christmas has never been easier. Even Santa was impressed by our Christmas hub!
Rating:
Know more details about this template's features? Click here
Notion
Combo Marvels
Twice the Productivity Power With Template Bundles
Template Description
Christmas Hub
Stressed about Christmas celebration? No need to worry anymore!
This X-mas planner will help you organize and carry out tasks with maximum efficiency! Now you can enjoy all you want without having to worry about every little detail regarding your Christmas dinner or your vacation. Planning in advance can save you a lot of trouble and even help you prepare for unexpected situations. From a simple To-Do list to a whole Travel-Planner, this template has all that you will need to plan your Christmas from A to Z!
People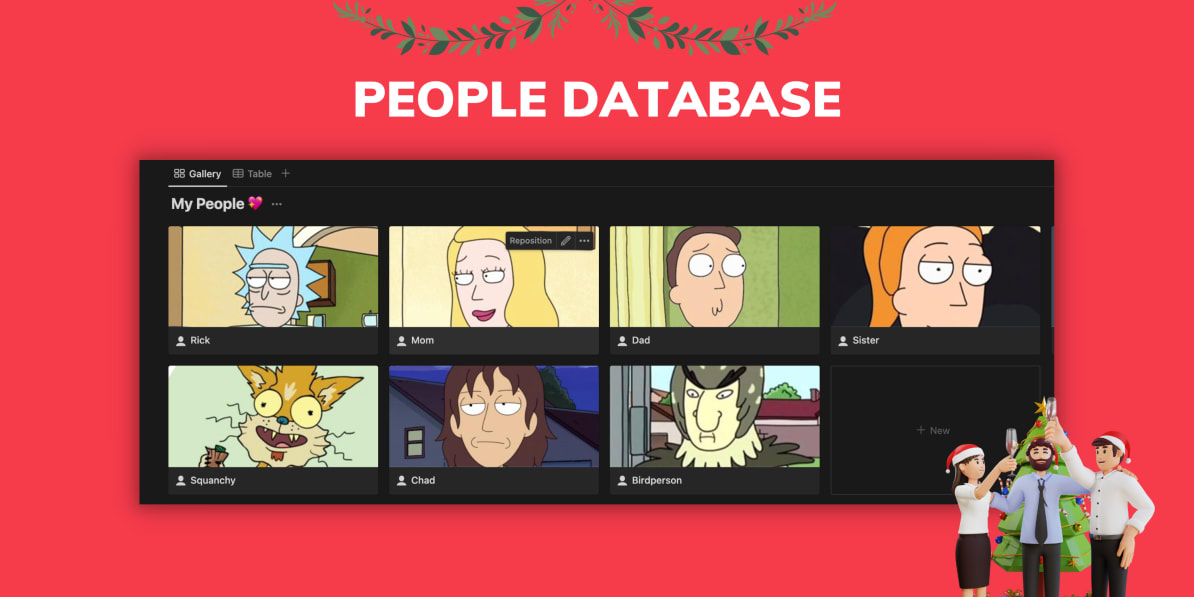 In this section, you can keep important information about people close to you like your friends, cousins, relatives, and colleagues! You can add their phone numbers, emails, addresses, and more. This database is linked with the 'Presents' Database and the 'Cards to send' database. So the information you add here will be linked to those databases as well.
To-Do List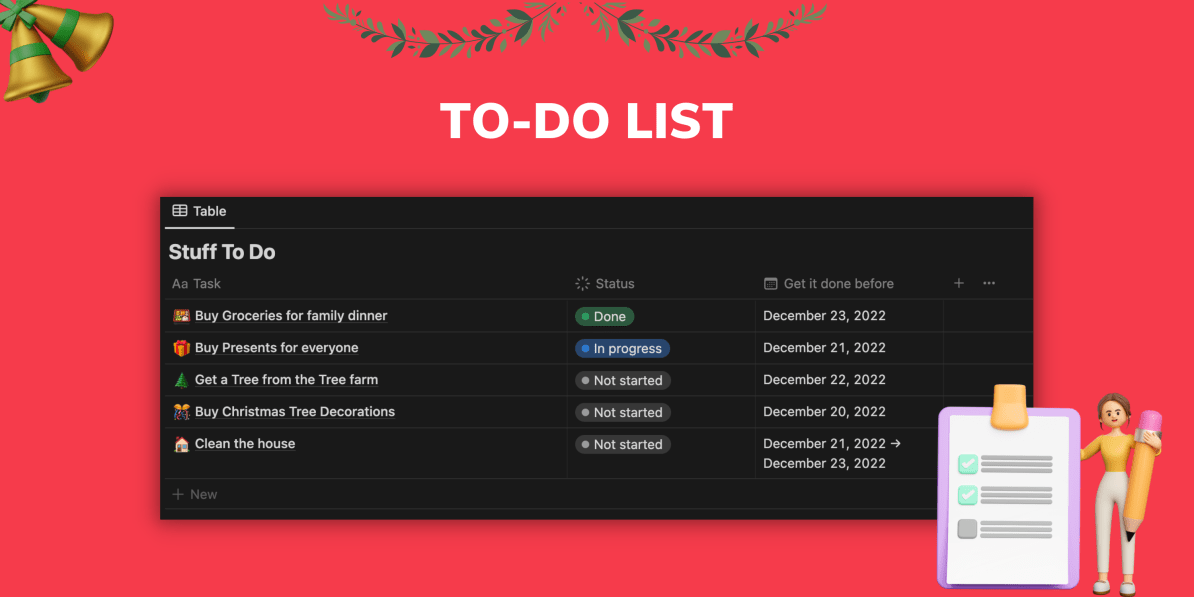 We know how messy and confusing it can get around this time of the year with all the shopping, cleaning and tons of other things to do. And it's easy to get lost in there but you don't have to worry about that anymore! Use this section to plan tasks in advance. This will save you time and allow you to stay organised.
Presents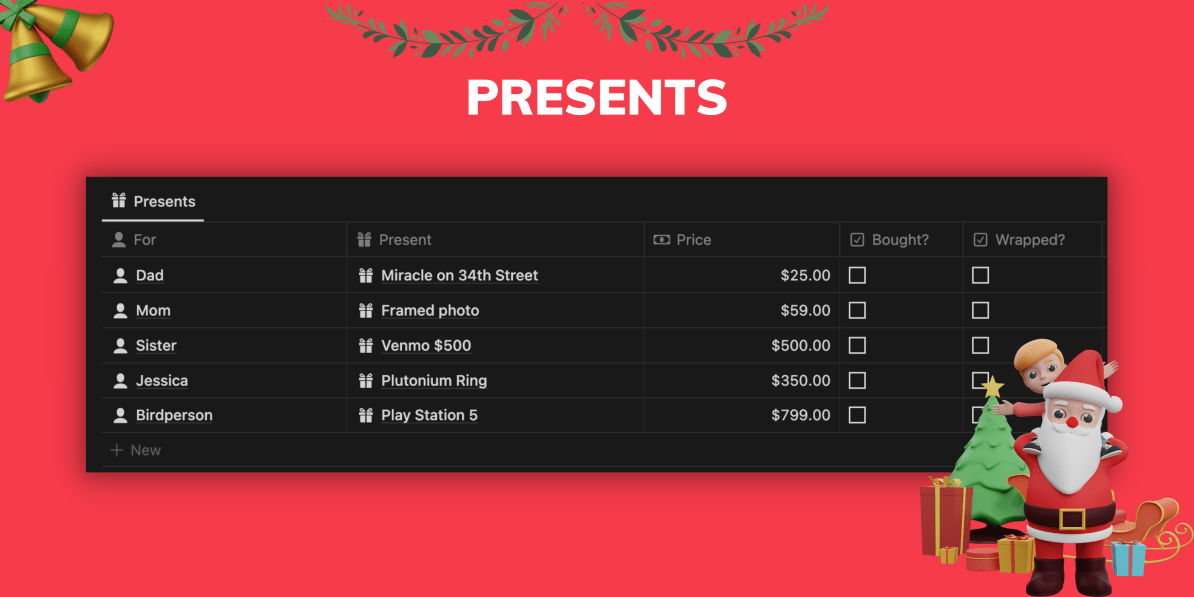 Buying presents is one of the most attention demanding tasks of Christmas. You may end up missing a Present or two from the list. That's where this section will help you! Keep track of all the presents that you have to get for your loved ones! From buying to wrapping, you can track the status of each Present separately.
Cards to send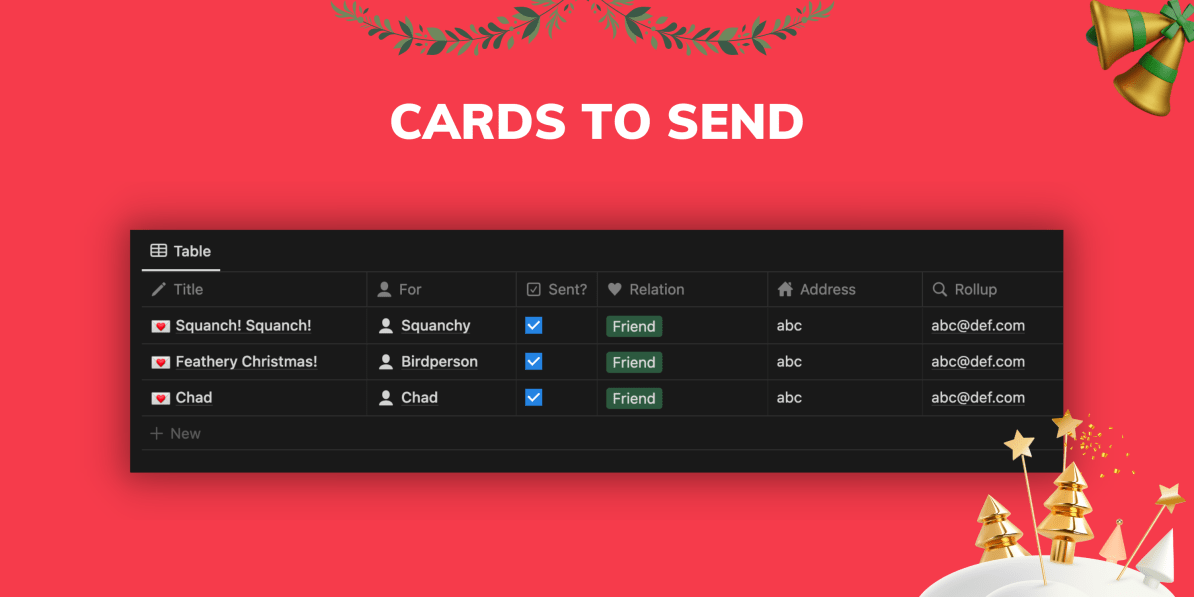 This section is a simple list of people whom you want to send Christmas cards to. This database is linked with the 'People' database so once you select whom you want to sent the card to, it will automatically fetch the address from the 'People' database. You can also track the status of the card, whether you have sent it or not and whether it has reached the person or not.
Invitations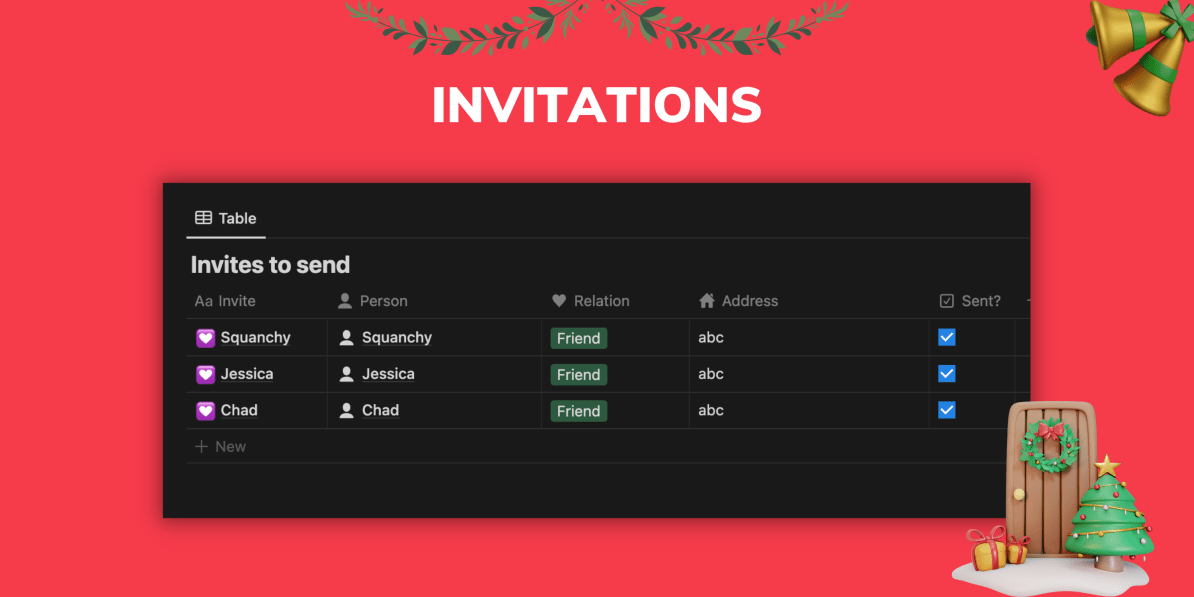 Forgot to send your friend an invite to your party amidst all the Christmas preparations? Not anymore! This section will allow you to manage invites significantly easier! Just add the person you want to the invite to, the address and email will be automatically filled from the 'Person' database.
Entertainment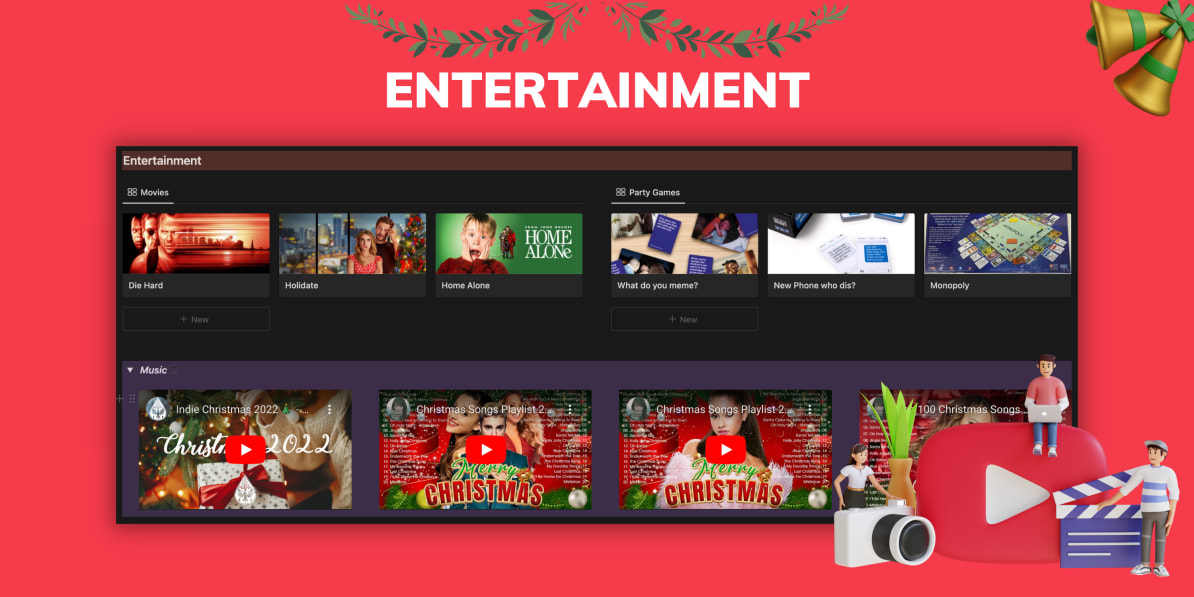 We all know very well that Christmas is incomplete without Movies and fun party games! Use this section to decide which movies you will watch with your family/friends and which card/board games you will enjoy your Christmas with. You can also add Christmas Playlists and songs in the Music toggle.
Expenses & Budget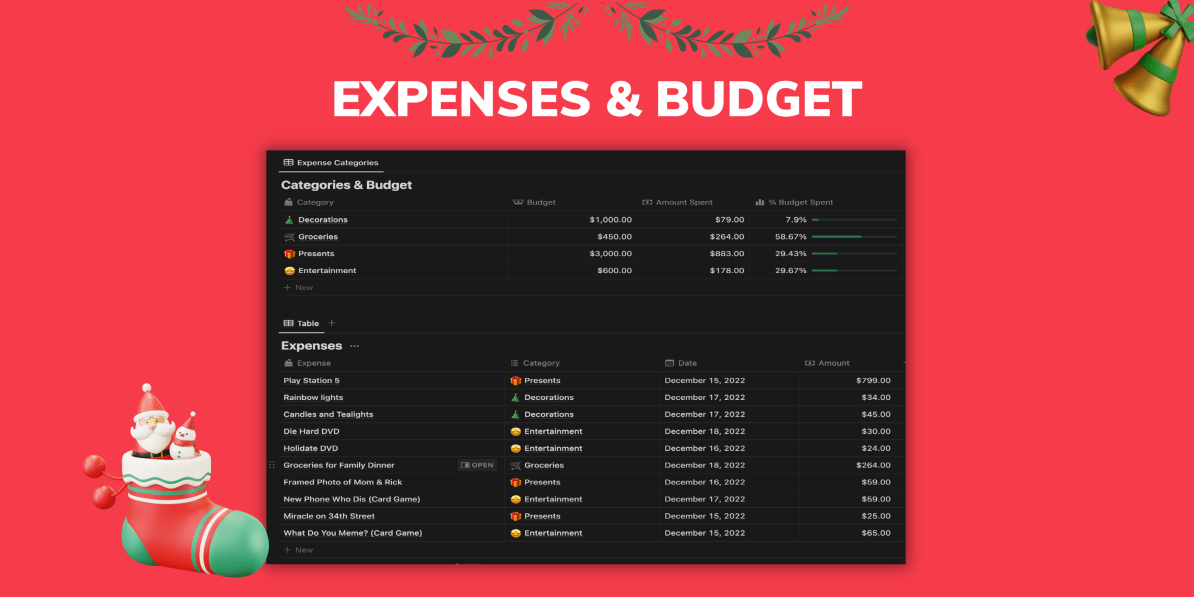 Staying under budget is easier said than done, especially during the festive season. That's why we decided to include this simple yet effective system to track your expenses and keep your spending under the budget. Define basic categories in the 'Categories & Budget' database, allocate a budget to each category and you are good to go! The 'Budget' section on the homepage will show you how much % of the budget (from each category) have you spent.
Vacation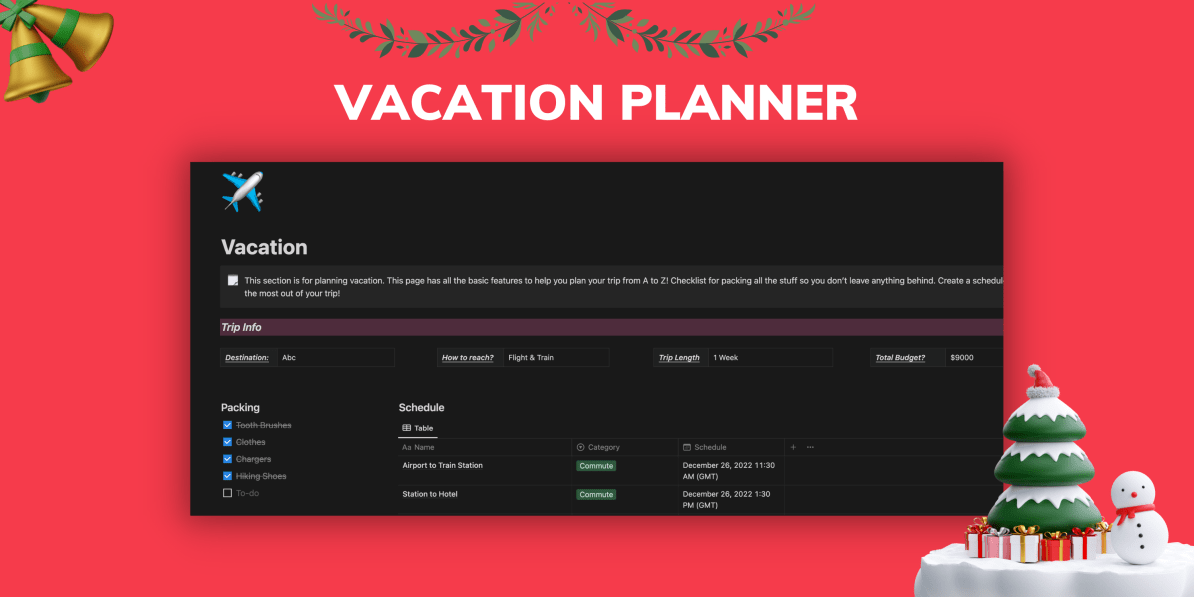 This simple yet effective Vacation Planner has all that you need to plan your Trip from A-Z! A checklist to track all the things that you need to pack, an expense log for the trip and a schedule database to plan your trip in greater detail! This will allow you to have more fun while worrying less.
Shopping List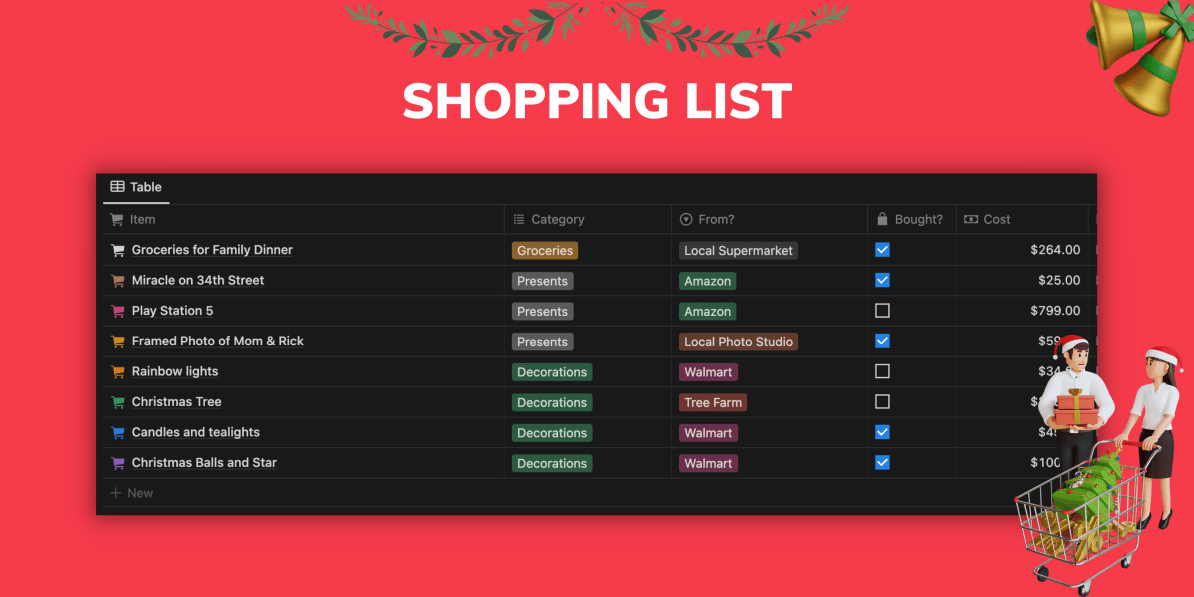 Usually a ton of shopping is done during this time of the year. And it's definitely not easy to keep up will all the stuff you have to buy. Use this Shopping list to track every little detail like where to buy and the cost. You can also sort the items with categories and status of purchase.
Notion

Workspaces 🪴

A collection of best templates by best makers, Coming Up next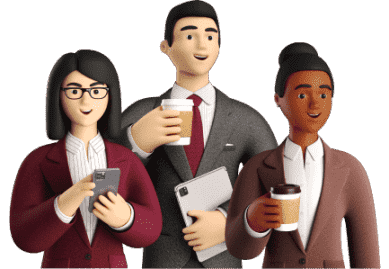 Be a Maker and start earning now
Have a knack for building useful or aesthetic Notion templates? Prototion is the perfect platform for generating revenue by selling templates. Learn more
Be a maker