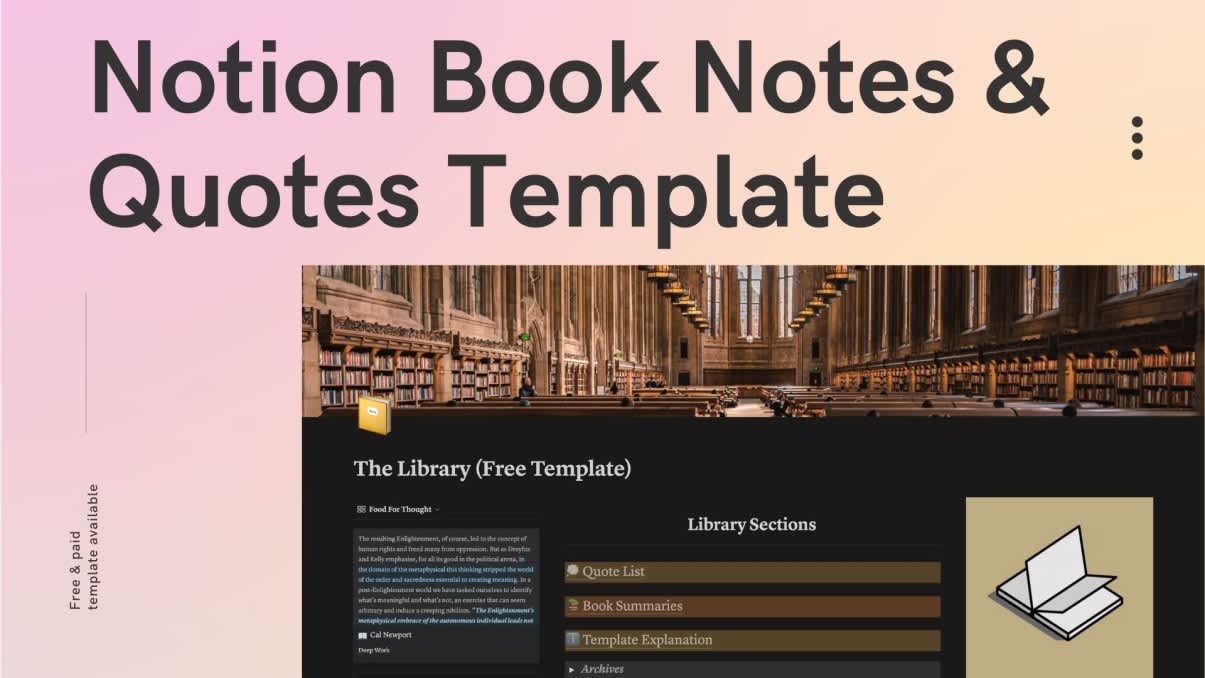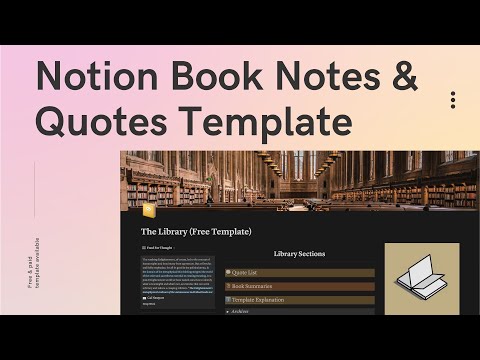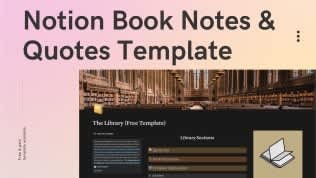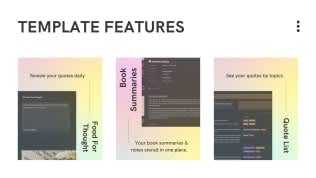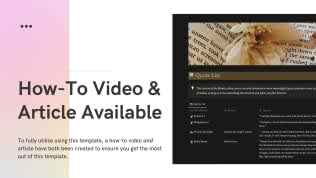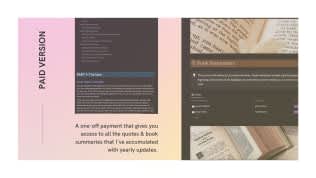 Book Quotes Notion Template
By
This template gives you a wholistic view of quotes you've collected and book summaries that you have created.
Rating:
Know more details about this template's features? Click here
Notion
Combo Marvels
Twice the Productivity Power With Template Bundles
Template Description
Why did I create this template?
With the intention of assisting individuals in organizing their collected quotes and book notes, I embarked on the creation of this template. Recognizing the value in consolidating such valuable information into a single, easily accessible location, I aimed to simplify the process and enhance the experience.
By utilizing this template, you can effectively centralize your quotes and book notes, streamlining your ability to reference and revisit them whenever needed. Experience the power of consolidation and unlock the potential for deeper insights and inspiration through this purpose-built template.
What's inside the template?
Food For Thought: Random quote generator that comes from the quotes you've saved
Quote List: Section where you can save your favourite notes to review them later.
Book Summary: Section to put all your book notes for one book in an area for you to organise.
Template Explanation: Has an embed video of how to use the template, as well as an article explanation.
How to use the template?
Use it to keep book summaries & favourite quotes, and review them regularly with ease. A full explanation of the template can be found in the Youtube video.
Duplicate it in your own Notion workspace
Now you can easily use the template
What are the benefits of the template?
Aesthetic Presentation: Immerse yourself in an aesthetically pleasing environment that enhances your reading experience. This template provides a visually appealing layout, adding a touch of elegance to your book notes and quotes.
Organized Structure: Experience the joy of a well-organized system that ensures your book notes and quotes are systematically arranged. Easily navigate through your collection, saving valuable time and effort when searching for specific information.
Detailed Organization: Delve into a template designed to capture detailed book notes and quotes. From chapter summaries and character analysis to insightful quotes and personal reflections, this template allows you to thoroughly document your thoughts and ideas.
Easy Review: Effortlessly review and revisit your book notes and quotes. The organized structure enables quick access to specific sections, empowering you to refresh your memory, extract key insights, or find inspiration with ease.
Notion

Workspaces 🪴

A collection of best templates by best makers, Coming Up next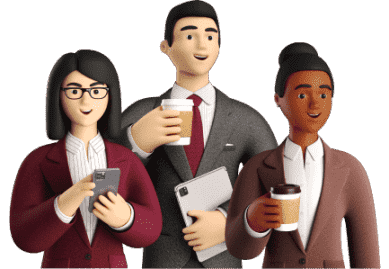 Be a Maker and start earning now
Have a knack for building useful or aesthetic Notion templates? Prototion is the perfect platform for generating revenue by selling templates. Learn more
Be a maker