Arcade OS
By
Capture and Organize your Games with this simple notion template
Rating:
Know more details about this template's features? Click here
🔥 Mid Year Mega Sale 2022
Template Description
What's inside the template?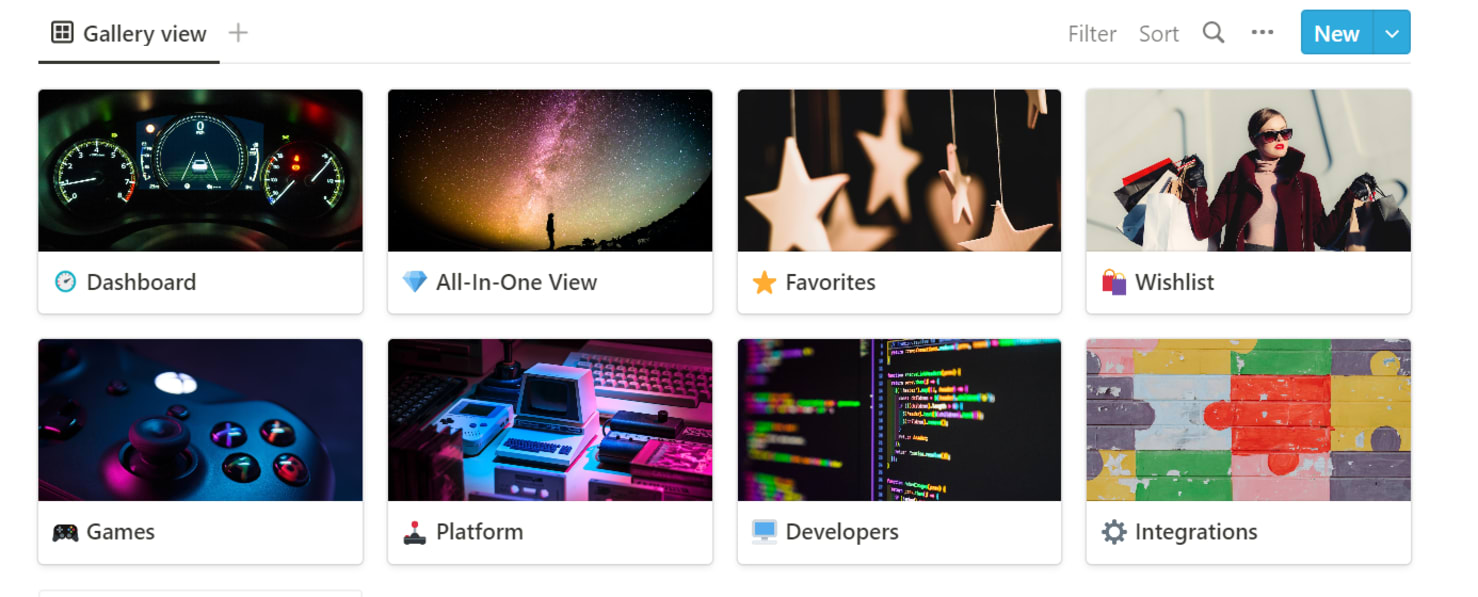 Dashboard
our "Dashboard" is where all the magic happens!
It is a page with every item you'll need on a daily basis to manage the "Arcade OS"
Organize your games with a "GAME", "PLATFORM" and "DEVELOPER" structure
All-In-One View
The "All-In-One View" is a page with a single linked database with all the view you'll see across your system.
Use it whenever you don't find something or you don't want to clutter your Notion page.
A page to see everything in your "ARCADE OS"
Favorite
The "Favorites" page is where you store all your best games for reviewing them later down the road.
Use it to distinguish between common games and special games you may want to revisit or keep in mind.
Your VERY BEST "GAMES" are here
Wishlist
The "Wishlist" is a page where you can add all the games you want to buy.
Use it to keep track of all the games you would like to have.
"GAMES" you would like to have
Developers
The "Developers" page is where your original developers database is stored.
Use it to add new views to the original database so you can later copy them into linked databases.
The original database for all your "DEVELOPERS"
and many more
Be a Maker and start earning now
Have a knack for building useful or aesthetic Notion templates? Prototion is the perfect platform for generating revenue by selling templates. Learn more
Be a maker