Airbnb Host Instructions Sheet Notion Template
By
Get assistance as an Airbnb Host & communicate better with your guests.
Rating:
Know more details about this template's features? Click here
🔥 Mid Year Mega Sale 2022
Template Description
Airbnb Host Instructions Sheet Notion Template is designed to assist you in your endeavours as an Airbnb Host. You might have struggled many times with figuring out the best way to communicate with your guests, and now you can solve that problem with Notion. Get ready to be amazed at how organized this Airbnb Notion template system will make your renting business!
What's Inside?
- General Info section: Here you will be able to include information regarding addresses, access to the homestay, routes, and how to get your key. All very well organized and with illustrative aids. There is also a supplies area to inform your guests what general, personal, and kitchen supplies they will find in your homestay.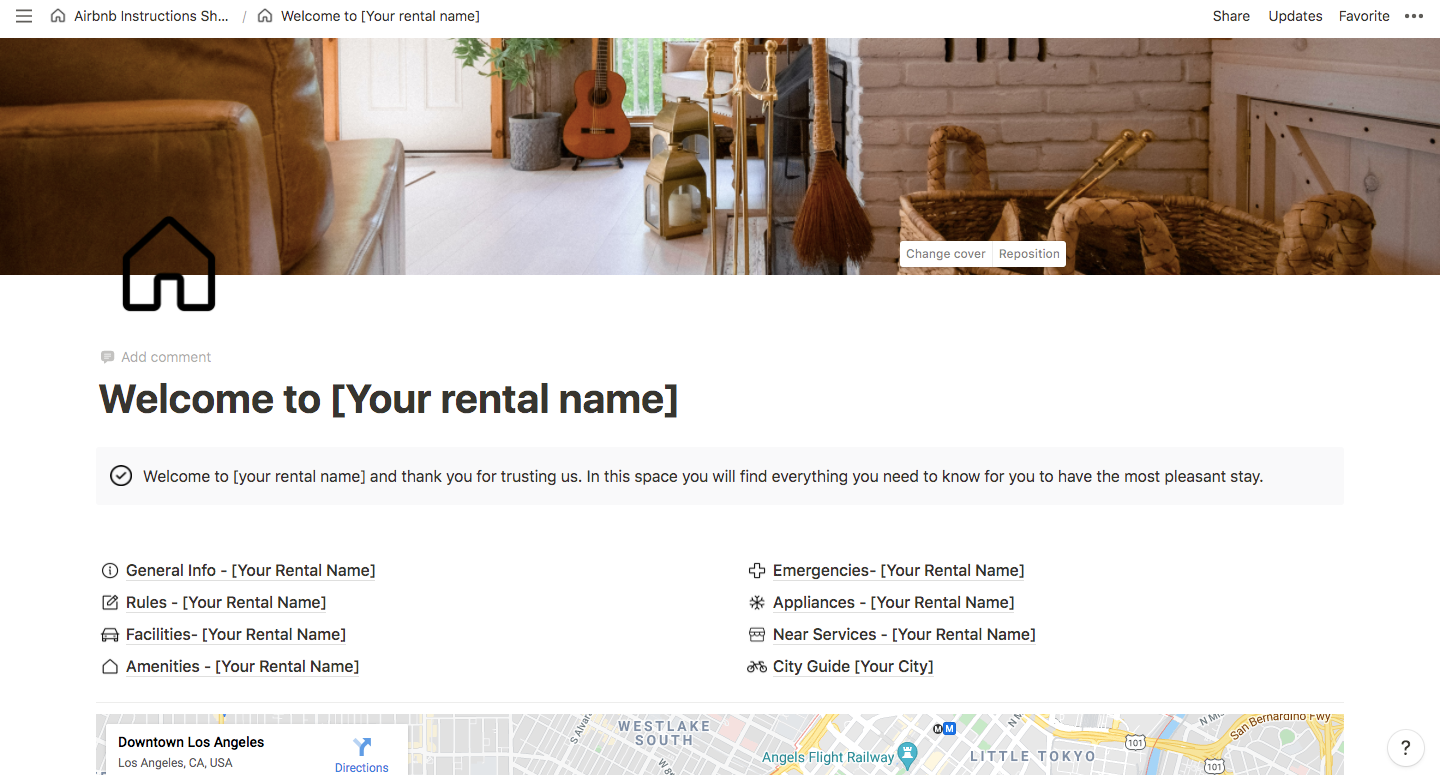 Welcome to your rental name!
- Facilities & Amenities: A well-organized table to inform your guests about facilities rules and other additional services. This is a handy table to let you take a look at all the services that your guests are being offered!

The big data table
- Rules: Here you can specify the rules of your home and also update the inventory of your furniture and others items.
-Services: An aesthetic space to recommend to your guests the best services near the homestay (markets, local stores, etc) This makes up the majority portion of this Notion template in the sense that all of your services are listed and guests can always look up to it and refer on the go!
-Emergencies & Appliances: Emergency doesn't tell you when it arrives. It's always better to be ready for all the emergencies that may come your way. You can update this section with emergency local numbers and additional security information.
- City Guide & Near Services: Another aesthetic section to recommend your guests the best places to try in town, best food, traditional food, and interest sites.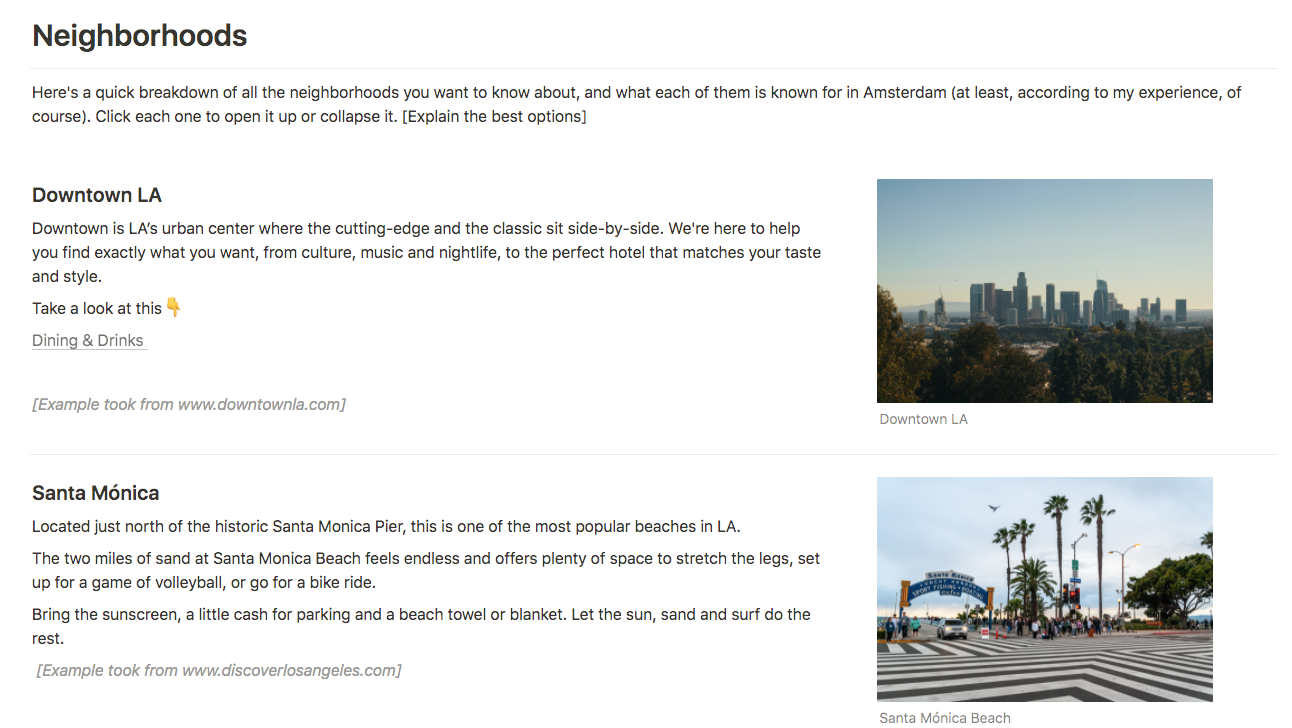 Example of the amazing nearby locations!
Why Did We Create Airbnb Host Instructions Sheet Notion Template?
We are travelers and have experienced stays in all types of Airbnbs around the world. Communication has never been easy, due to language, schedules, organization, etc. So we thought, why don't we make it easy for hosts and guests? As a host, this template is a way to save you time and be as specific as possible with your guests! And as a guest, it is a plus to have such accessible first-hand information about the city!
Be a Maker and start earning now
Have a knack for building useful or aesthetic Notion templates? Prototion is the perfect platform for generating revenue by selling templates. Learn more
Be a maker