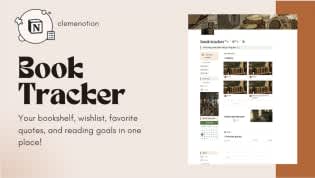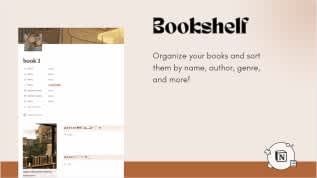 Academia Book Tracker
By
All your reading needs in one place. Features: Library, Quotes, Wishlist, Goals, Tracker, To be read!
Rating:
Know more details about this template's features? Click here
Notion
Combo Marvels
Twice the Productivity Power With Template Bundles
Template Description
Why did I create this template?
II created this template out of my passion for beautiful Notion templates. As an enthusiast of both functionality and aesthetics, I believe there is often a practical difference between the two. My goal was to bridge that gap and offer a template that combines both functionality and visual appeal.
Ultimately, my aim is to provide a valuable tool that enhances your Notion experience and brings a touch of beauty and elegance to your workflow. I hope you find this template useful, inspiring, and a reflection of my commitment to combining functionality and aesthetics in Notion templates.
What's inside the template?
Inside this template, you'll find the following:
Library in a gallery and table view to organize and categorize your books
Favorite quotes for the passages that strike a chord in your heart
Wishlist for all the books you desire
Tracker to record the number of books read this year
Sections for currently reading, to be read, and goals
How to use the template?
Duplicate it in your own Notion workspace
Now you can easily use the template
After that, it's all yours, and you're free to make edits!
What are the benefits of the template?
Aesthetic Appeal: The template is designed to be visually pleasing, with carefully selected colors, typography, and layout. You'll enjoy working in a beautiful and harmonious environment that enhances your reading experience.
Streamlined Organization: The template offers a consolidated and comprehensive space to manage all your reading-related activities. With everything on one page, you can easily navigate and access the information you need without getting lost in complex structures or menus.
Efficient Tracking: The template provides dedicated sections to record and track your reading progress, including books you want to read, books you're currently reading, and books you've completed. You can conveniently update and monitor your progress in one place.
Whether you're an avid reader or someone looking to cultivate a reading habit, this template offers the perfect balance of aesthetics and functionality. It's designed to create a delightful and efficient reading workflow, allowing you to immerse yourself in the world of books while staying organized and inspired.
Notion

Workspaces 🪴

A collection of best templates by best makers, Coming Up next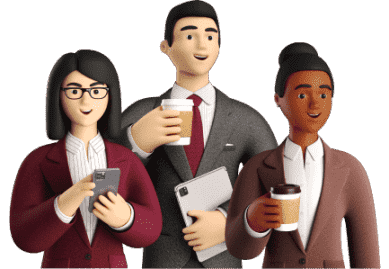 Be a Maker and start earning now
Have a knack for building useful or aesthetic Notion templates? Prototion is the perfect platform for generating revenue by selling templates. Learn more
Be a maker