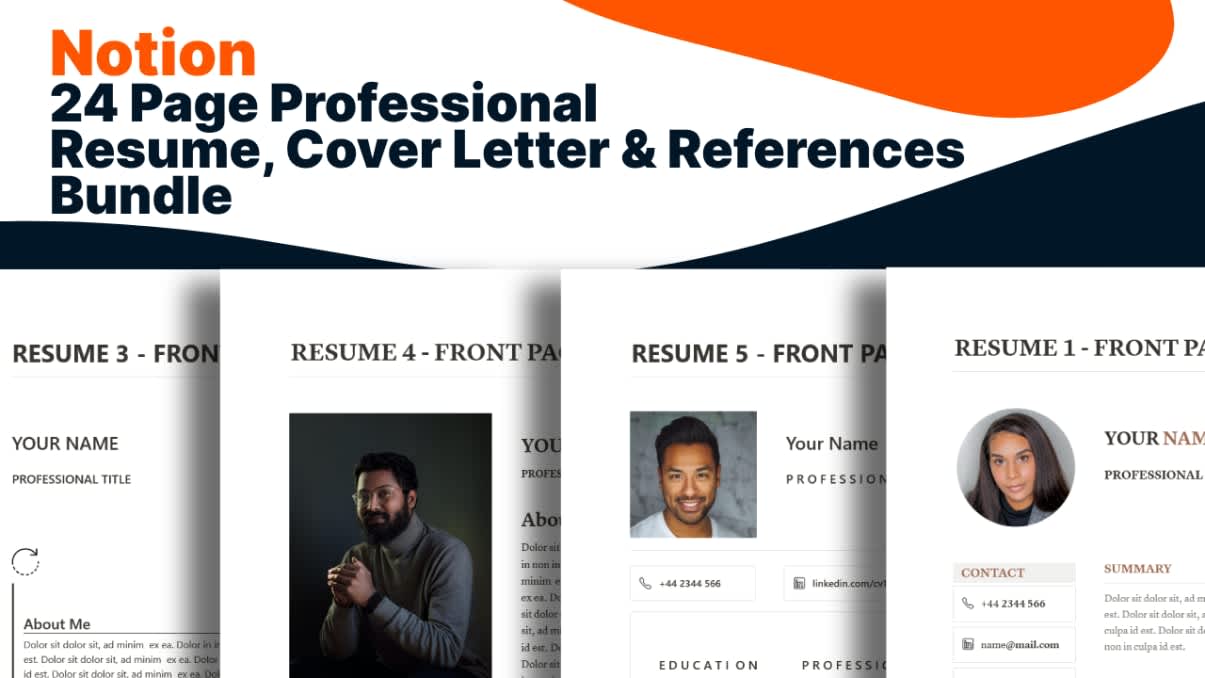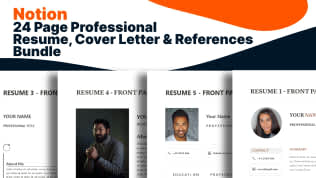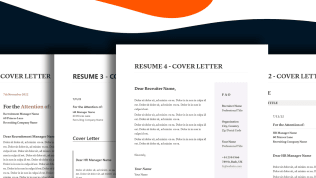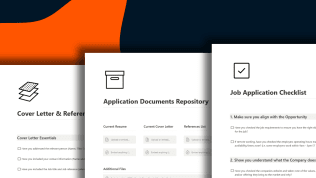 24 Page Professional Resume, Cover Letter & References Bundle
By
This Bundle will help to save you time and money when hunting your dream job.
Rating:
Know more details about this template's features? Click here
Notion
Combo Marvels
Twice the Productivity Power With Template Bundles
Template Description
Why did I create this template?
I know all too well about how hard it is to find a job, be it work whether it its in office, freelance, or remote employment.
I'm not alone either because almost everyone is aware of how difficult it is to focus on looking for and preparing for jobs while ACTUALLY finding quality opportunities when you have to…
- Tailoring resumes to use in applications
- Writing cover letters
- Compiling and sorting references
With the surge of quiet-quitting, new starts fresh out of school, people realizing that 65 years stuck in the same job isn't what they signed up for, founders supplementing startups with gigs and freelance remote work, competition remains fierce.
So if you're looking for a full or part time job, freelance work or simple online gigs to supplement your income, the bundle is the best option for you.
What's inside the template?
7 x Professional Resumes
7 professional Resumes created in Notion that can be shared directly with employers - all formatted to pick and choose or mix and match to your own preferences and the opportunities being applied to.
7 x Cover Letters & 7 x References List
Each Resume has a correlating and correctly formatted Cover Letter and References List - so you can showcase why you're the one to fill the employer's needs as well as back it up with the details of former employers that can vouch for your skills.
1 x Application Documents Repository
In the Repository you can store all your Resumes and adjoining documents to keep them up to date and quickly access.
1 x Job Application Checklist & 1 x Cover Letter & References Checklist
It's easy to forget about things that will harm your applications - like formatting, correspondence details and being ready to answer questions you could be asked in an interview setting. That's why I've included a checklist to guarantee you complete all applications, processes, Resumes, Cover Letters and References correctly.
How to use the template?
Download the template and duplicate it into your own Notion workspace

What are the benefits of the template?
It lets you - the job and gig hunter - get on with what's important without having to worry about all the other annoying, tedious but essential details.
Notion

Workspaces 🪴

A collection of best templates by best makers, Coming Up next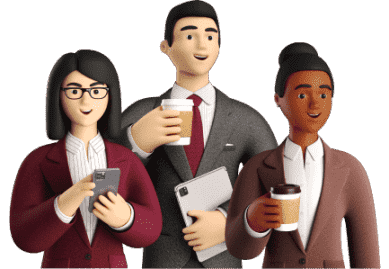 Be a Maker and start earning now
Have a knack for building useful or aesthetic Notion templates? Prototion is the perfect platform for generating revenue by selling templates. Learn more
Be a maker