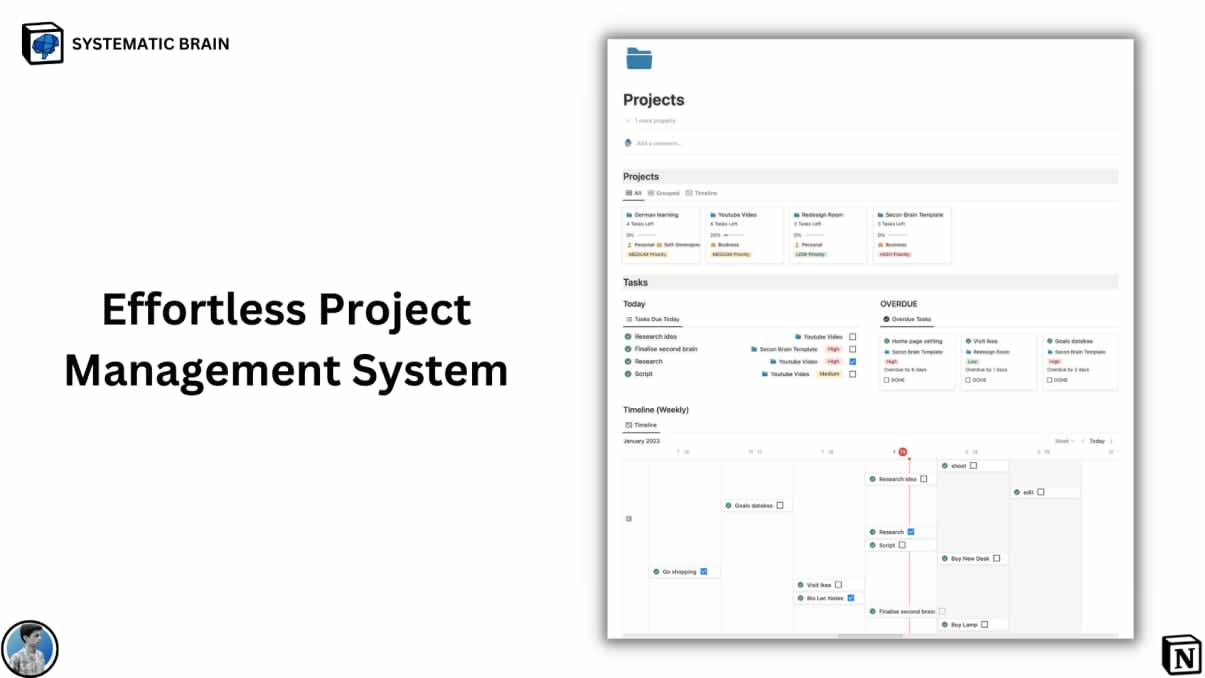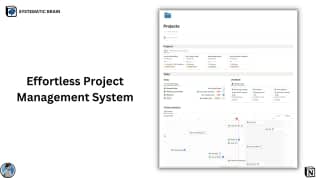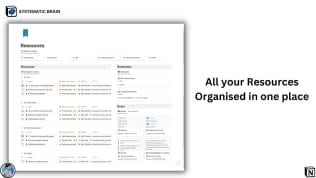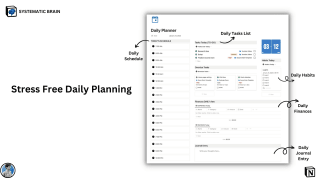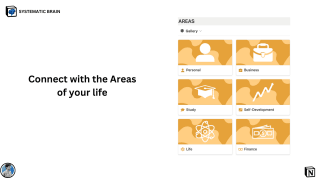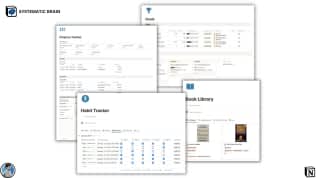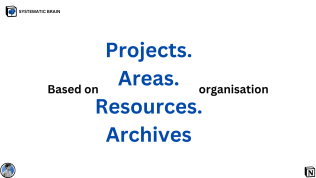 Systematic Brain
By
Systematic Brain is an all-in-one second brain system built on the P.A.R.A organisation system proposed by Thiago Forte
Rating:
Know more details about this template's features? Click here
🎁 Save more with Template Bundles
Template Description
Systematic Brain is an all-in-one second brain system built on the P.A.R.A organisation system proposed by Thiago Forte.
Organise your projects, tasks, projects, goals and resources all in one place.



All your Resources Organised in one place
Organise your resources, grouping them by Topics.
Easily add in your Notes and group related Notes into Notebooks.
Effortless Project Management System
GTD Styled Project management system that lets you easily keep track of your Projects.
Relate Tasks to each Project and see the completion rate with the help of Progress Bars. Connect Projects with different Areas to have the ultimate Second Brain connectivity.
The interactive Weekly Timeline view gives you an overview of all your tasks in that week.
Never miss a Task with the Overdue Task feature.
Stress Free Daily Planning
The Daily Planner lets you plan your day and gives you an overview of your daily priorities.
There is a daily Habit tracker that automatically updates everyday.
There is even a Journal area where you can jam down your thoughts over the coarse of that day.
Remove the clutter, Focus on what matters.
Clean your space by archiving unnecessary, old and obsolete Projects, tasks, Resources, Notes, Notebooks and Goals.
Revisit them whenever needed.
Other Features
Finance Management system.
Goal Tracker Database
Digital Book Library
Automatic Habit Tracker