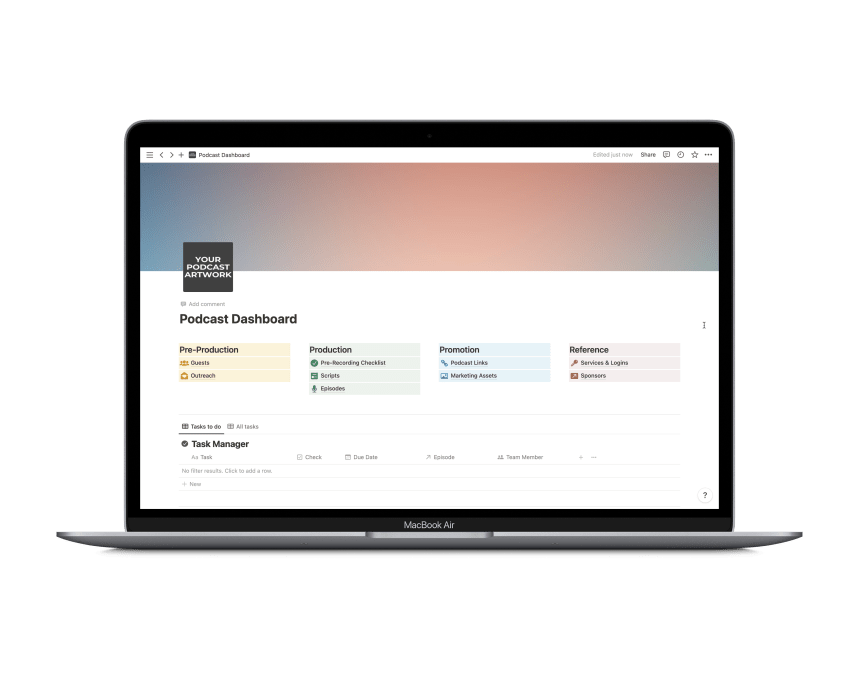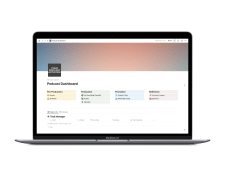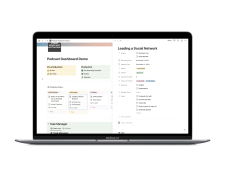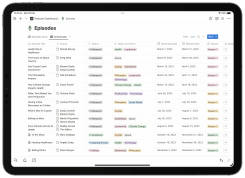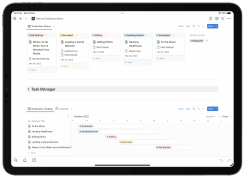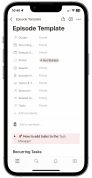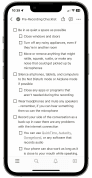 Podcast Production Dashboard
By
Manage your podcast production workflow — from pre-production to promotion — in this flexible and customisable dashboard
Rating:
Know more details about this template's features? Click here
🎁 Save more with Template Bundles
Template Description
Why did I create this template?
I've been working with podcasters for almost 10 years and over 1000 episodes.
Mostly I work in podcast production with my clients and I've learned that a little planning and organising goes a long way to make podcasting enjoyable and successful.
What's inside the template?
9 databases for organising every aspect of your podcast
Clearly defined structure to your podcasting workflow
Guest and lead databases
New episode template
New guest template
Fully connected task manager
A pre-recording checklist for you and to share with your guests
Plus a lot more
All databases connect and reference each other to make managing your podcast a seamless experience.
How to use the template?
All instructions are included within the dashboard and if you're familiar with Notion then everything will feel intuitive to use.
What are the benefits of the template?
This dashboard is designed to be the central resource for your podcast. It's the place to keep track of guests, leads, episodes, scripts, sponsors, and so much more.