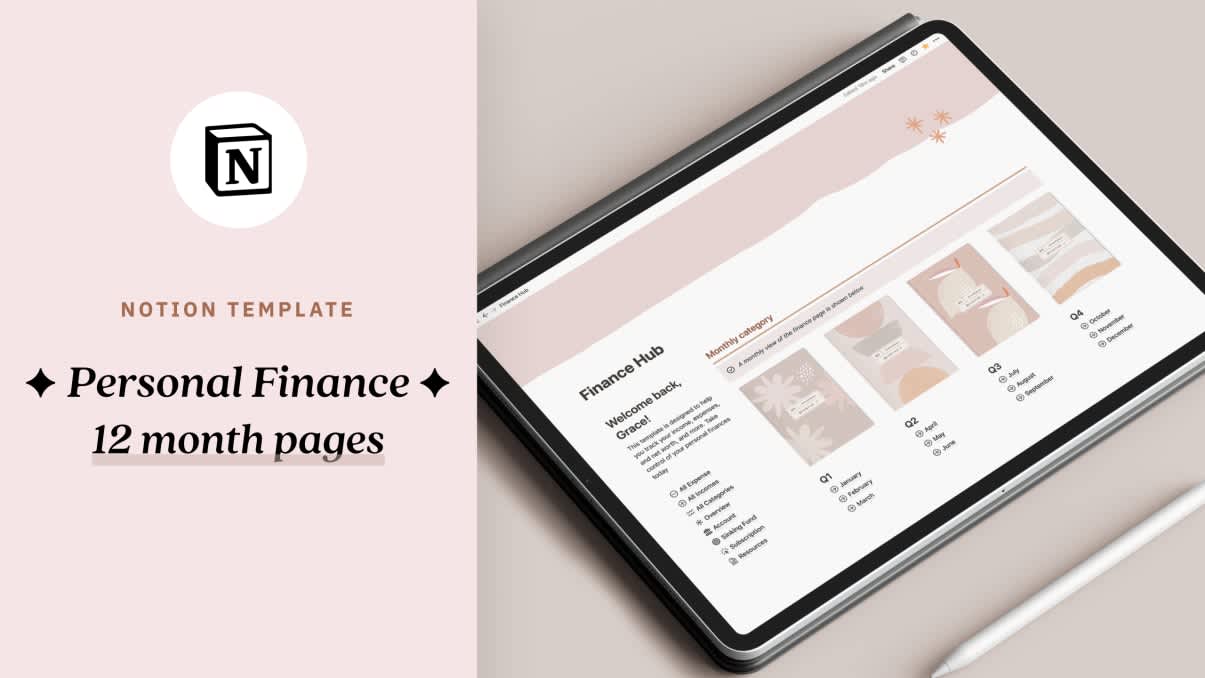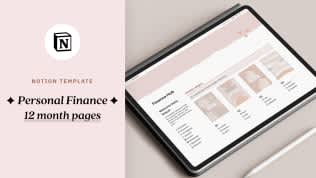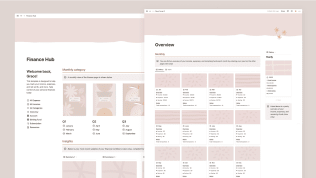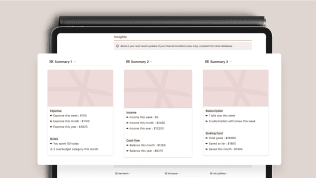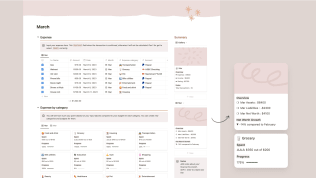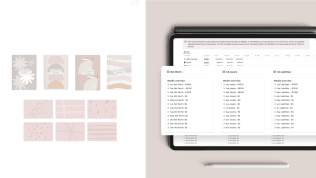 Notion Finance Dashboard
By
Introducing the comprehensive personal finance template that will help you take control of your finances.
Rating:
Know more details about this template's features? Click here
🎁 Save more with Template Bundles
Template Description
Why did I create this template?
This template is the perfect tool for anyone who wants to gain a clearer understanding of their personal finances on a monthly basis.
Rather than having to view all of your financial information at once, this template allows you to break it down into manageable monthly segments, making it easier to identify any trends or patterns.
What's inside the template?
✅ Expenses and Incomes
✅ Transactions grouped by categories
✅ Monthly overview
✅ Financial account and net worth
✅ Sinking fund
✅ Subscription
✅ Insurance
✅ Compound interest
How to use the template?
Duplicate it in your own Notion workspace
Now you can easily use the template
What are the benefits of the template?
• With 12 month pages, you'll have a clear view of your monthly finances and be able to track your transactions and budget.
• Includes a financial insight at the dashboard, allowing you to view your latest financial information at a glance.
• Easily compare assets, liabilities, and net worth on a monthly basis
• Utilize a compound interest calculator to estimate how much your money will grow through the power of compound interest
• Keep a detailed record of your sinking fund and track your progress towards achieving your savings goals.