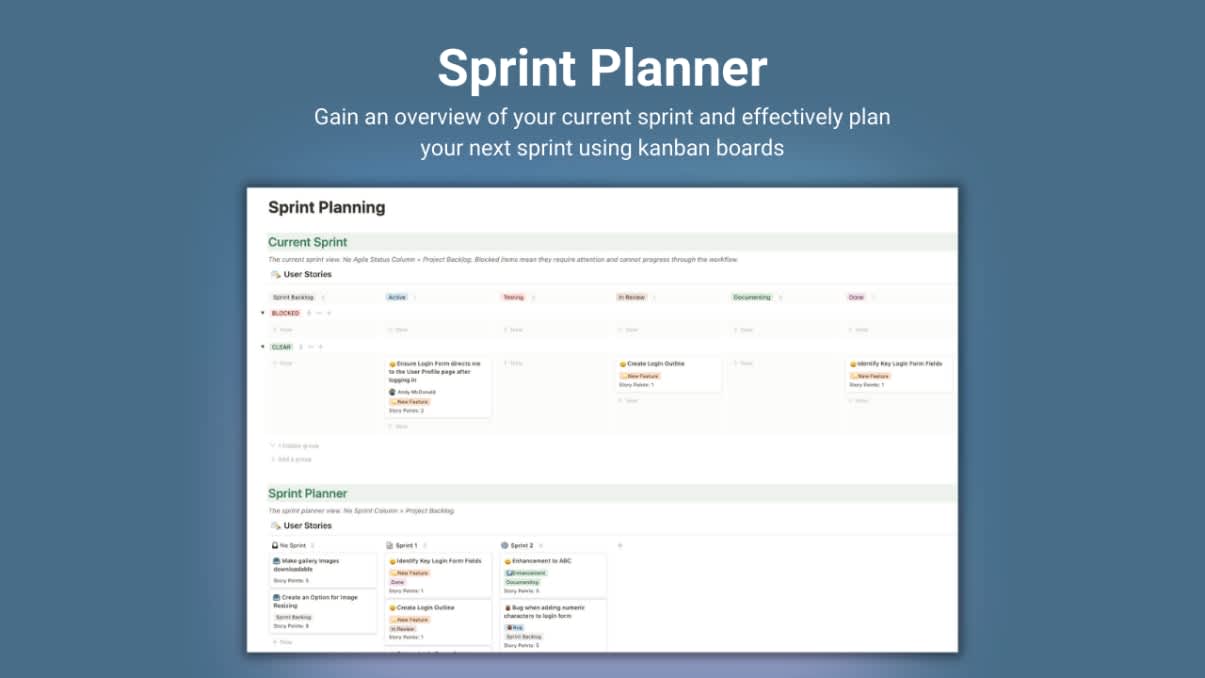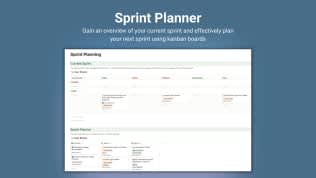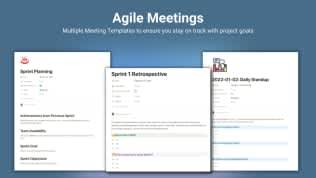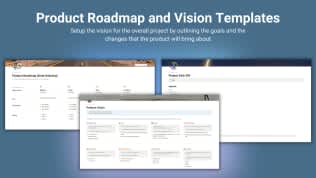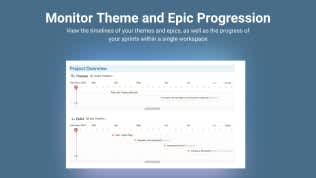 Notion Agile Dashboard
By
The Notion Agile Dashboard helps you build a better product faster compared to traditional waterfall methods.
Rating:
Know more details about this template's features? Click here
🎁 Save more with Template Bundles
Template Description
Why did I create this template?
The Notion Agile Dashboard was developed using Agile and Scrum methodologies to help build a better product faster compared to traditional waterfall methods. With clear visibility of your team's progress and deadlines, the agile dashboard makes it easy to design and deliver better products. Build a development roadmap, know what needs to be worked on next, and keep your team organized and on track.
This Notion Dashboard provides a much cheaper but highly customisable alternative to Trello Boards, Azure DevOps and Jira.
What's inside the template?
Fully integrated dashboard to manage your agile project from a single place
Product Roadmap, Product Vision Templates to make sure your project gets off to a great start
Theme, Epic and Sprint Trackers to monitor and evaluate project progress
Dedicated templates for Project Kickoff, Epics, Sprints and User Stories
Track sprint progress using story points
Identify potential blockers early using a Blocker Flag on User Stories
Dedicated meeting templates for Project Kickoff, Daily Standup (Scrum), Sprint Retrospective and Sprint Planning
Create Bug cases as they arise and incorporate them into your workflow
How to use the template?
After you have purchased, you will be given access to the template to duplicate into your own workspace. From there you will be able to work with it and customise it to suit your needs and requirements.
Included within the template are example themes, epics, sprints and user stories that can be modified to suit what you are needing.
What are the benefits of the template?
Superior Quality Product: Development through Agile Scrum methodologies creates higher overall product quality compared to traditional waterfall methods.
Improved Customer Satisfaction: Directly involving customers in the decision making process of your project leads to higher customer retention.
Continuous Improvement: Past mistakes can easily be communicated and learned from as the project develops.
Increased Flexibility: Constant feedback between product owners and teams helps implement changes quicker.
Reduced Risks: Working in small sprints helps minimise impacts from failure.