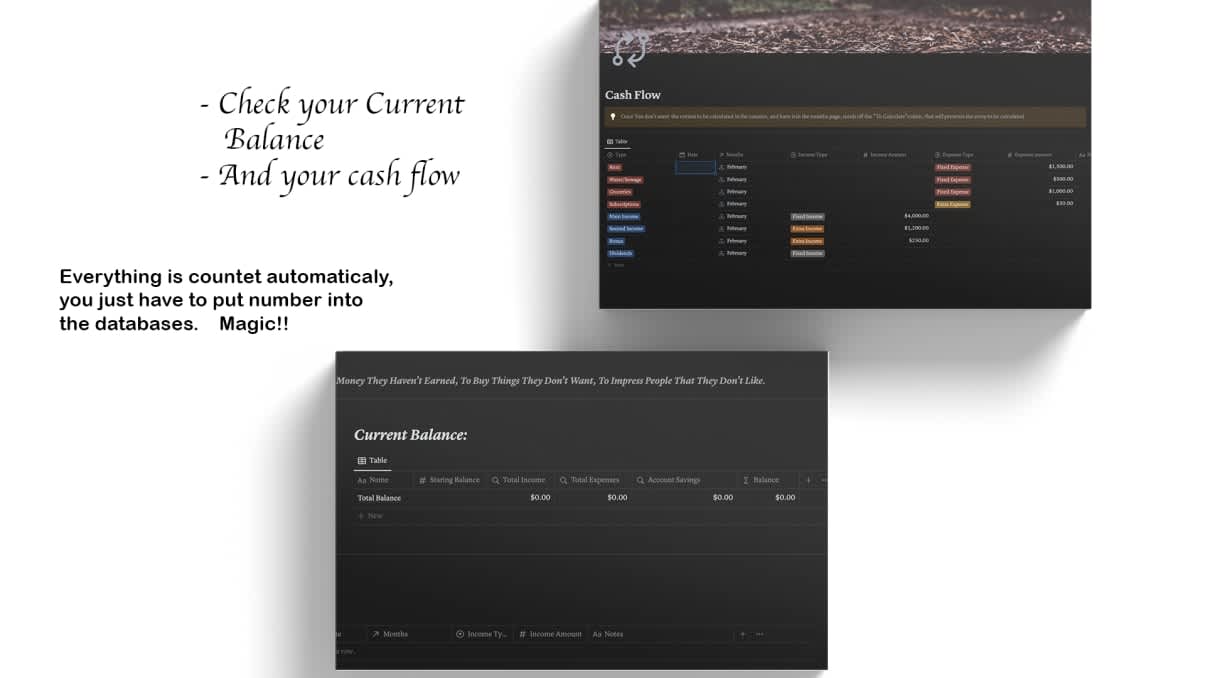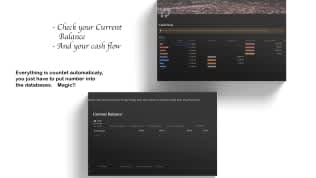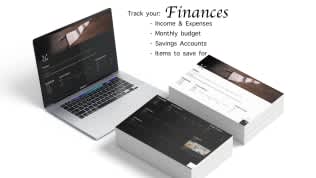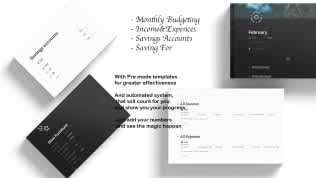 Finance Tracker
By
Take control of your finances and achieve your financial goals with ease - The ultimate tool for financial management.
Rating:
Know more details about this template's features? Click here
Notion
Combo Marvels
Twice the Productivity Power With Template Bundles
Template Description
Are you tired of constantly worrying about your finances and struggling to keep track of your expenses and income and each monthly budget?

Imagine having a tool that empowers you to take control of your financial future with ease and effectiveness.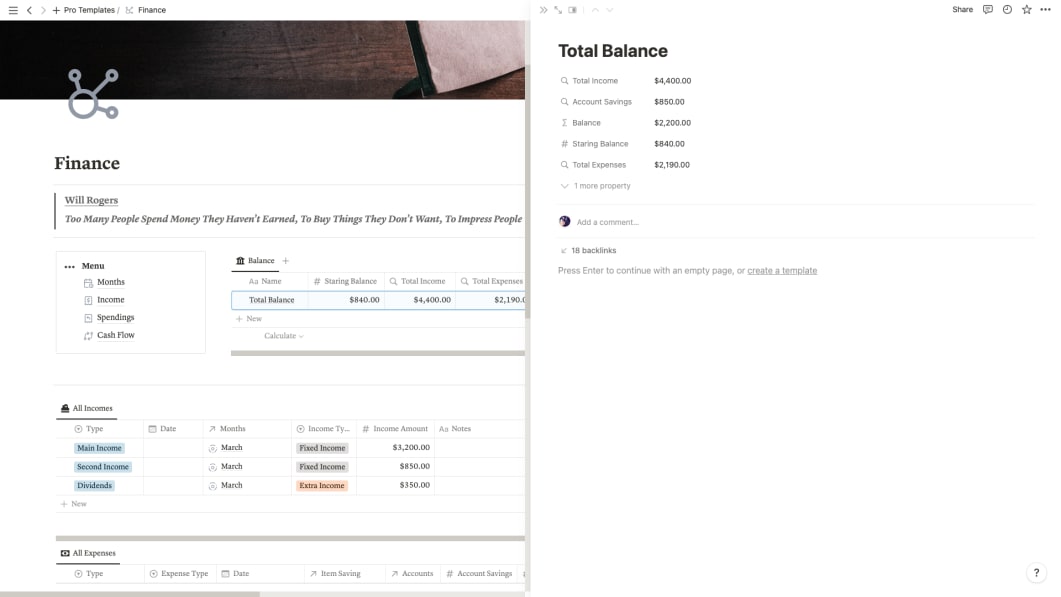 This Notion template is not just another boring spreadsheet, but a one-of-a-kind tool that makes managing your finances fun and interactive.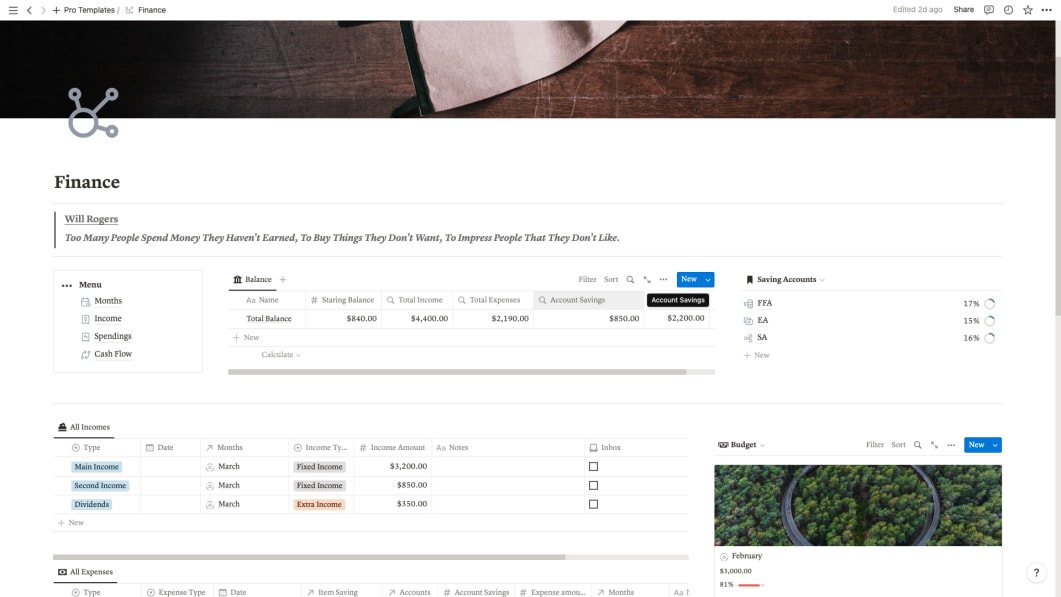 With an advanced system, you can easily track all of your financial accounts, including bank accounts, credit cards, and investments, in one place.
You can even set financial goals and track your progress with eye-catching progress bars that turn a different color once you hit your budget.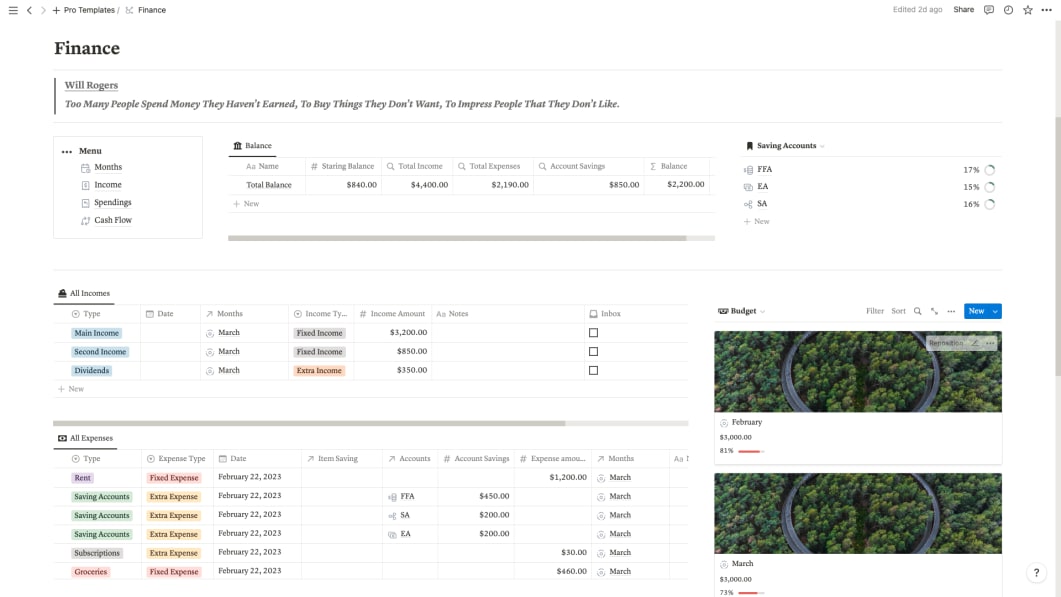 The whole Cash Flow System lets you monitor your expenses and income with ease. You can see exactly where your money is coming from and where it's going, so you can identify areas where you can save more.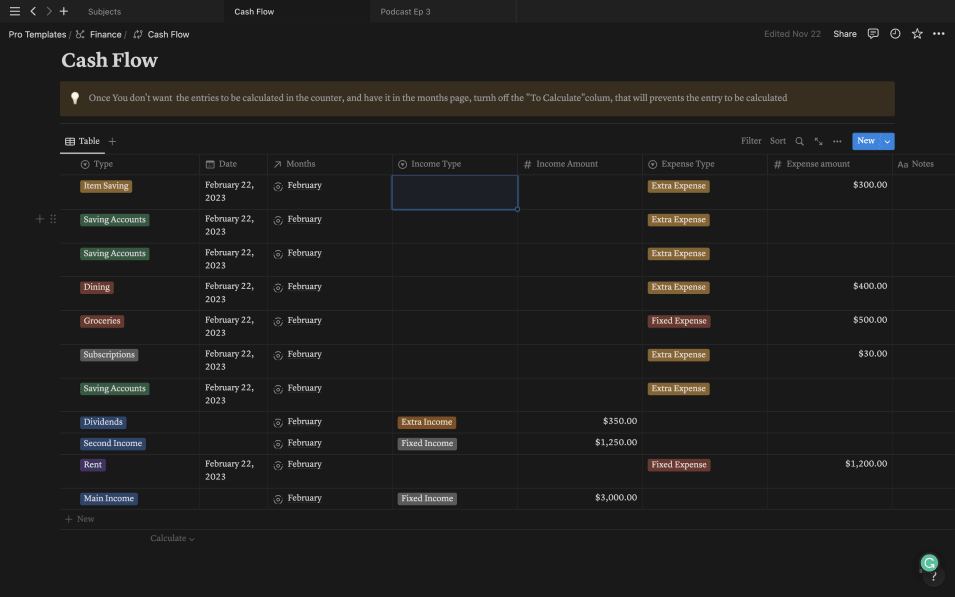 And when it comes to monthly budgeting, I've got you covered. The template enables you to create a monthly budget.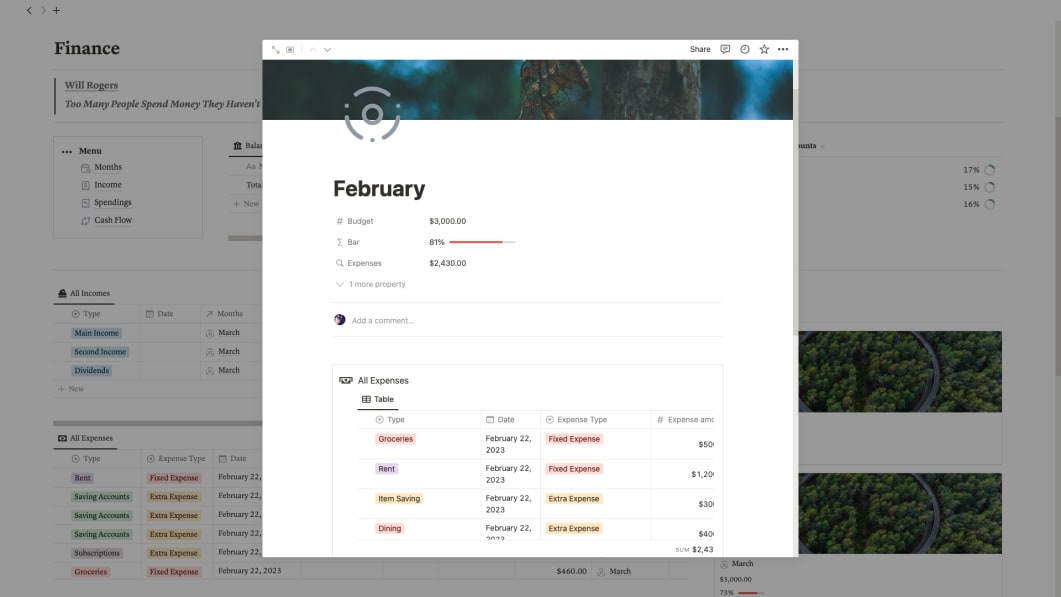 And if you wanna secure yourself, Saving accounts database with a designated target, date (to be specific), and progress bar, so you'll know is the perfect tool for just that.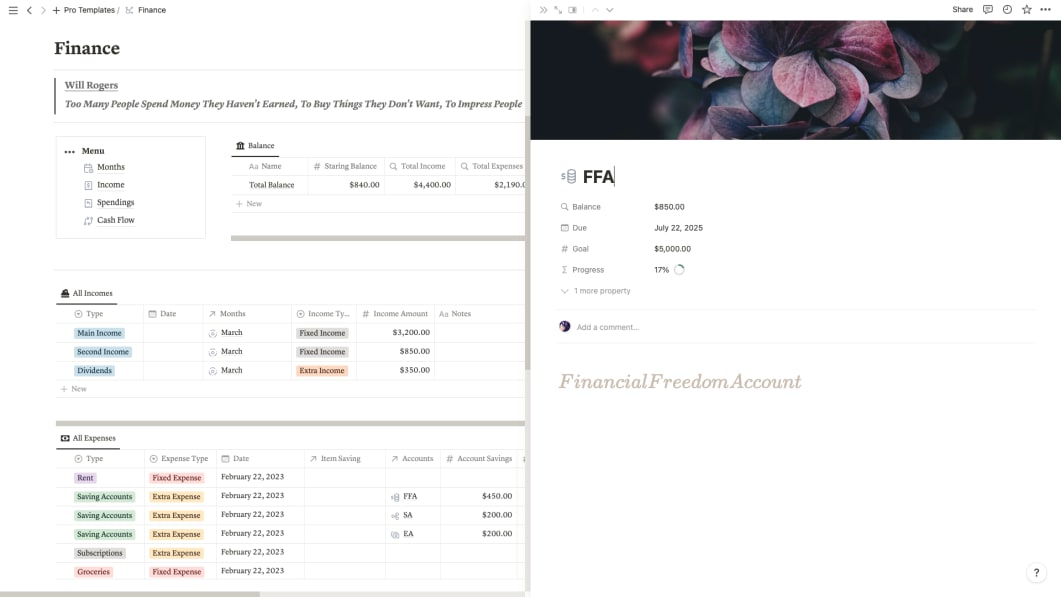 And with the template's formula column, you can see your current balance in real-time, so you always know where you stand.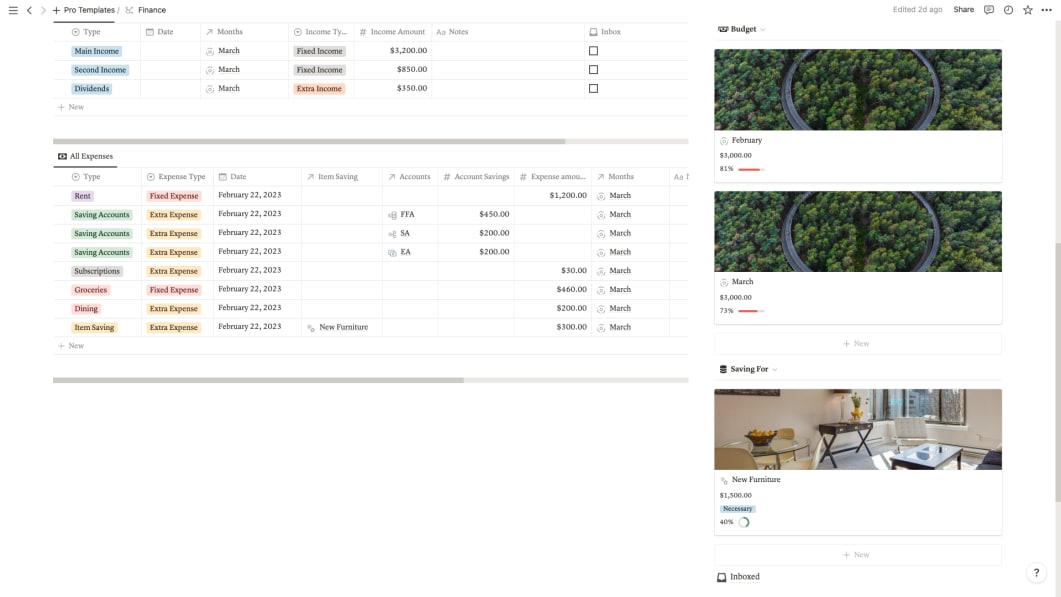 But what really sets the Finance Tracker Notion template apart is its user-friendly and intuitive design.

Managing your finances can be overwhelming, which is why this tool was created, so that is not only effective but also easy to use.
With just a few clicks, you can stay on top of your finances and achieve your financial goals.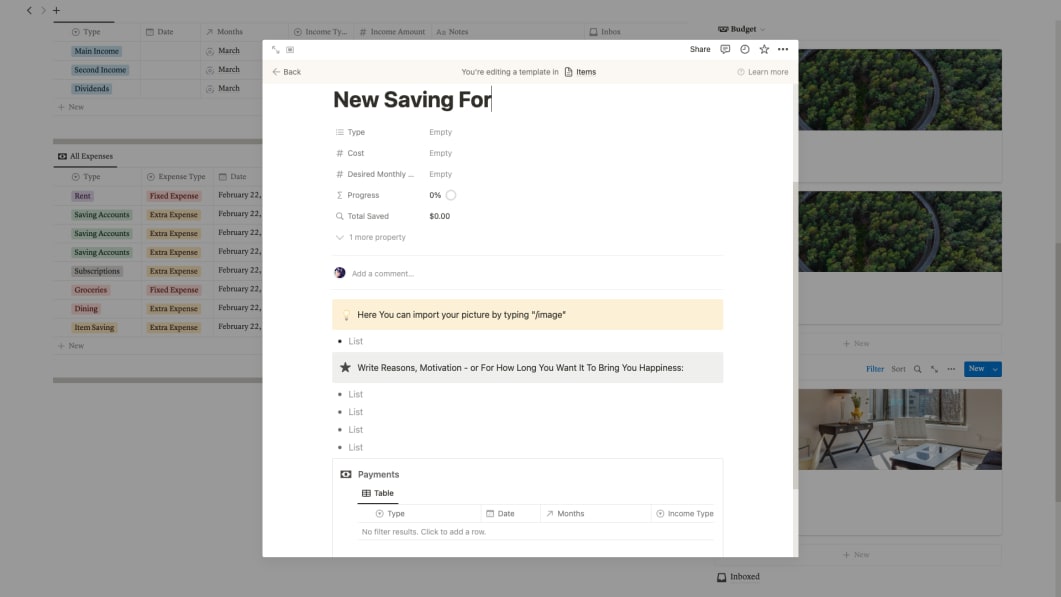 And you can now save for important items too, just add your target and let the progress bar show you where you're at. It also works for Financial goals.
So, whether you're looking to pay off debt, save for a down payment, or build an emergency fund, this Finance Tracker is the perfect tool to help you achieve your financial dreams.
Try it out today and experience the difference for yourself!
Notion

Workspaces 🪴

A collection of best templates by best makers, Coming Up next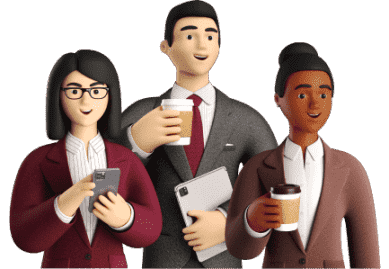 Be a Maker and start earning now
Have a knack for building useful or aesthetic Notion templates? Prototion is the perfect platform for generating revenue by selling templates. Learn more
Be a maker