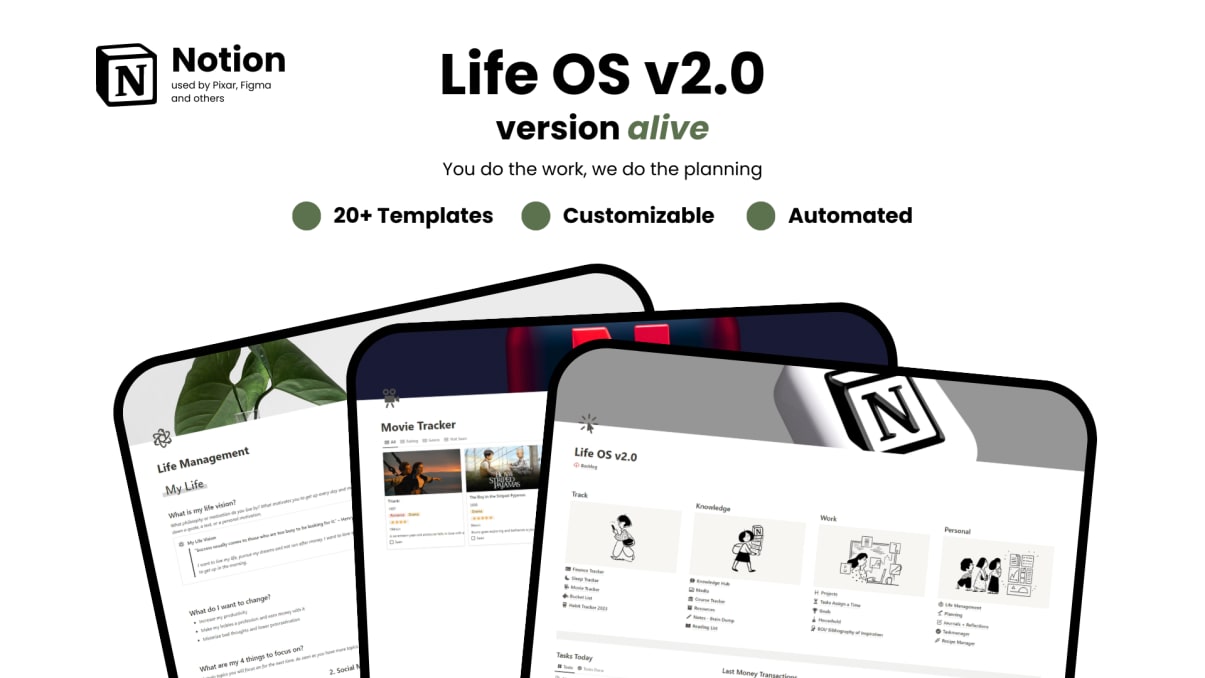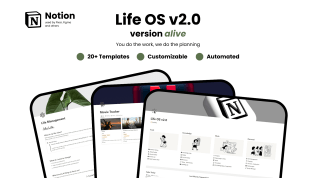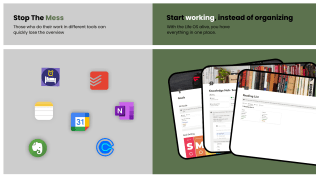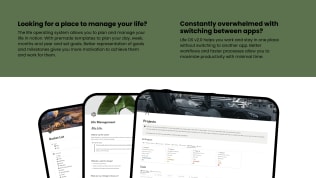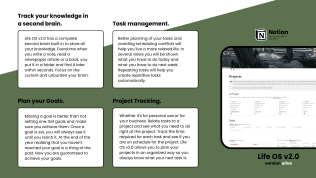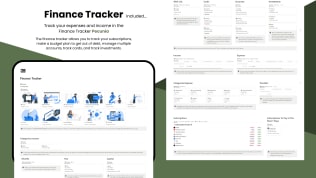 Notion Life OS v2.0
By
Notion Life OS helps people to organize their lives and store their knowledge in a powerful second brain system.
Rating:
Know more details about this template's features? Click here
🎁 Save more with Template Bundles
Template Description
Notion Life Os v2.0 alive
an all-in-one life operating system to organize your entire life and manage your tasks and projects
The life os v2.0 is an updated version of the Life OS v1.0
It offers you more possibilities in task- and project management in general has new workflows.
It allows you to track not only projects or tasks, but also recipes, goals, sleep, courses and more.
Second Brain
A built-in second brain helps you to store all your knowledge and retrieve it within seconds. focus on current things and save your knowledge in notion.
Never change App again
Life OS v2-0 alive allows you to do all your stuff in one place without having to switch from app to app. So you will have a more relaxed life and become extremely productive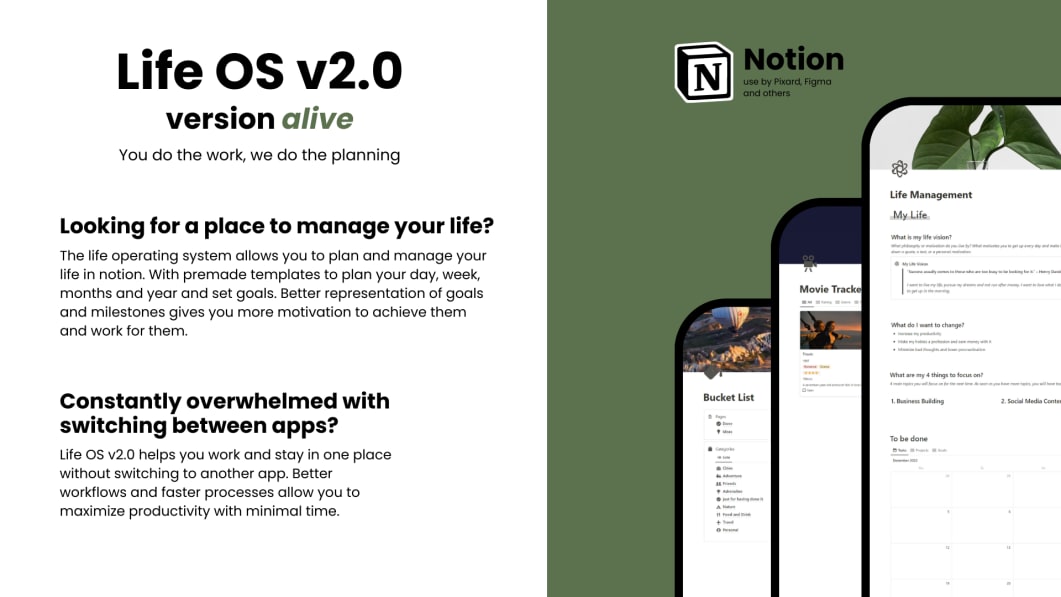 FAQs
Can I duplicate this template to share with my friends?
No, this is a personal license for individual use
Is there a money-back guarantee?
Yes, if you tell me the reasons why the product does not meet your expectations
Does the template work in the free version?
Yes, the template works in the personal plan
How does the purchase work?
Once you've made your purchase, you'll be redirected to the template. Click "Duplicate" on the top right corner to duplicate it to your Notion workspace.
Still have questions?
send me your opinion or your question to severin.schuetz@bluewin.ch
cheers ✌🏼
Severin