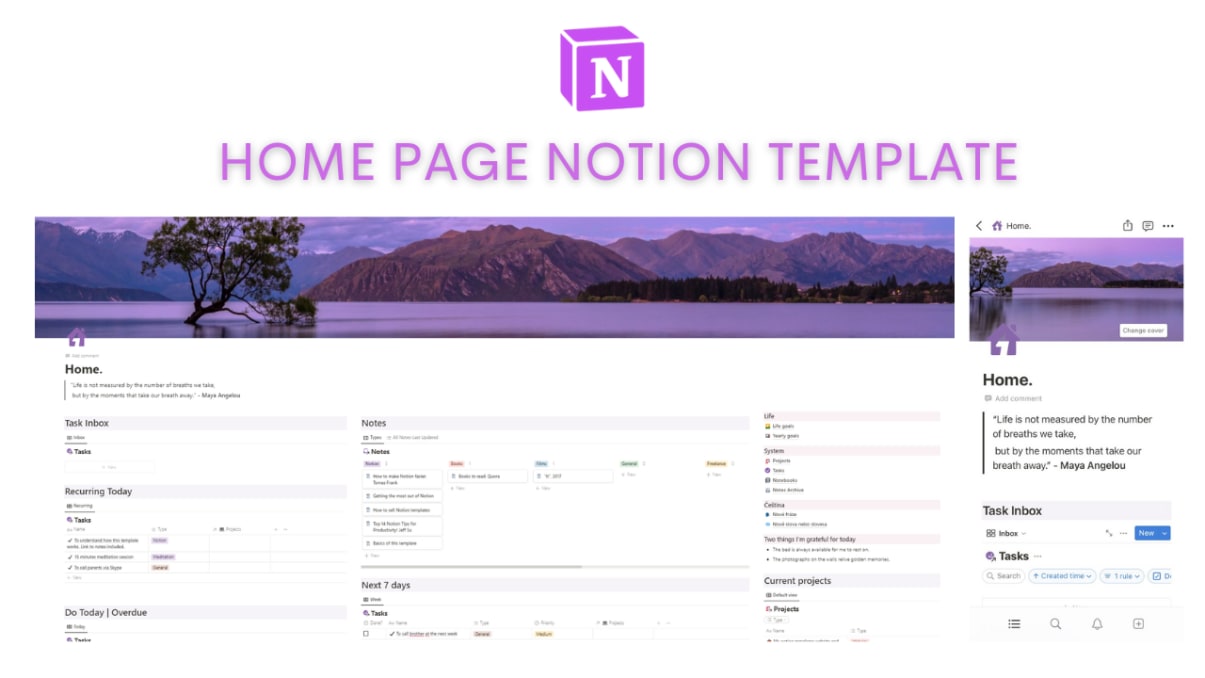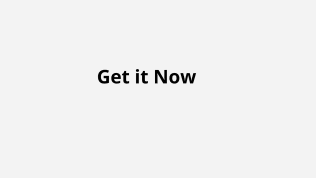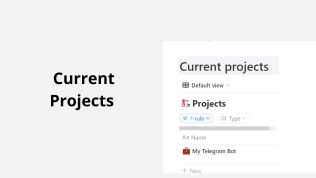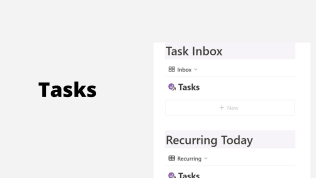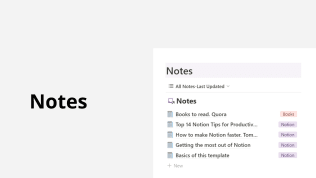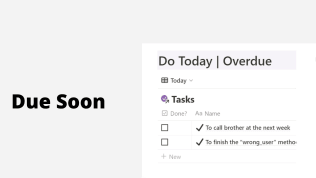 Home Page
By
It's a scalable template for your day-to-day life that helps you to organize your tasks, notes, and projects.
Rating:
Know more details about this template's features? Click here
🎁 Save more with Template Bundles
Template Description
What's inside this template?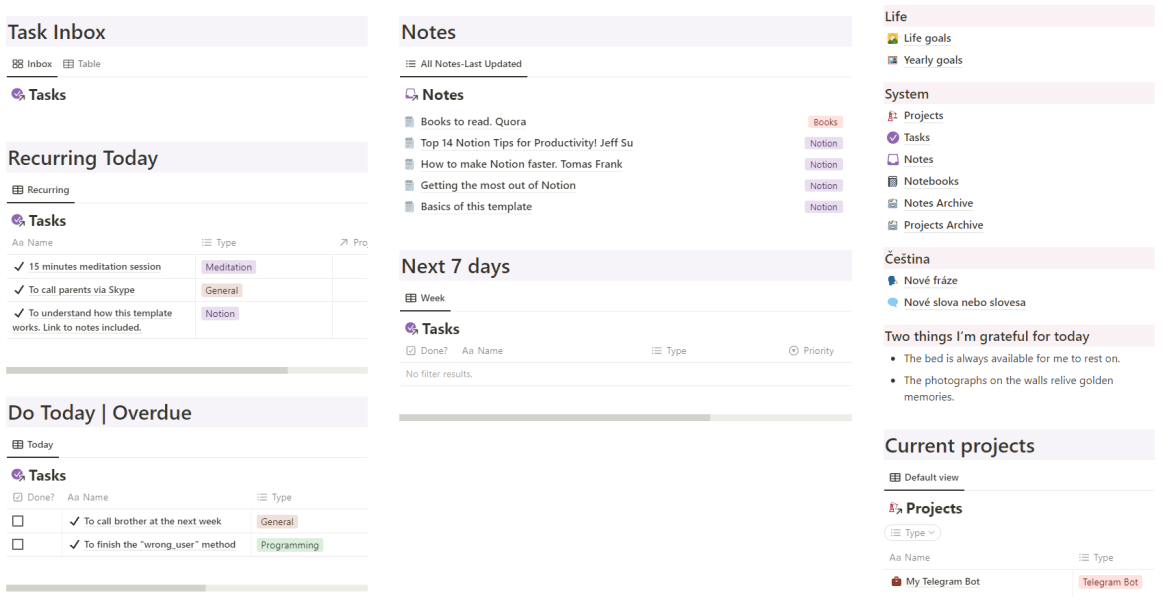 Task manager. Recurring tasks. Two-way relation between Tasks and Notes databases.
Note-taking system. Note's archive.
Project management. Two-way relation between Projects and Tasks databases.
Different views and filters.
Benefits of this template?
Stay organised and aware of your daily tasks.
Add notes/reminders to remember important stuff.
Plan your whole week in advance!
Set goals and work towards achieving them.
Keep track of ongoing projects.
FAQs
How to download the template?
Open the template link, then click "Duplicate" on the top right corner to duplicate it to your workspace.