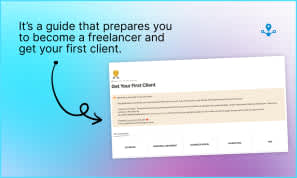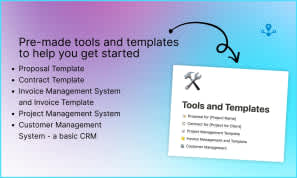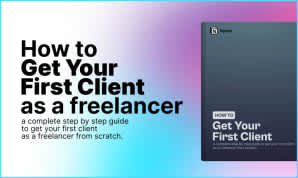 Get Your First Client as a Freelancer
By
A complete guide with tools & templates, for starting your freelance business
Rating:
Know more details about this template's features? Click here
🎁 Save more with Template Bundles
Template Description
Why did I create this template?
I've been working in the industry for 10+ years. I've worked as a freelancer, in agencies, and in-house. I experienced the good and the bad sides of the freelance life. During this time, I talked to many freelancers and saw the pain points of freelancing. Those who want to work freelance are most stuck on finding the first customer. But most don't make it with a plan and a strategy. And I made this guide to help you get started.
What's inside the template?
In this guide, you will learn how to:
✅ Be organized to start your freelance business,
✅ Decide on what to offer as a freelancer,
✅ Polish your skills,
✅ Create your personal brand,
✅ Get testimonials and use them to get clients,
✅ Create your services,
✅ Price your services,
✅ Market your services,
✅ Get your first client,
What are the benefits of the template?
This guide does not promise you to will become a millionaire in a week. But it will help you to get started with freelancing and find your first client. You'll get a step-by-step guide that will help you to get started with freelancing. What you need to do, how to do it, and finally, how to get clients.