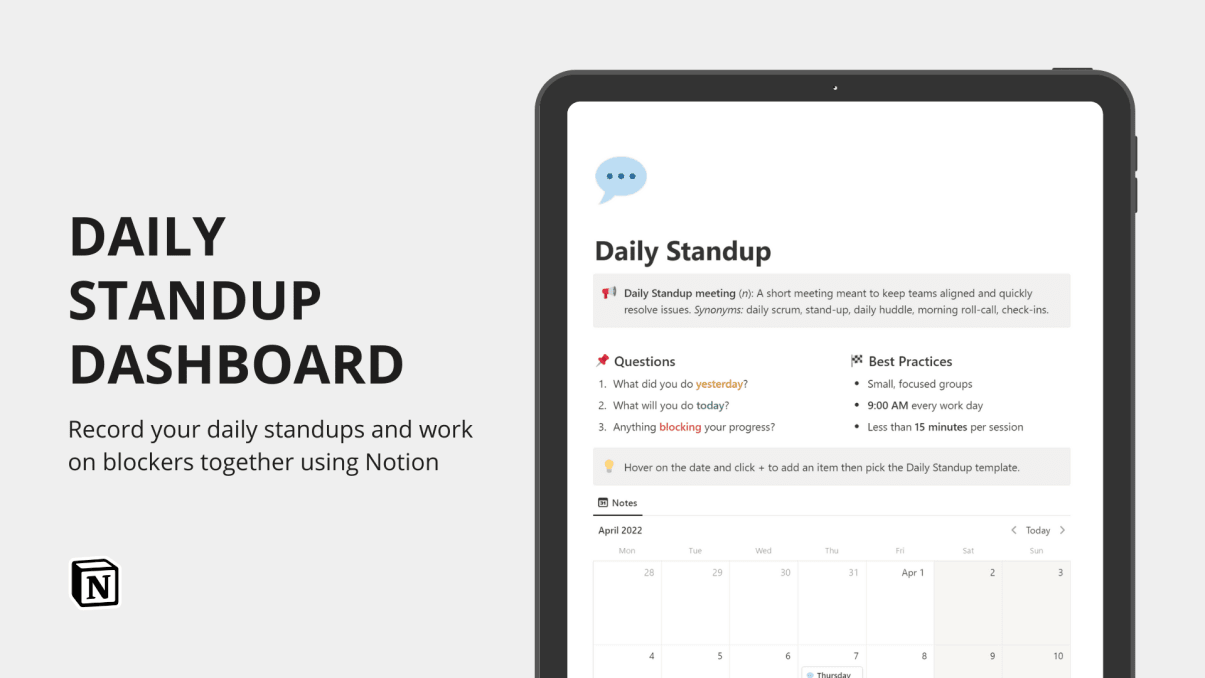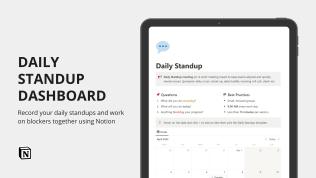 Daily Standup Dashboard
By
Record your daily standups and work on blockers together using Notion.
Rating:
Know more details about this template's features? Click here
🎁 Save more with Template Bundles
Template Description
Why did I create this template?
This template was created to help startups, teams, and companies alike to easily maintain a record of their daily standups by simply using Notion. This allows them to have a complete record of all the notes, work on blockers together, and have a database that any member of the team can refer back to at their convenience.
What's inside the template?
- Definitions
- Tips
- Best practices
- Daily standup and blocker notes templates
How to use the template?
Once you've completed your purchase, you'll be redirected to a page with a link to the template page. To duplicate the template in your workspace, click "Duplicate" in the top right corner. Once you're in, you can then hover on the date and click + to add an item then pick the Daily Standup template. Note down any blockers that arise throughout the standup and assign who is responsible for resolving them. Set a deadline to check in on these action items outside of the standup.
What are the benefits of the template?
This template lets you easily record your standup notes, work on any blockers that arise, and assign who is responsible for resolving them.