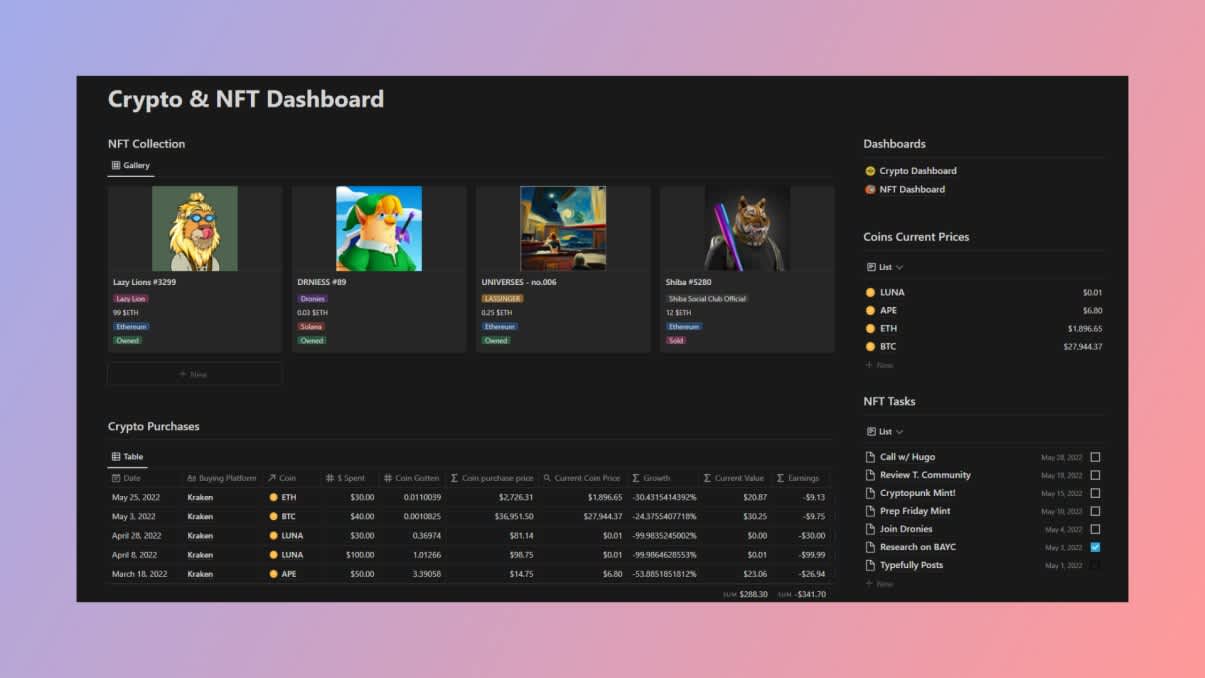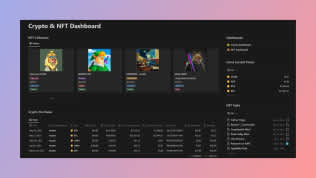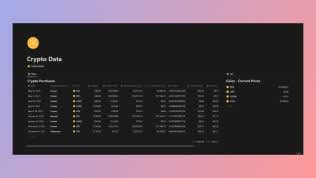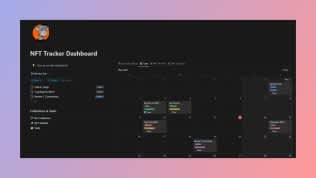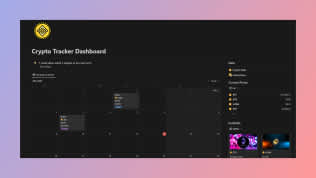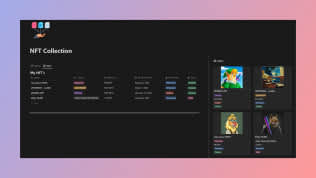 Crypto & NFT Tracker
By
Track your NFTs, Track your Cryptos, and Current Asset Prices.
Rating:
Know more details about this template's features? Click here
🎁 Save more with Template Bundles
Template Description
Why did I create this template?
As always, I created this template for myself first, to track my crypto & nft investments. Then I created a generic template with instructions so that everybody could set it up & use it.
What's inside the template?
It's an all-in-one dashboard, containing:
Current Asset Prices
Crypto Portfolio Tracker
Crypto Purchases Tracker
NFT Collection Tracker
NFT Wishlist
Upcoming mints, Events, Updates, etc.
Setup Instructions
& many more!
How to use the template?
Instructions on how to use the templates & set up API for current prices are inside the template.
What are the benefits of the template?
Follow all your web3 investments in one place! You don't need to go to each & every crypto marketplace anymore :)