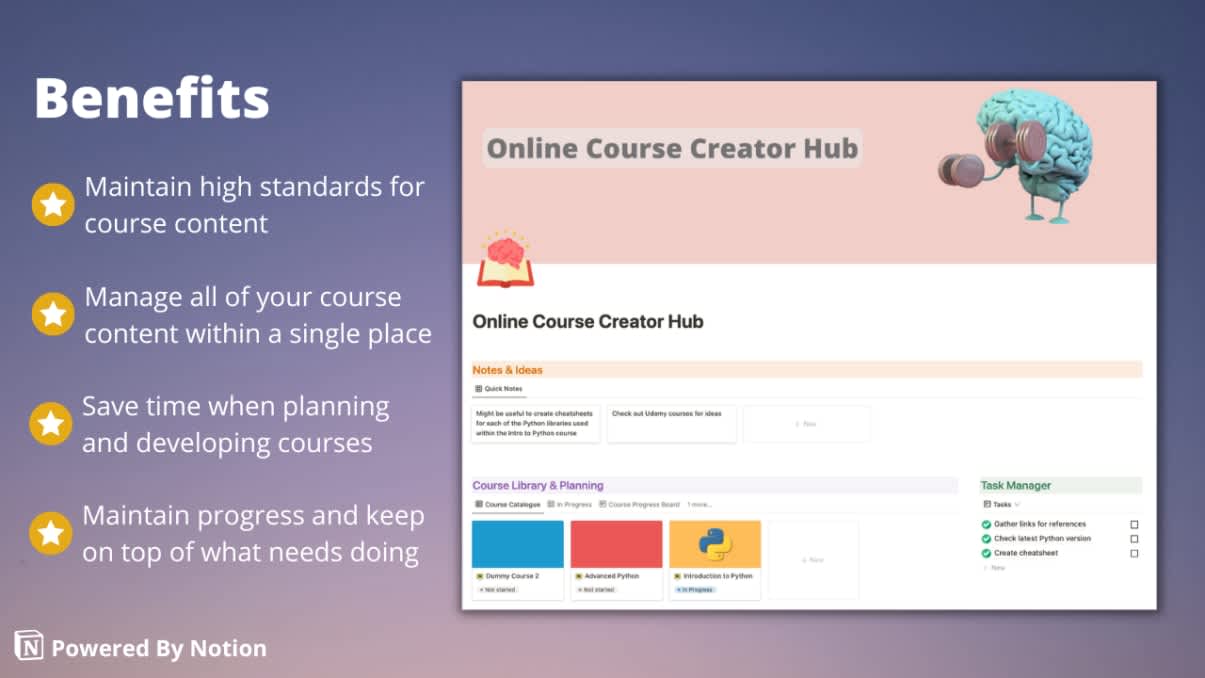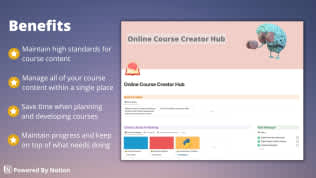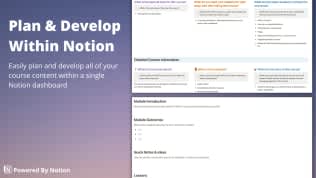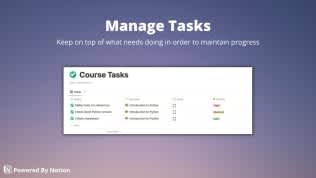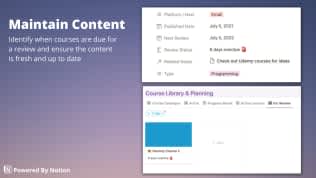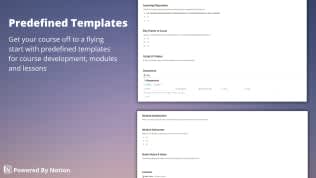 Online Course Creator Hub
By
Plan and Manage All Your Online Training Courses In a Single Notion Dashboard
Rating:
Know more details about this template's features? Click here
🎁 Save more with Template Bundles
Template Description
Why did I create this template?
Over the years I have created multiple e-learning and in person training courses, each of which has involved significant amounts of planning and managing of content.
I have designed the Online Course Creator Hub to bring the process of planning, developing and managing of online training courses into a single dashboard. When creating courses, you should focus on what it is your audience wants to achieve and then plan the course around that. As a result, I have included a number of templates to get you started.
What's inside the template?
Course development template for planning and developing your course
Course tracking database to monitor progress and identify when courses are due for a review
Integrated databases for managing courses, modules and lessons
Lesson Planning template for preparing individual lessons
Task manager to keep on top of what needs doing
How to use the template?
Using the template is straightforward.
After purchasing the dashboard, click on the Duplicate button to copy it into your Notion workspace.
Once opened you will be able to review the demo content and create your own courses based on that.
What are the benefits of the template?
Easily manage all of your online courses within a single dashboard
Maintain a high standard for course content by reviewing published courses regularly
Save time in the initial planning phase by using predefined templates for course development and lesson planning
Maintain course development progress by keeping track of tasks
Manage course resources within the same place as your course development plans