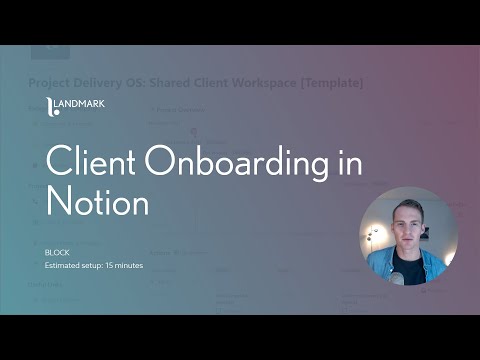 Complete Client Project OS: Onboarding, Comms & Handover
By
A comprehensive & collaborative workspace for facilitating smooth client and freelance projects.
Rating:
Know more details about this template's features? Click here
🔥 Mid Year Mega Sale 2022
Template Description
Complete Client Project OS: Onboarding, Comms & Handover
Especially in this remote working, digital world; client communication is key. This workspace allows you to easily track key actions, processes, documents and deliverables with each and every new client: asynchronously. Enough of the back-and-forth; start streamlining your client projects, today.
This Client Project OS will let you:
✅ Quickly develop, link and share User Personas from a tried and tested template;
✅ Research and provide an analysis of key competitors--all in one view
✅ Cope out (or give key reminders) for your client's company mission, vision and brand story
✅ Rack, schedule and store calls and meeting notes
✅ Link your key project documents like Project Terms, Proposal, NDA and more
✅ Consolidate all of this into one, neat and non-intimidating Client Portal Dashboard
Who Is It For?
Freelancers 🤠
Consultants 🕴️
Independent Contractors 💼
What Stage Of Business?
If you're already running client projects, this will be an excellent resource to help streamline your repeat processes. For those just getting started--you can easily take the key components of this workspace as your starting point, then tailor it to be your own.
Key Outcomes
By the end of it, you'll have:
An integrated, tight-knit project workspace for every new client (which can be duplicated and set up in under 5 mins);
A clearer view of past projects, assets, and processes; both for your portfolio, but also to make self-reflection on your business simpler and smoother;
A frictionless on-boarding process that clients love; and
Many spare hours on your hands saved by asynchronous sharing and feedback processes.