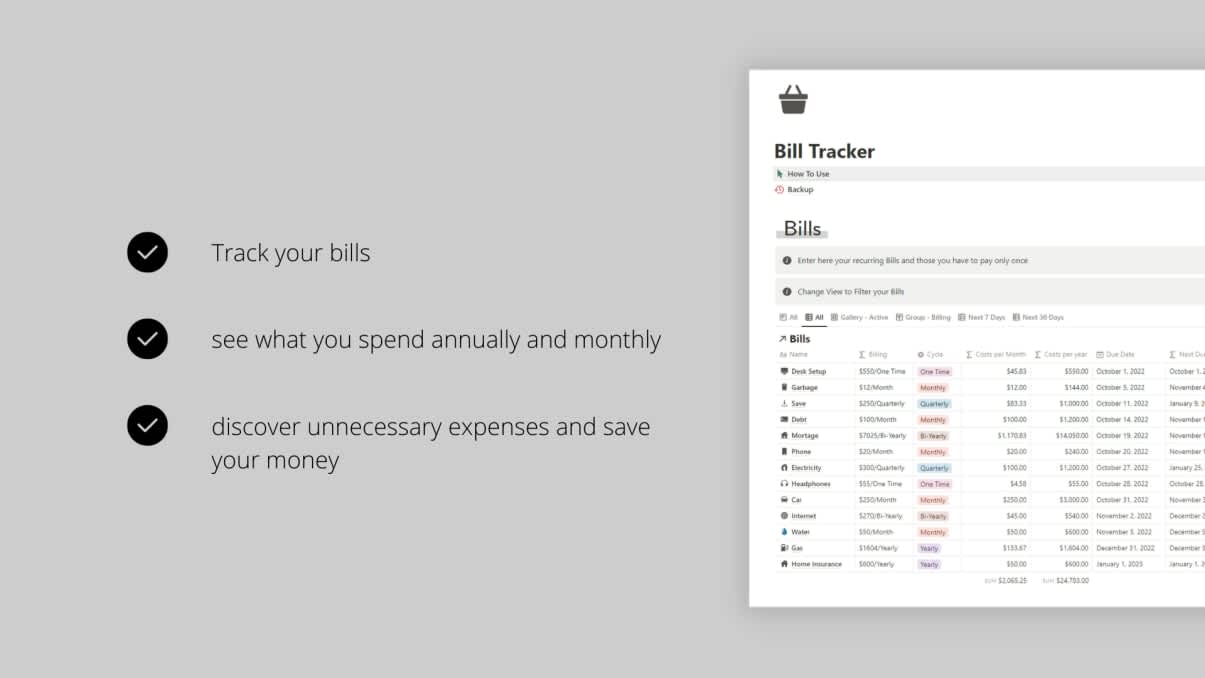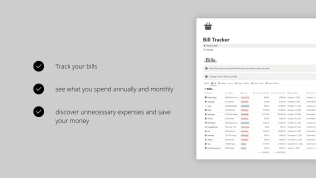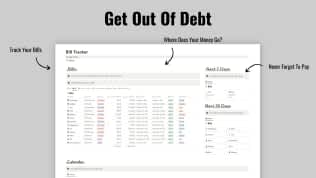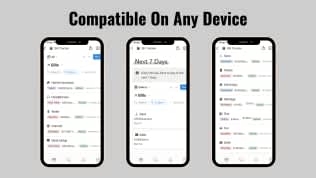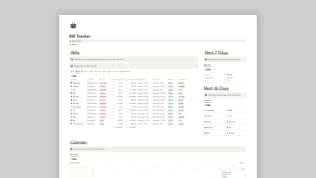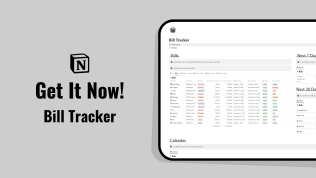 Bill Tracker - Get Out Of Debt
By
Track your bills and remove unnecessary expenses on bills you don't need
Rating:
Know more details about this template's features? Click here
🎁 Save more with Template Bundles
Template Description
Bill Tracker
The best way to store your Bills in one place
Everything is digital these days.
Bill Tracker is an important tool for anyone who wants to get a handle on their finances and get out of debt. It is an easy-to-use app that helps anyone keep track of bills to pay and save money.
The principle is simple, the system all the more fascinating:
This Bill tracker is not just one of many. It is the ONE.
It enables you to have a simple, clear overview of all your bills.
Bill Tracker
Are you tired of forgetting to pay your bills?
Bill Tracker is perfect for you
The app is designed to help you pay your bills on time. It's easy to use and ready to go. With it you can get out of debt and avoid late payments.
Monthly, Quarterly, Yearly, One Time? No problem!
The app is designed so that you can enter your bills as you need to pay them. No matter if you have to pay monthly, quarterly, yearly or only once. The app calculates directly when you have to pay the next time.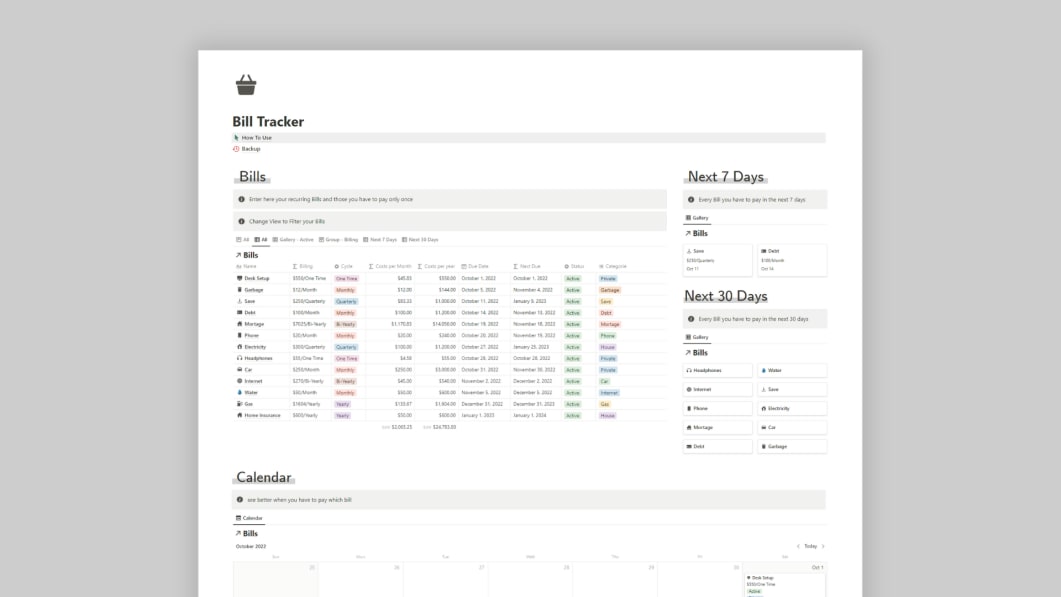 Yearly Costs?
Do you want to know how much your bills cost you per year? no problem!
The app also calculates how much your bills cost per month and per year. No matter if you only know the monthly or the quarterly rate.
Automation is important to us!
What do I get?
A Notion Template App That Helps You Manage Your bills
Bills
Tags
Status
Calendar
Categories
Next 7 Days
Next 30 Days
Costs Per Year
Costs Per Month
Automatic Rate Calculator
Calculates The Next Pay-Date
The bill tracker calculates the next date on which you have to pay.
Who is this template for?
You Want To Save Money
You want to get your bills under control
You want to be able to estimate whether you can afford a new bill or not
Who is this template not for?
You still want to track your bill on a sticky note like in 1990
You still want to lose money every month because you don't know where your money is going
FAQs
Can I duplicate this template to share with my friends?
No, this is a personal license for individual use
is there a money-back guarantee?
Yes, if you tell me the reasons why the product does not meet your expectations
Does the template work in the free version?
Yes, the template works in the personal plan
How does the purchase work?
Once you've made your purchase, you'll be redirected to the template. Click "Duplicate" on the top right corner to duplicate it to your Notion workspace.
Still have questions?
send me your opinion or your question to severin.schuetz@bluewin.ch
cheers ✌🏼
Severin
Try it out. It's 100% free!
Don't forget to give the Template a review ⭐⭐⭐⭐⭐