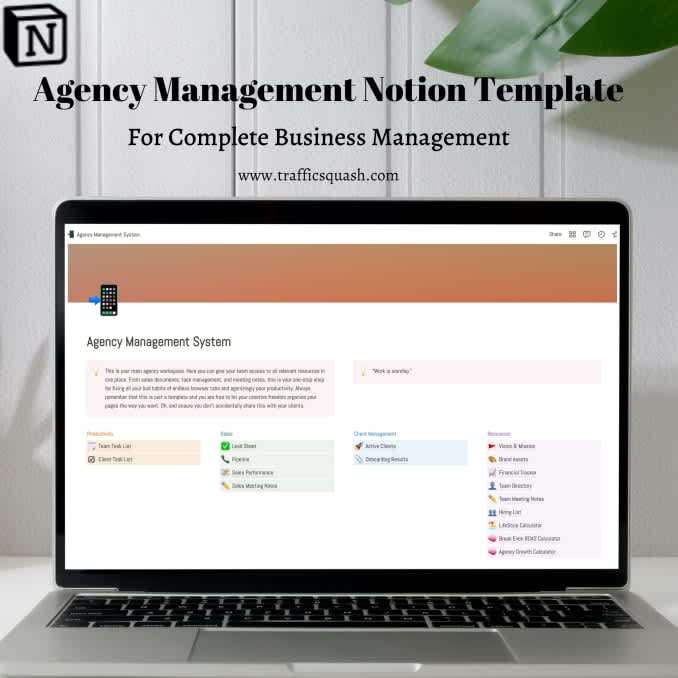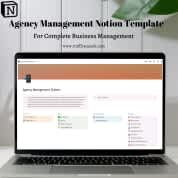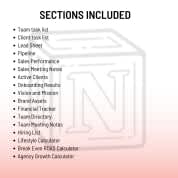 Agency Management System
By
Manage your agency in the most hassle free way with this easy to customize Notion template.
Rating:
Know more details about this template's features? Click here
🎁 Save more with Template Bundles
Template Description
Agency Management System Description
If you are tired of managing multiple platforms and ransacking multiple notion templates from different creators, this agency management template is the one for you.It has all the required management and tracking system required to manage your agency effortlessly. It is perfect to track your work on day to day basis and manage all things for your clients in one place.
Why Agency Management Notion Template?
I am Yukti, a chemical engineer turned social media marketing professional. When I first started my business, it became quite hectic for me to manage everything. Juggling through things, I made a lot of mistakes and eventually failed things.When I started providing Pinterest marketing services, things became more and more complicated.With multiple clients and multiple tasks to manage, it became really chaotic. I was going through tools to organize things and nothing was working in my favor.That's when it hit me to figure out a solution that can help me handle everything in a place.This Agency Management Notion Template has helped me align everything in a place and work things smoothly.
How will this template help you?
1. It will be your one-stop solution to managing everything.2. It will help you handle responses from all your clients in one place.3. It will make you productive.
What's included?
A separate page to manage team task
A separate page to manage client task
Google form integration to get responses to fit directly into a table.
Financial Tracker to keep your finances in check
Lifestyle Calculator to keep your spending in check