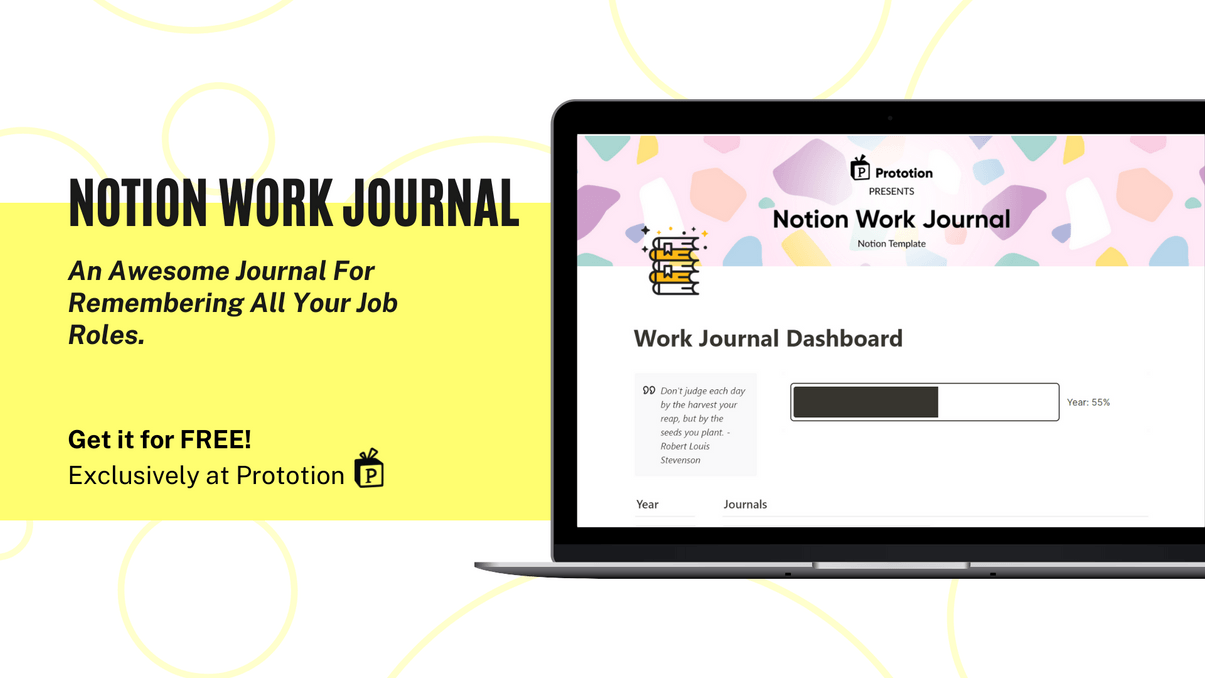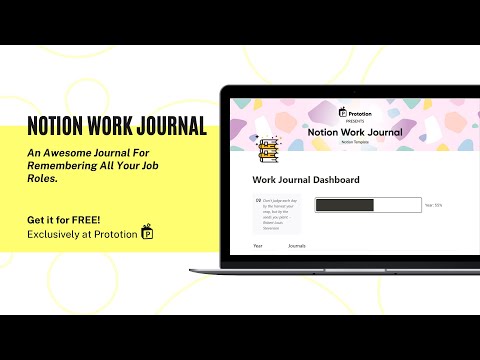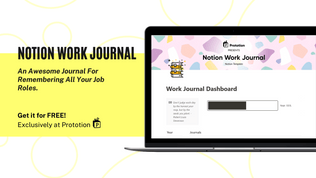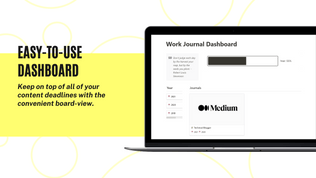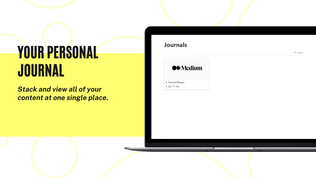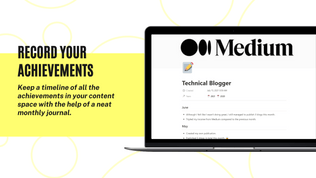 Work Journal Dashboard
By
A simple dashboard to keep track of your KRAs at every job you've ever had.
Rating:
Know more details about this template's features? Click here
🎁 Save more with Template Bundles
Template Description
🖖 An Awesome Journal For Remembering All Your Job Roles Ever
This simple dashboard helps you keep track of every task you've ever done at a job, by making a 'journal'. You can easily categorize your journals under 'collections' and also sort them by the year you were working at the job. Entries in your journal can be based either on the job or the company, it's all up to you.
😍 Why You Need This Notion Template
For Full-Time Employees:
When you dedicate years of your life to a job, you end up working on many projects in many areas while using many tools. If you ever look for a job change and are drafting your resume or even giving an interview, you're likely to miss out many amazing things while describing your job. After all, much of this stuff would have happened years ago!
That's where this amazing Work Journal Notion Template comes in. Worked on an out-of-the-box project? Successfully used a complex tool? Won an award for something you did at the office? Write it all down in this Notion page!
This template is also useful for:
Performance Reviews: Each time you sit down with the management as they assess your performance, be ready with a list of your accomplishments and never forget to mention things you did at the job relevant to the conversation.
Contract Negotiations: When your salary is being revised or your contract is being extended, get a quick overview of everything you've done over time and present a strong case for yourself.
For Freelancers:
Do you work on a new project every month or so? Keeping a track of all the things you've worked on and all the reputed companies/clients you've worked with, can be tough.
Moreover, the more you can tell potential clients about your past work, the better chances there are of you getting hired by them. Working on something great but forgetting to recall it when it matters most, just sucks.
This is where Work Journal can help. Write down every single task you finish with every client and always stay on top.
Besides, this Notion Work Journal will make you generally happier as well, because it'll make you think of all the stuff you achieved, from time to time.
What All Do You Get?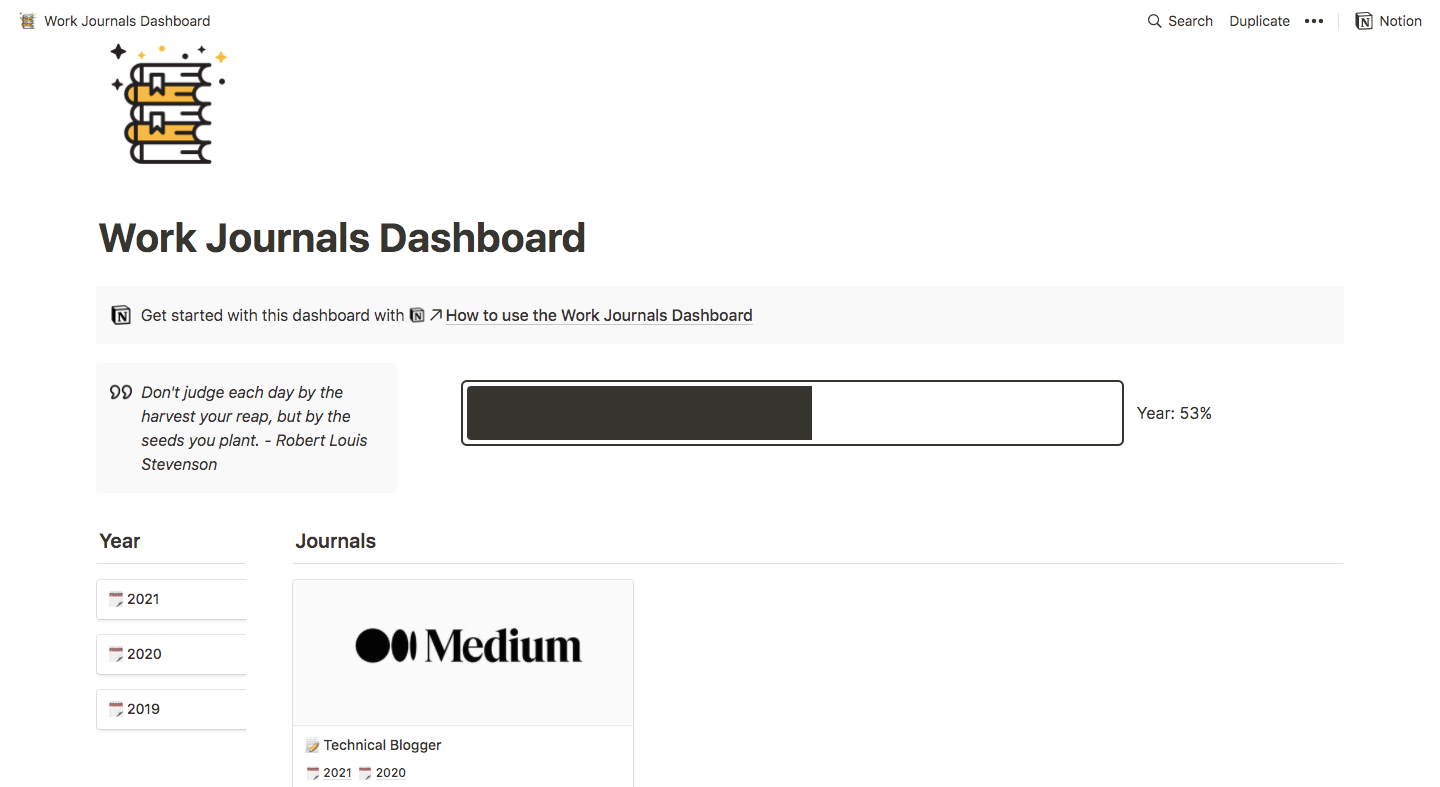 ✅ Easy-to-use dashboard
✅ Track all your Key Responsibility Areas (KRAs)
✅ A quick overview, anytime and anywhere
✅ Filter entries by year
✅ Yearly progress bar
✅ Add a quote that motivates you