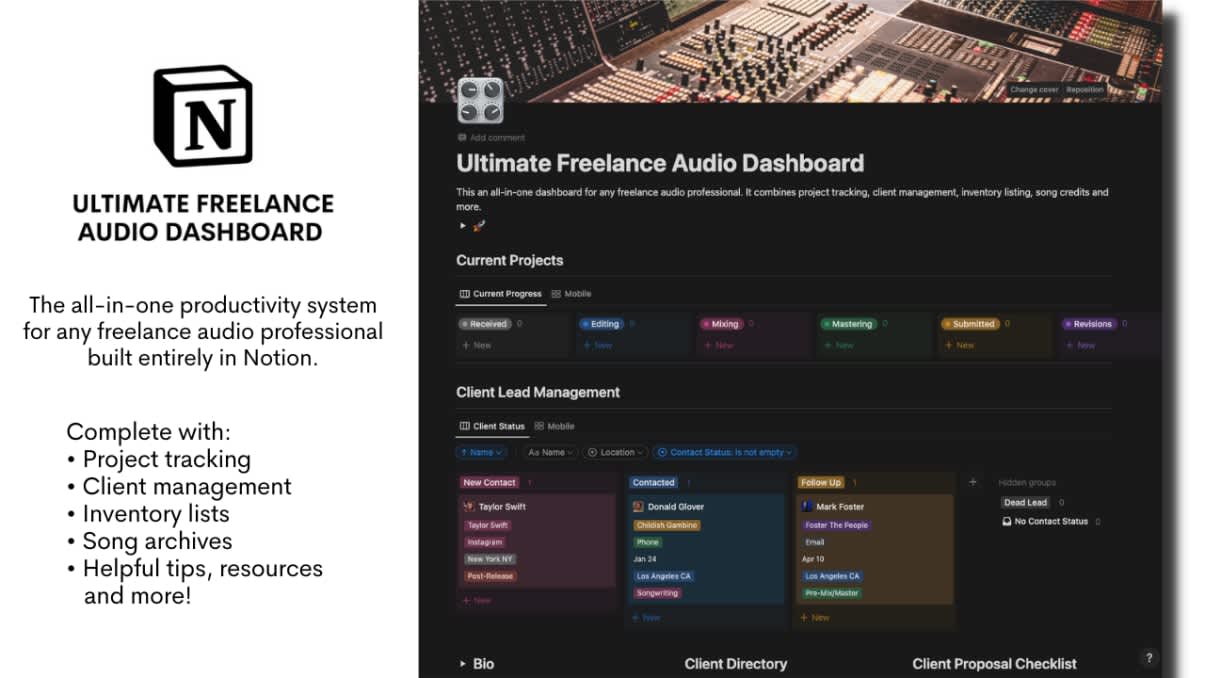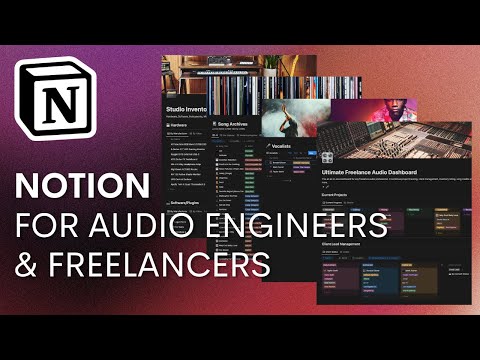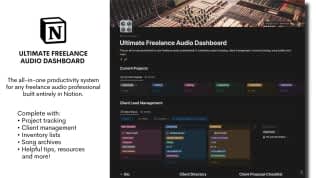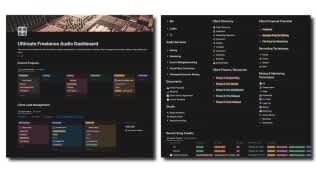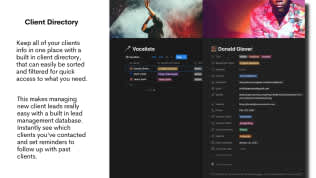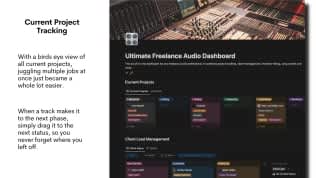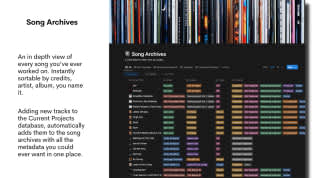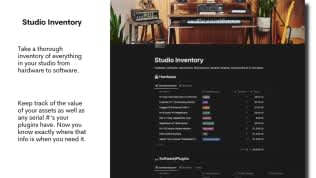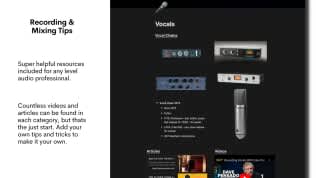 Ultimate Freelance Audio Dashboard
By
An all-in-one freelance dashboard built for audio professionals, and music producers, musicians.
Rating:
Know more details about this template's features? Click here
🎁 Save more with Template Bundles
Template Description
Why did I create this template?
I created this template with freelance audio professionals to help them run their business all in one place.
What's inside the template?
An easy-to-use overall dashboard, showcasing current project progress, client lead management, client directories, project history, and more.
A current project progress board, to track multiple current projects through every stage from start to archived.
An in depth project archiving database, helping you seamlessly organize all metadata for projects old and new.
Client directories for organizing all of your previous client and new lead info as well as easy to use filter views for quick access.
A studio inventory database that organizes every piece of equipment you may have, both hardware and software.
Helpful resources for any level of audio professional in recording and mixing.
How to use the template?
This template puts all of your resources into a dashboard for easy access to everything.
What are the benefits of the template?
Having this template will save a huge amount of time, by keeping your projects and clients all in one place.