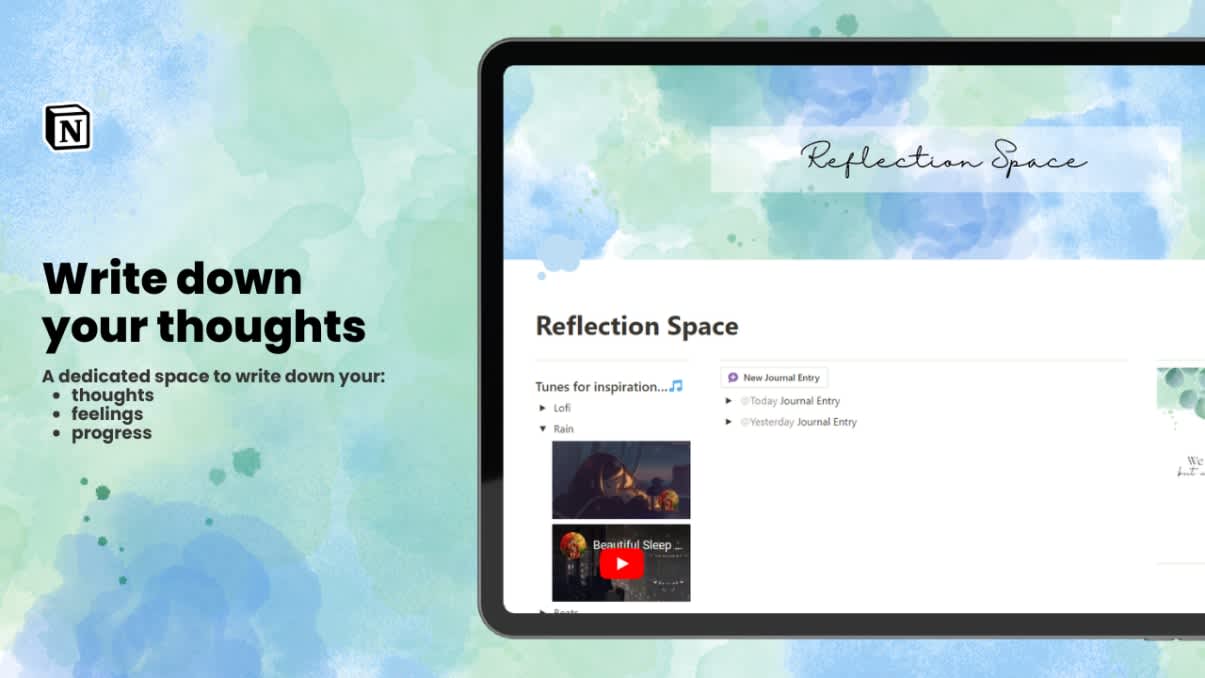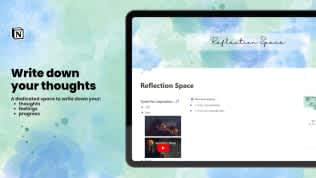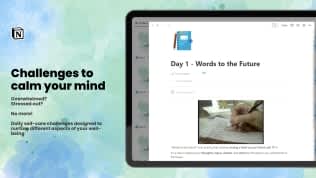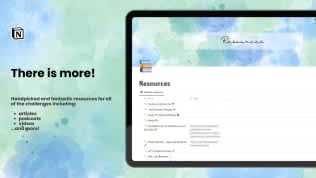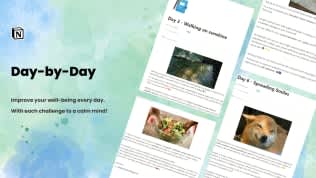 The Selfcare Challenge
By
Discover Selfcare Oasis - A Journey to Inner Harmony and a Pathway to Wellness and Balance.
Rating:
Know more details about this template's features? Click here
🎁 Save more with Template Bundles
Template Description
The Selfcare Challenge🌴
Discover Selfcare Oasis: A Journey to Inner Harmony with designed in collaboration with the talented Dr. Nicole! 🎉
This template is here to empower you to take some well-deserved time for yourself and prioritize your well-being.
What will you get?
📖 Journal
Step into your very own personal sanctuary for reflection and introspection with our dedicated journal space.
Jot down your thoughts, feelings, and progress as you progress through the challenges and witness your personal growth.
🎯 Challenges
Prepare for an exciting array of daily self-care challenges thoughtfully crafted to nurture different aspects of your well-being.
From engaging mindfulness exercises to inspiring creative outlets, each day holds something unique to uplift your happiness and wellness.
📚 Resources
We've meticulously curated an assortment of fantastic resources for each challenge, including enlightening articles, captivating podcasts, and motivating videos.
Dive deeper into each self-care endeavour and get inspired to supercharge your journey of self-discovery.
Testimonials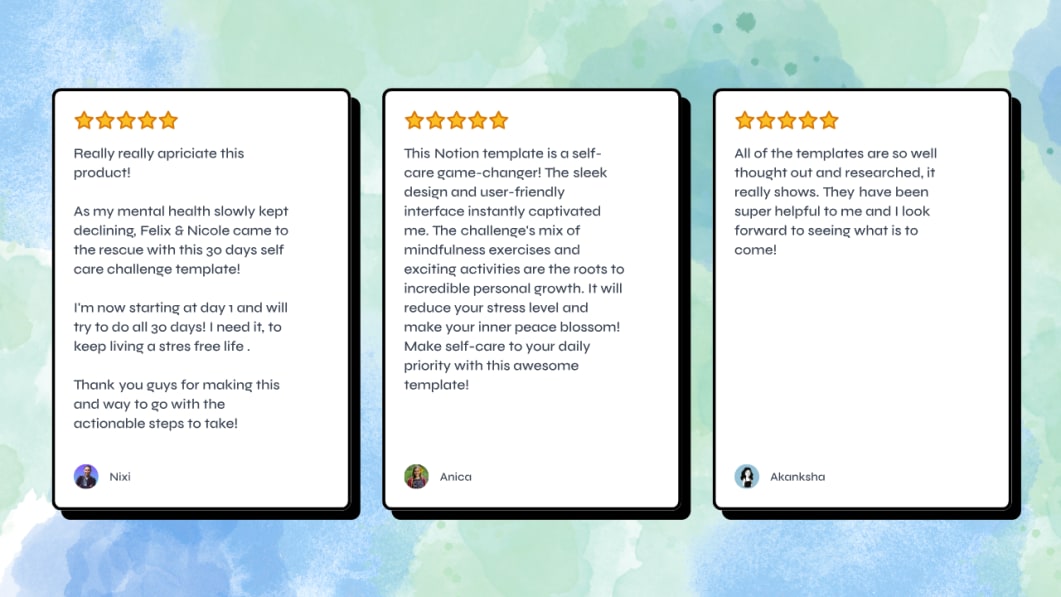 FAQ
Who is the Selfcare Challenge designed for?
This challenge is dedicated to everyone who feels stressed out or overwhelmed with their life.These little challenges bring back structure into your life and help you thrive again!
Who are we?
We are Nicole and Felix, aspiring Notion-Creator with combined +2500 followers on Twitter and +3500 sales made on Gumroad.We have already created and launched various products by utilizing the powerful features of Notion, Gumroad and Producthunt.
Can I share this product with others?
No, the product is for private use only. If you wish to share it with someone, kindly direct them to this page.
Are there refunds?
No, since this is a digital product I won't initiate refunds. This guide can be duplicated into your own workspace which is why I can't revoke your access to it once you got your refund.
Am I allowed to ask you questions?
Certainly!
Simply send me a DM on Twitter or shoot me an E-Mail to felix.digitalstash@gmail.com.
If you have any questions or need assistance, don't hesitate to reach out to us anytime.
Your well-being is our top priority!
Experience a blissful and transformative self-care journey with our Selfcare Challenge, brought to you in collaboration with the wonderful Dr. Nicole!! 💖
Take the first step towards a happier and more fulfilled you today!
Best regards,
Nicole & Felix