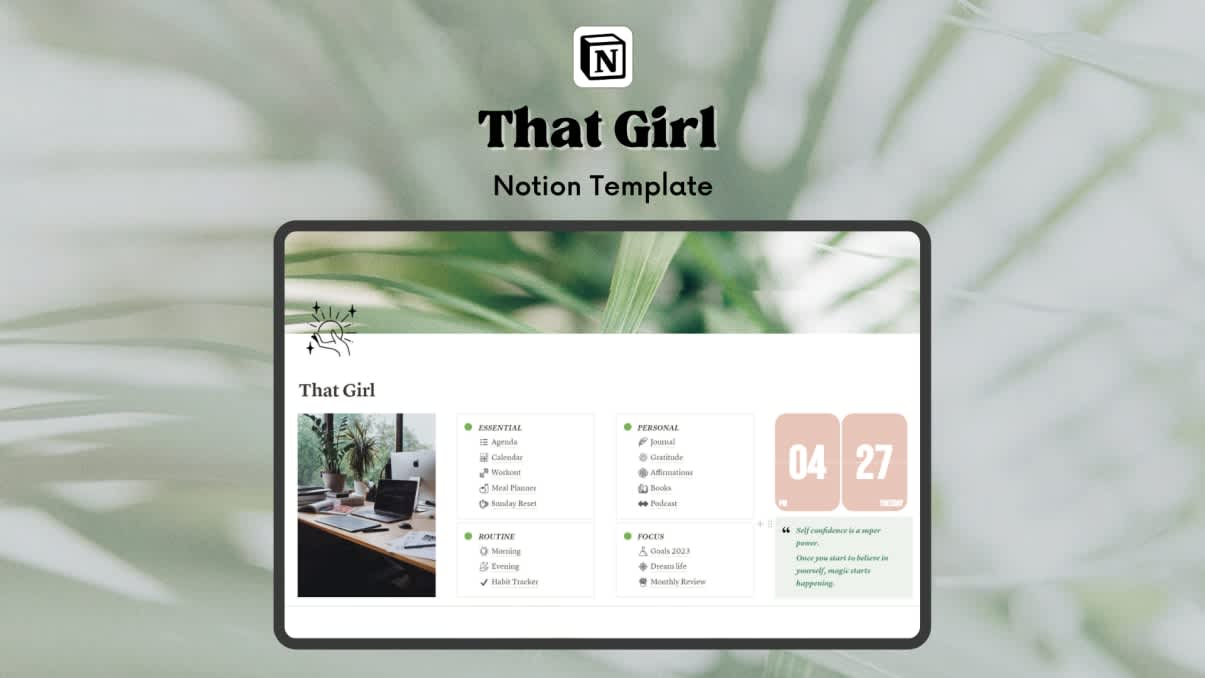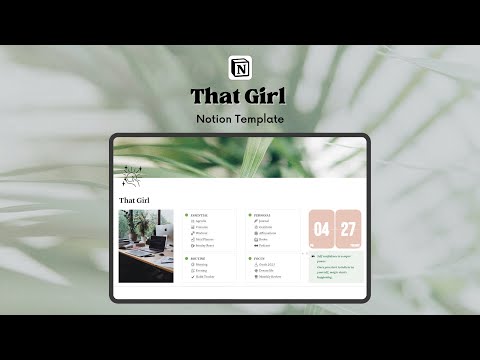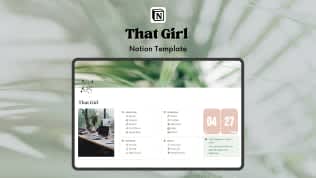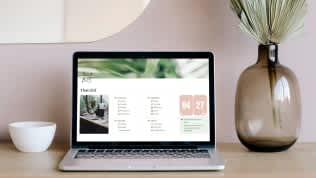 That Girl
By
The 'That Girl' Notion template is designed with an aesthetic that's modern and minimal
Rating:
Know more details about this template's features? Click here
🎁 Save more with Template Bundles
Template Description
What's inside the template?
🟢ESSENTIAL
- Agenda : for your daily to-do lists
- Calendar : save your key dates
- Workout : weekly planner for training and challenges for new fitness goals
- Meal Planner : shopping list and collect recipes
- Sunday Reset : ideas for a relaxing and productive Sunday
🟢PERSONAL
- Journal : for your diary with mood analyzer by tags
- Books & Podcast : save your favorites for your personal growth
🟢ROUTINE
- Morning & Evening routine
- Habit Tracker
🟢FOCUS
- Goals 2023
- Dream Life : A guide to focus on life areas in order to locate routines to improve your life
- Monthly Review : reflections month by month
All Images are on Pinterest and the Icons on Flaticon.
Hope you like it :)