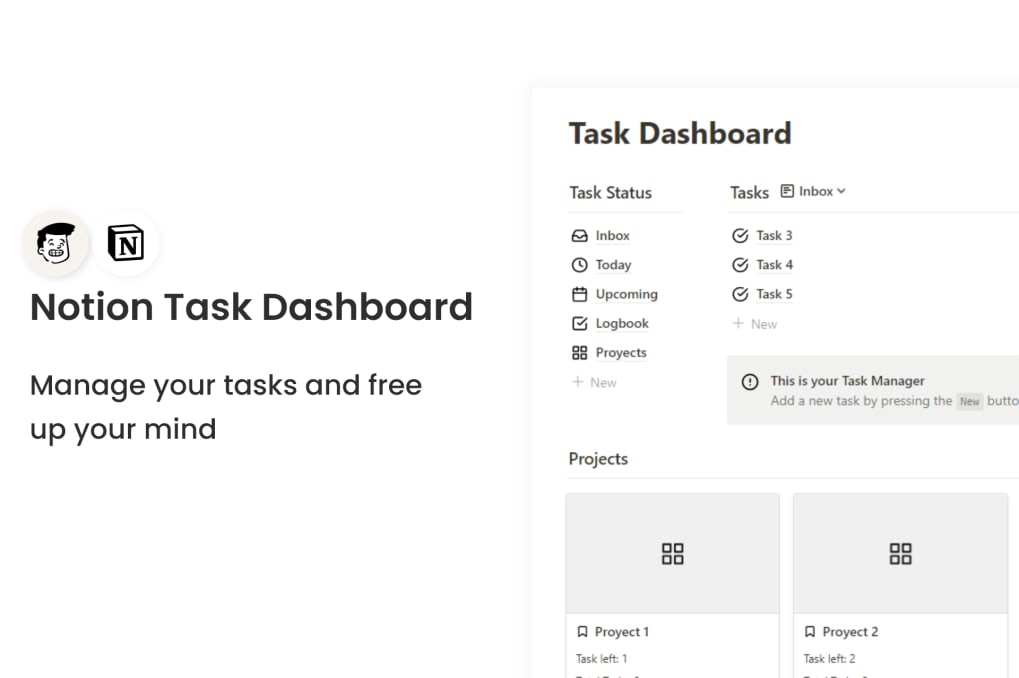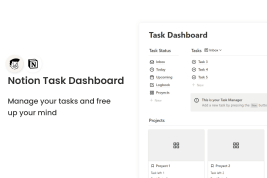 TASK DASHBOARD
By
Manage and organize your tasks easily with this notion template
Rating:
Know more details about this template's features? Click here
🎁 Save more with Template Bundles
Template Description
WHY DID I CREATE "TASK DASHBOARD " ??
In this busy world , due to increase in workload its becoming difficult for most of us to manage tasks we are assigned or even memorize tasks which we have to do , so to solve this day-to-day occurring problem we have created this "TASK DASHBOARD" to manage and organize your tasks easily on daily basis .
WHAT's INSIDE + FEATURES ??
1. Status Bar containing inbox , upcoming , logbook , today and projects to keep track of your upcoming , ongoing and past tasks . In short , it will help you organize your projects/tasks .
2. Task manager to manage your tasks with few clicks .
3. Filter your tasks with one click .
HOW TO USE ??
Open the template link, then click "Duplicate" button on the top right corner to duplicate it to your workspace.
BENEFITS :
Organize tasks in one go.
Save a lot of time .
Manage and keep track of tasks with this notion template .
Reduce workload .
CHECK OUT MORE NOTION TEMPLATES TO SAVE YOUR TIME AND TO MAKE YOUR WORK LIFE EASY .