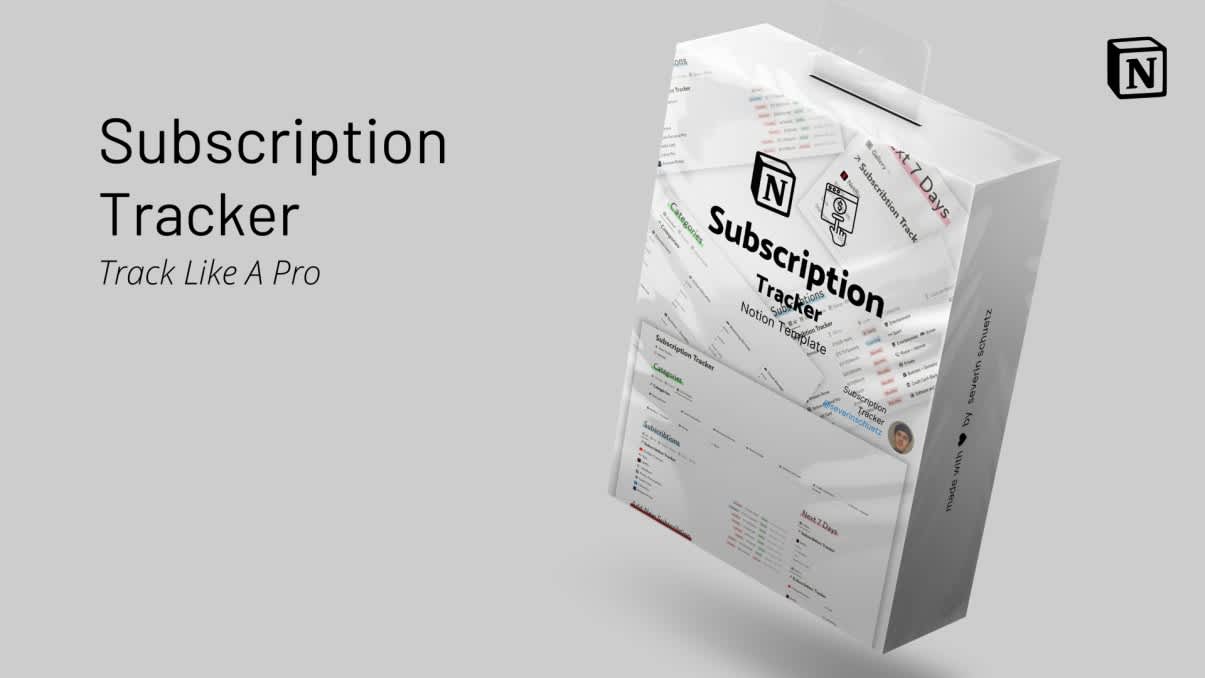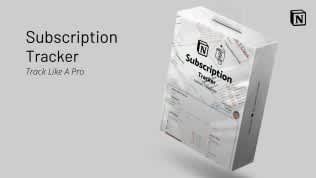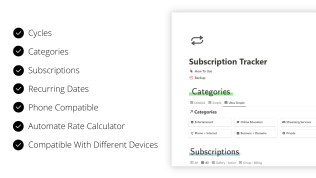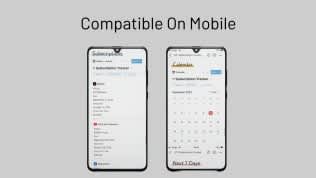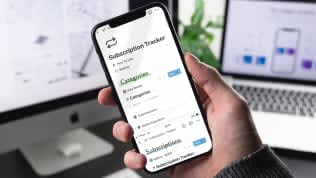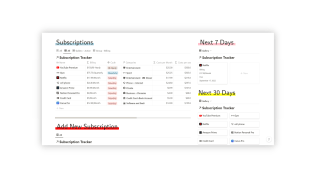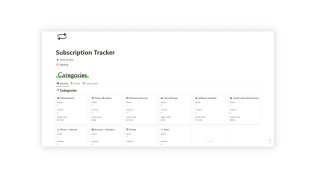 Subscription Tracker
By
This Notion Template will help store all your subscriptions in one place!
Rating:
Know more details about this template's features? Click here
🎁 Save more with Template Bundles
Template Description
Subscription Tracker
The best way to store your subscriptions in one place
Everything is digital these days.
It can quickly happen that you lose track of where you have registered and where your 7-day trial subscription has expired and you have been paying money for service for 4 months that you do not use.
I remedy this with this subscription tracker.
The principle is simple, the system all the more fascinating:
This subscription tracker is not just one of many. It is the ONE.
It enables you to have a simple, clear overview of all your subscriptions.
At the top of the page you have different categories that show you where you spend how much money per year. This way it's easy for you to see where you can save money and what you don't actually need to live.
The tracker shows you how much you have to pay on the pay-day. And it doesn't matter whether you have to pay Monthly, Quarterly, Bi-Yearly or Yearly.
You only know the yearly price but have to pay every month? The tracker calculates any combination!
What do I get?
A Notion Template That Helps You Manage Your Subscriptions
Tags
Status
Calendar
Categories
Next 7 Days
Next 30 Days
Subscriptions
Costs Per Year
Costs Per Month
Automatic Rate Calculator
Calculates The Next Pay-Date
The subscription tracker calculates the next date on which you have to pay.
Who is this template for?
You Want To Save Money
You want to get your subscriptions under control
you want to be able to estimate whether you can afford a new subscription or not
who is this template not for?
You still want to remember your subscriptions on a sticky note like in 1990
you still want to lose money every month because you don't know where your money is going
FAQs
Can I duplicate this template to share with my friends?
No, this is a personal license for individual use
is there a money-back guarantee?
Yes, if you tell me the reasons why the product does not meet your expectations
Does the template work in the free version?
Yes, the template works in the personal plan
how does the purchase work?
Once you've made your purchase, you'll be redirected to the template. Click "Duplicate" on the top right corner to duplicate it to your Notion workspace.