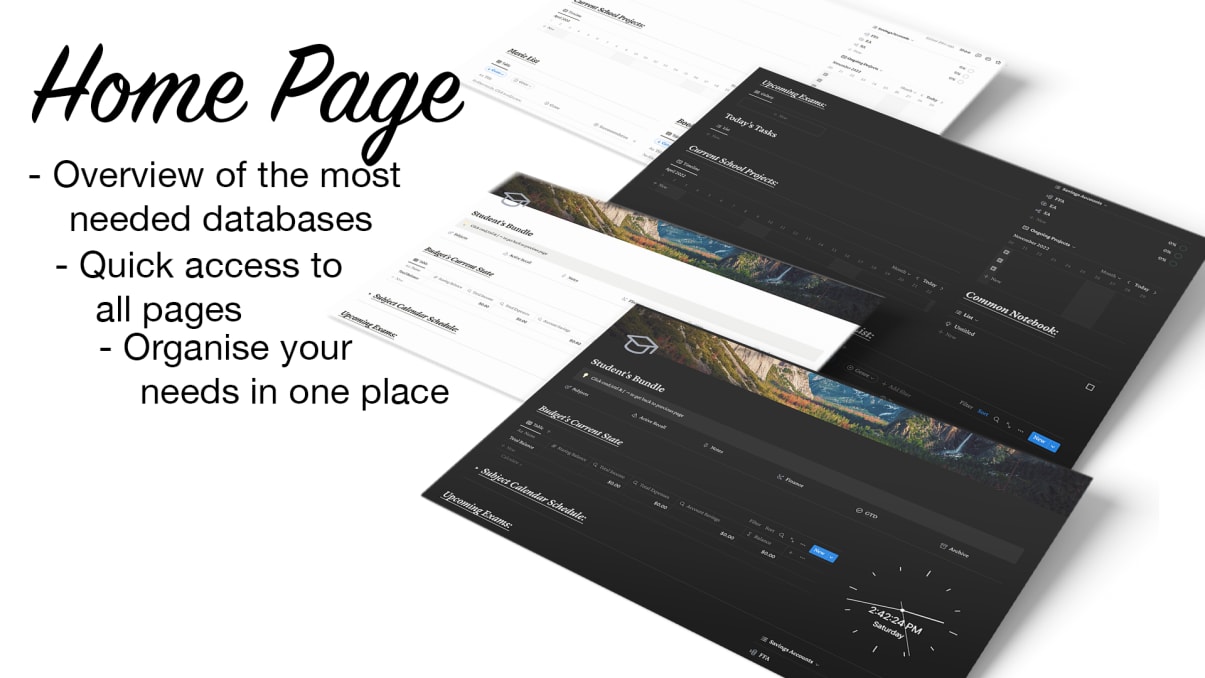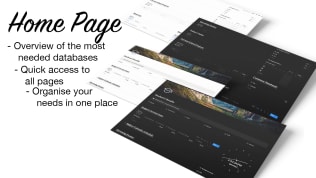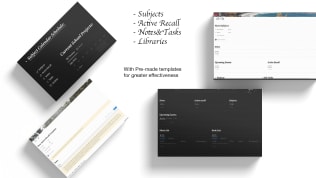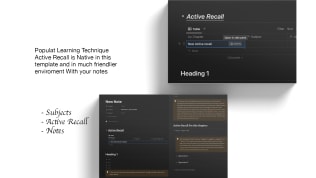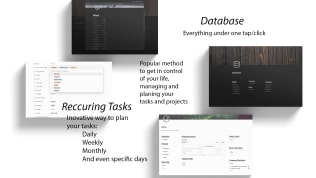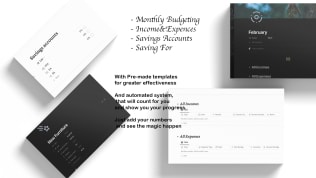 Student's Bundle
By
Students needs and powerful GTD system and Automatic Finance Tracker in one Template. Be Effective with ANKI Technique.
Rating:
Know more details about this template's features? Click here
🎁 Save more with Template Bundles
Template Description
School Dashboard
Every Basic Students Needs like taking notes and easy transfer to creating Active Recall Notes or school projects and tasks for them, and Dedicated archive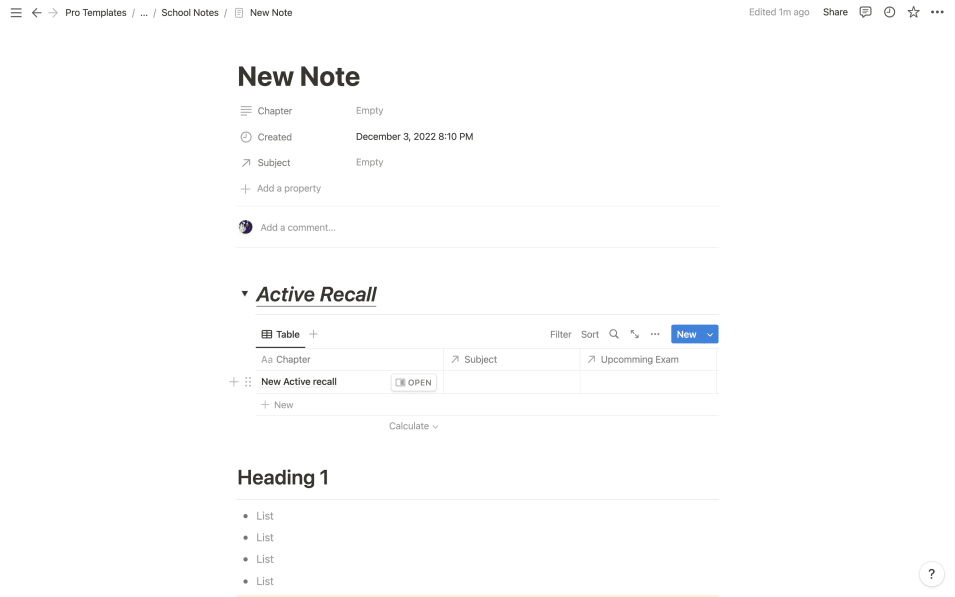 In every database is a pre-made template for your entry, like the one you see above.
Thanks to that, it will save you buch of time and also creates a better environment to create your Active Recall notes.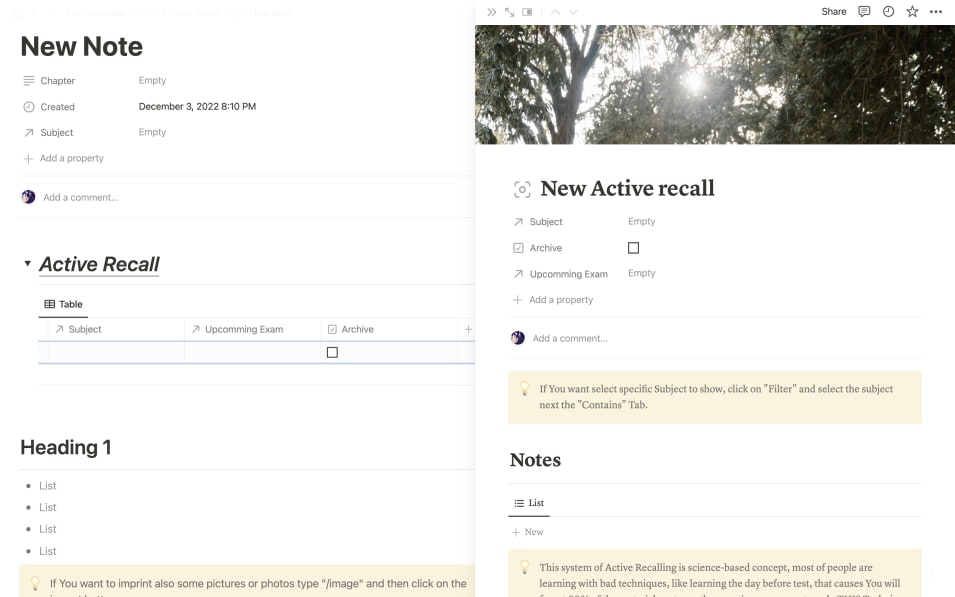 Where is needed there are some helpful leads.
Have better results thanks to the ANKI (Active Recall) method of your journey.
The template is very easy to use and will save you buch of nerves during your studies.
GTD - Getting Things Done
Viral system for a productive life. Get your things done in a fashion. An effective system with Recurring Tasks as well, set your tasks every Monday or any specific day. Also weekly a monthly feature is in the template so don't hesitate to use them.
Set your Work, Personal, or Family projects to action. Simple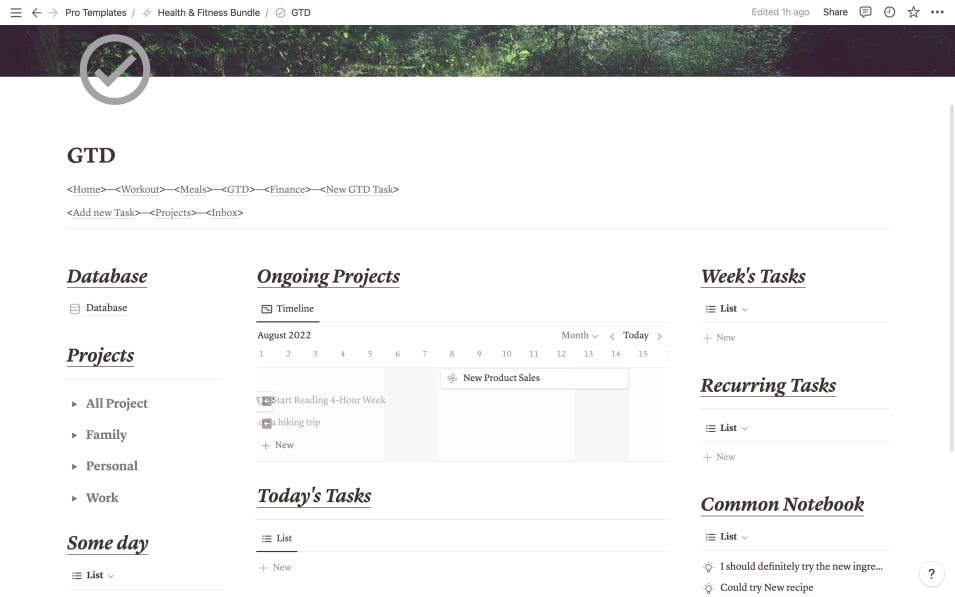 Finance Tracker&Managament
Advanced Automatic Finance Tracking system will help you simply manage your finances. Everything is set and waiting for your input.
You can track your Cash-Flow, Set an Item You want to save for or Track your current balance, and even Set Savings accounts.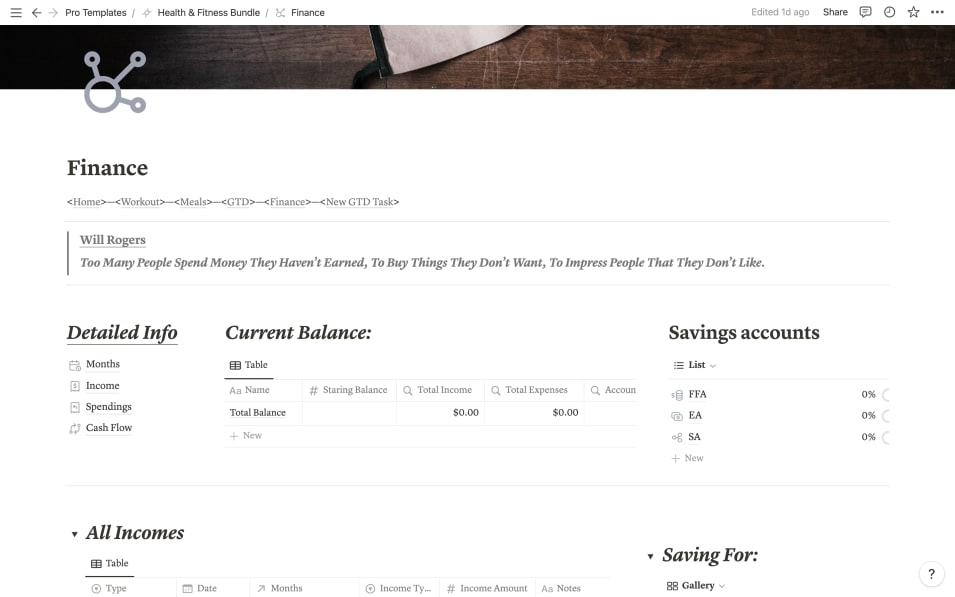 If you have any questions, be free to ask me on my socials under this name.