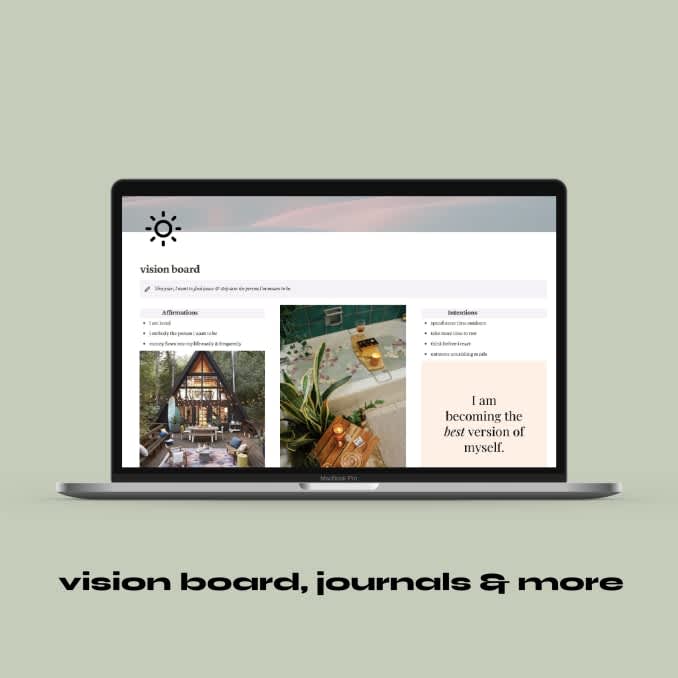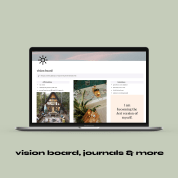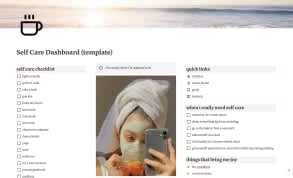 Self Care Notion Dashboard
By
This template is an all-in-one place for mindfulness & self-care.
Rating:
Know more details about this template's features? Click here
🎁 Save more with Template Bundles
Template Description
Why did I create this template?
Fro those days your not feeling 100%, open your self care dashboard for a list of self-care to help. Update your vision board & goals too.
What's inside the template?
a checklist of basic self care to dos & pages for,
- routines (morning & night)
- yearly vision board (update with intentions & images)
- goals (set action steps to meet your vision board goals)
- journals (daily/self-care, gratitude & manifestation journals)
How to use the template?
After purchasing your template, you will receive a PDF with a link. Simply click on the link provided and press 'duplicate'. This will allow you to copy it to your own Notion Dashboard.Get a feel for the template I have created & customize it to fit YOUR self-care checklist.
What are the benefits of the template?
this dashboard is meant to be a calming space. It helps you remember the good & do what you love.