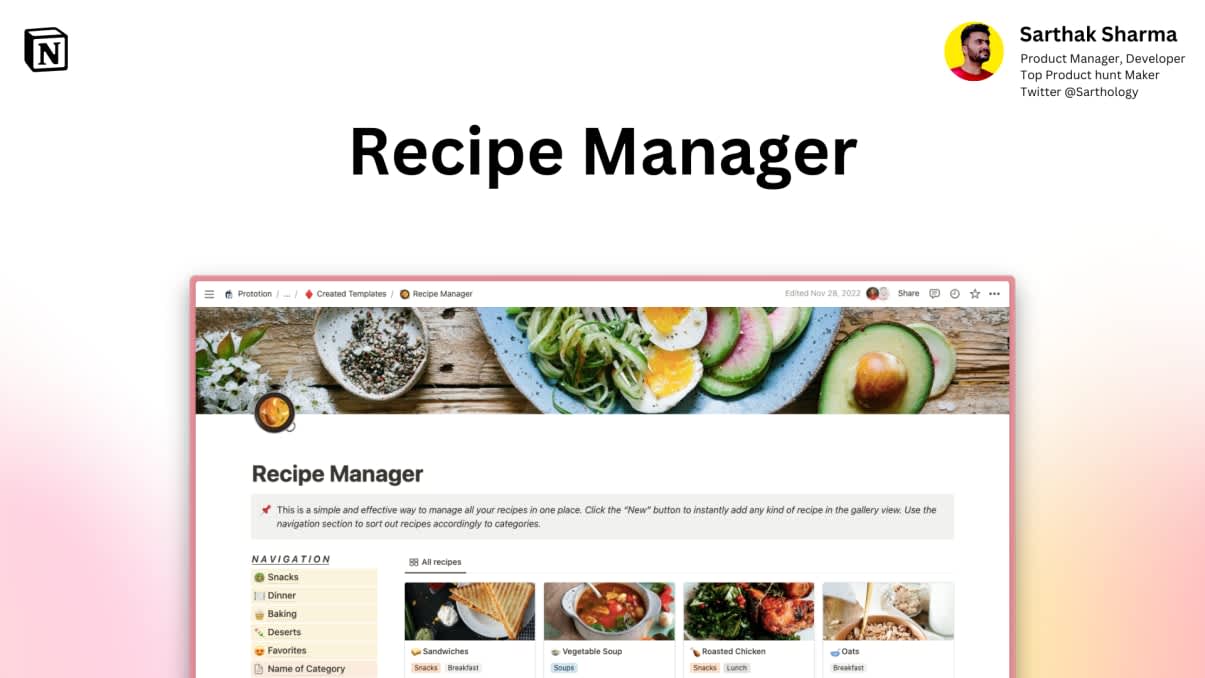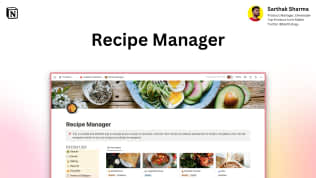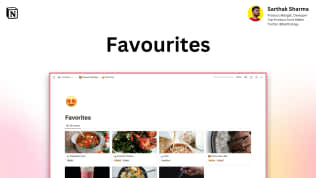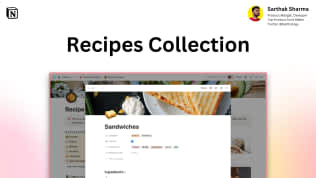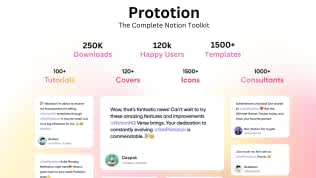 Recipe Manager
By
Never let different types of recipes be scattered over different platforms, Save using NMC & manage using this template.
Rating:
Know more details about this template's features? Click here
Notion
Combo Marvels
Twice the Productivity Power With Template Bundles
Template Description
Recipe Manager
This Recipe Manager is for anyone who enjoys cooking and wants to keep track of different recipes. Whether you're a professional chef or an amateur, you will find this Recipe Tracker useful! It's a sleek and customizable database for all your recipes!
There are plenty of recipe management apps out there, but most of them are lacklustre and overly complicated. Another really annoying problem with managing lots of recipes is that they're usually scattered over different platforms, e.g. in your Facebook Saves, Pinterest boards, YouTube playlists, Instagram Saves, and regular bookmarks. It's easy to forget where you found that one particular recipe you need at the moment.
We bring you a simple and layman-friendly system to manage your recipes from across all platforms in one Notion template. Never worry about finding the right recipe again!
Gallery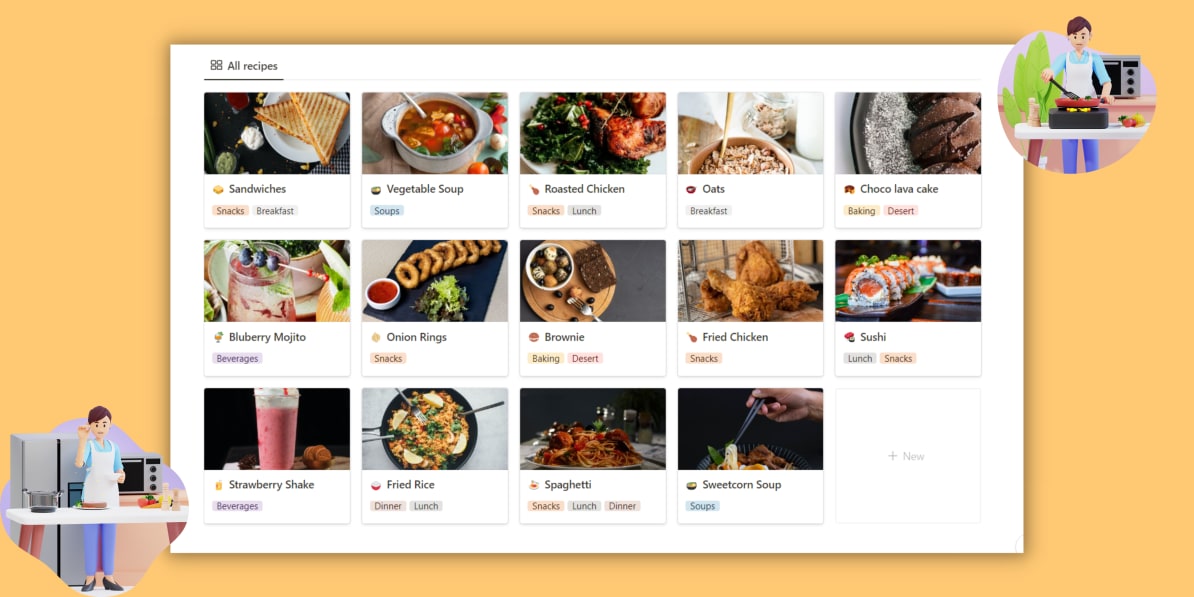 In this section, you can quickly browse through all your recipes arranged in a beautiful gallery view. You can add new recipes, sort them with the help of multiple categories and quickly navigate to different pages using the navigation sidebar.
Ingredients & Procedure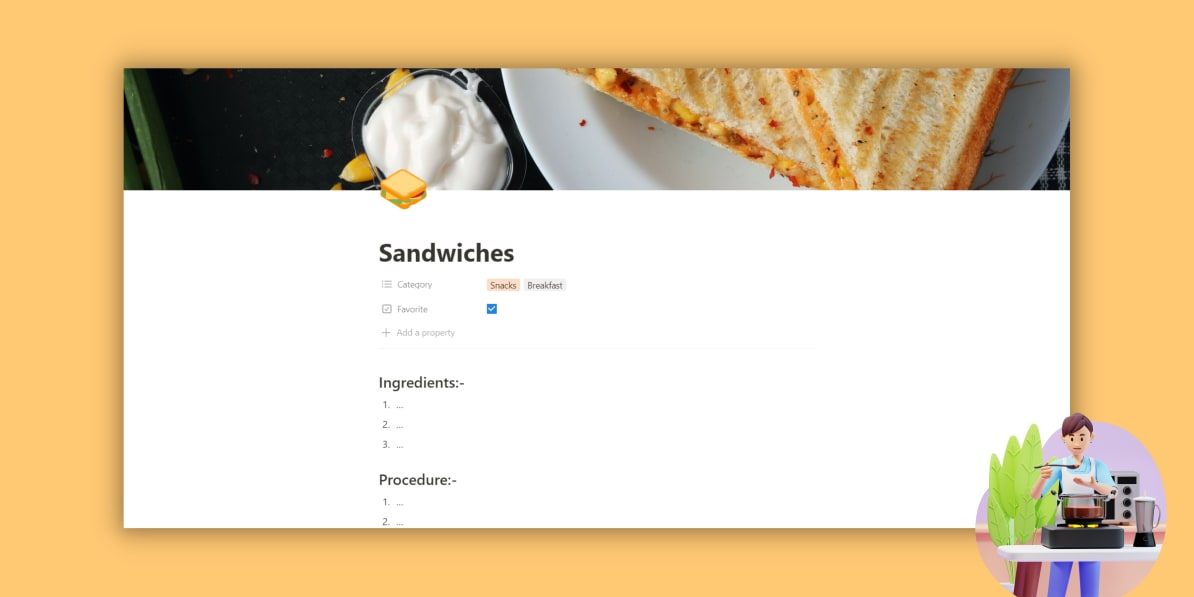 Each recipe has its own separate page where you can add important information like Ingredients, Procedure & you can also add links to guides or video tutorials! You can use web clipper to save recipes into the Recipe Manager directly from a website or blog!
Navigation & Categories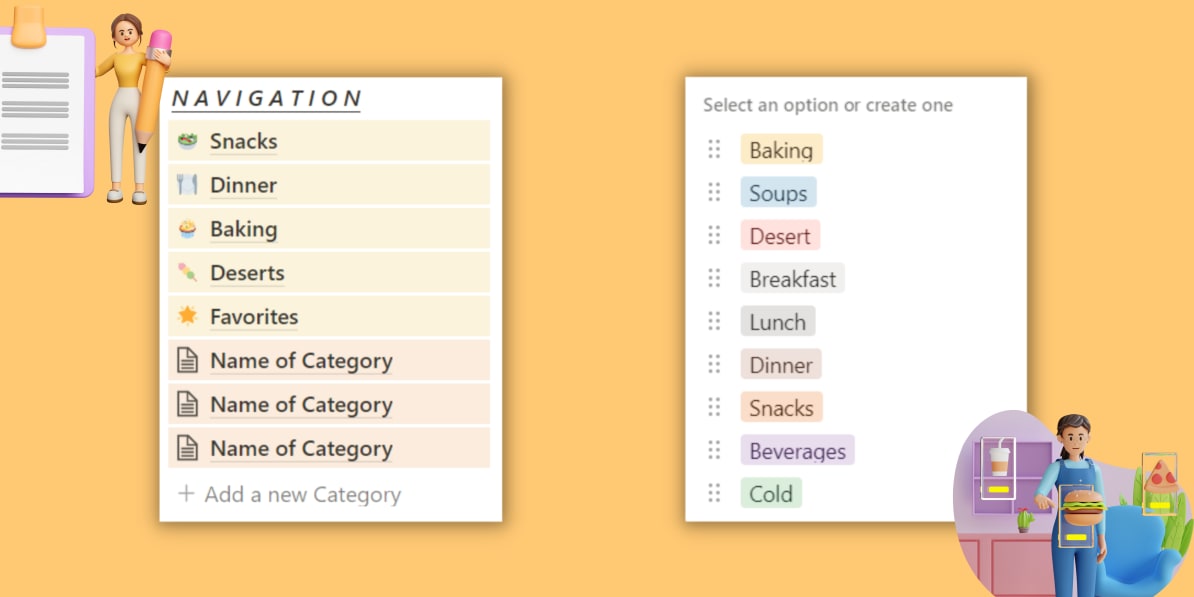 You can quickly view different recipes sorted under different categories using the Navigation sidebar! You can quickly create a view for your own category simply by clicking on the "Add a new category button". This makes the whole process easy so you don't have to waste time while trying to sort your recipes.
Free Notion Covers Included!
This template includes Free Notion Covers from our premium Notion Cover packs! You can use these themed Notion covers to beautify your Notion workspace. But each pack is unique!
In this template, you get free Notion covers from the following packs:
📦 Olympians Calendar 2023 Notion Covers Pack
📦 Yoda Wisdom Notion Covers Pack
📦 Stoic Quotes Notion Covers Pack
📦 Superhero Notion Covers Pack
Notion

Workspaces 🪴

A collection of best templates by best makers, Coming Up next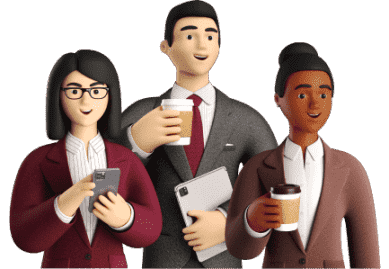 Be a Maker and start earning now
Have a knack for building useful or aesthetic Notion templates? Prototion is the perfect platform for generating revenue by selling templates. Learn more
Be a maker